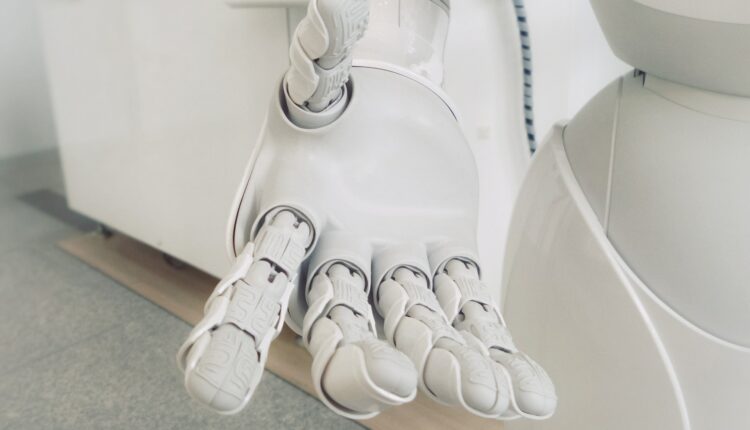 DigiCrypts BlockChain Solutions Brings Big Data and AI to New Markets
Digicrypts Blockchain Solutions (operating as Digimax Global Solutions) is in a position for continued growth, reflected in recent market surges following the acquisitions of Darwin Ecosystem and DataNavee. With the release of their upcoming app, DigiMax, their cryptocurrency education will elevate an interested user into the world of predictive analytics.
CEO Chris Carl gives The Dales Report insights on how Digicrypts are bringing Big Data and accessible AI to the average individual.
Digicrypts Makes Big Data and AI Affordable
Predictive technology and artificial intelligence have a reputation of being out of reach, and downright expensive. AI is not a novel concept or tool, but access has been reserved to Fortune 100 companies because of the production cost: collection, manipulation, and successful analysis. A digital tool is only as capable as those managing it.
DigiCrypts and their cryptocurrency trading application DigiMax is changing that perception. The DigiCrypts predictive AI business solutions are bringing Big Data to smaller to medium sized companies, a key driver of their growing success.
Last year, we spoke with CEO Chris Carl to get insights on their 'projected personality interpreter,' and the acquisition of Darwin and DataNavee. Now, the company is quickly establishing itself as a leader in the space, with their stock prices reflecting their market position.
Carl maintains that these gains can also be attributed to education. "We're bringing AI to, at an affordable level, a much greater audience than has ever occurred before."
A Subscription Model for Crypto Education
Artificial Intelligence can be applied to anything that we do in our lives, it can capture patterns that humans miss. DigiMax provides signals when you should be buying and selling your cryptocurrencies, while also providing education about market evolutions. The app will be available for a low monthly fee, providing predictive analytics on cryptocurrency trading.
DigiMax AI collects and assembles large volumes of data, quickly completing the initial analysis. Those analytics can be stable predictors of Bitcoin and other major cryptocurrencies, depending on their databases and programming configurations. "This can change the trading universe."
Digicrypts allows interested people to learn how to trade cryptocurrency, without the traditional learning curve that limits confidence. Given that the app is specific to BitCoin and Ethereum at the moment, it provides balance to new traders that would otherwise lack the confidence to jump into a volatile market.
Digicrypts Guides New Users to Cryptocurrency with AI
"I think people are going to enjoy using it, whether they use it for every trade, or they use it for guidance." The app will feature an educational component, offering a space to learn more about what drives cryptocurrency, its history, and the mechanisms of how it works.
"It's the team that I really think is making this into something great. And we are listening to our shareholders, we're listening to our outsiders, we're making sure we're focused in the right directions of the market."
"These things are never overnight successes. What we do is we have our head down, we're working hard, we know where we want to go. We know there's mistakes going to be made. We know that things won't turn out quite the way we saw. We can adjust along the way, but we know where our target is, and we don't change off of that target."