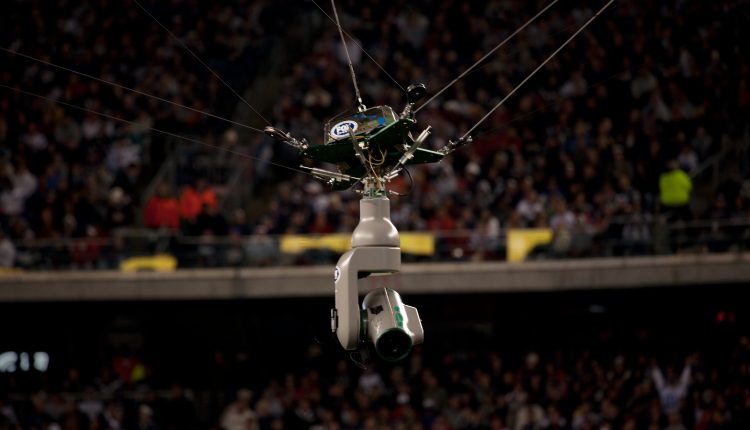 Now That a New NFL CBA Is in Place, Streaming Services Will Likely Battle Networks for Broadcast Rights
While most of the world is essentially pausing as a result of the COVID-19 pandemic, it's been business — and progress — as usual for the planet's most lucrative professional sports league.
Earlier last month, just before hundreds of players signed new contracts amounting to billions of dollars, the National Football League and its players union came to terms on a new collective bargaining agreement which should lead to labor peace and economic prosperity through 2030.
And even though the American economy has since nosedived as a result of the coronavirus outbreak, it seems there's no such thing as bad timing for the NFL. According to John Ourand of the Sports Business Journal, "league executives held informal conversations with media executives last week" regarding television broadcast rights contract renewals that are expected to be worth billions more dollars.
Per Ourand, media executives are prepared "to start more formal negotiations at some point in the next three months."
But "television broadcast rights" might no longer be an appropriate term for what's up for grabs, because while commercial TV networks Fox, NBC, CBS and ESPN/ABC own all of the critical NFL broadcast rights at the moment, there's an inevitable sense that, this time around, the status quo will be disrupted by over-the-top subscription streaming services and/or increasingly powerful technology companies.
For the ability to basically form a football media oligarchy, the four major aforementioned networks are paying the NFL $39.6 billion over a nine-year window that ends in 2022. But the pool is about to become deeper, while the price will certainly grow as a result.
"I think there's a good chance the next TV deal includes streaming rights by a Facebook or an Amazon," wrote NFL writer Peter King, who is somewhat ironically employed by NBC Sports, earlier this month. "Too many league people think a limited package of games, streamed instead of sold to a tradition network or cable outfit, makes sense. The league, with a new labor deal, would have 18 more games to put on the market (16 in an extra regular-season week, two on wild-card weekend), and a streaming entity would likely pay far more to play the NFL game than, say, extra games added on to a traditional broadcaster's plate."
There's room for more media players anyway, as the new CBA calls for two extra, highly-valued playoff games starting next year and a schedule expansion from 16 games to 17 starting as early as 2021 and as late as 2023.
Is the NFL ready to sell exclusive rights to an non-traditional media company like Facebook, Google, Netflix, Apple or DAZN? For years, that felt far-fetched simply because of logistics. It wouldn't have been easy to convince millions of fans — many of whom are not technologically savvy — to find games online rather than on cable. But the growing presence of Smart TVs and the proliferation and acceptance of streaming services should make it easier than ever for the NFL to convince viewers to embrace the change.
Ultimately, as always, cash will be king.