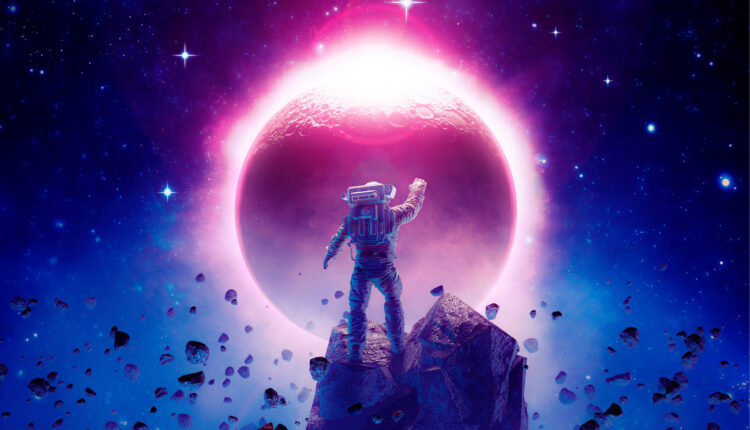 13 Professional Athletes Who Have Used Psychedelics
In November 2020, a segment on HBO's Real Sports With Bryant Gumbel featured four former professional athletes who spoke openly about their experiences with psychedelics. Since then, the number of pro-athletes emerging from the psychedelic closet has increased exponentially.
Given the potential psychedelics have to treat mental health conditions such as depression, anxiety, PTSD, and addiction, as well as its traumatic brain injury, it's no wonder so many retired athletes are speaking up about the improvements they've experienced with the help of psychedelics.
Ian McCall
Former UFC flyweight Ian "Uncle Creepy" McCall spent 15 years in professional fighting leagues before retiring from mixed martial arts with a long list of injuries. He told HBO that before experimenting with psychedelics, he regularly snorted opiate painkillers to deal with his injuries, and struggled with anger, depression, and suicidal thoughts. Today, McCall is studying the performance benefits of psilocybin and is a psychedelic integration coach for athletes at the McCall Method.
Dan Carcillo
Two-time Stanley Cup Winner and former Chicago Blackhawk Daniel "Car Bomb" Carcillo was known in the NHL for his role as an enforcer. After being diagnosed with his seventh career concussion, he retired from the NHL at age 30 and was left to struggle with the effects of traumatic brain injury on his own. Psilocybin and CBD have helped Carcillo come back from depression and suicidal ideation. Carcillo is now the founder and CEO of Wesana Health, a psychedelics company working to develop neurological health treatments.
Kerry Rhodes
Former NFL safety Kerry Rhodes played for the New York Jets and the Arizona Cardinals before he stopped playing in 2013 to pursue other interests. In HBO's Real Sports segment on athletes and psychedelics, Rhodes discusses his first ayahuasca ceremony in Costa Rica. He says the experience helped eliminate relentless headaches and pain, improve his memory and his overall quality of life dramatically.
Dean Lister
Ian Mccall is the reason retired UFC fighter and grappler Dean Lister tried magic mushrooms for the first time as part of the November 2020 HBO Real Sports segment (the two are close friends). Lister described the symptoms of repeated head trauma to HBO as being "stuck in a prison cell in your own mind," and he struggled with alcoholism and a Xanax habit before taking a hero's dose (five grams) of dried magic mushrooms—with HBO cameras in the room.
Mike Tyson
Former boxer and heavyweight champion Mike Tyson opened up about his use of magic mushrooms and 5-MeO-DMT in 2021, telling the world that at 55 years old, he's never felt better. He credits psychedelics with helping him lose 100 lbs, his return to the public eye, and his recent success in business. Tyson is also an advisor to Carcillo's company, Wesana Health.
Riley Cote
When he played for the Philadelphia Flyers, former NHL enfrocer Riley Cote beat up his opponents for a living and spent the hours post-game "getting wasted and looking for whatever other party drugs were available." Today, he's traded in his gloves and stick for a yoga mat and a meditation cushion, and credits cannabis and psilocybin mushrooms with transforming his mental, physical, and spiritual health. Cote is an advisor to Wake Network, a psychedelics company with a focus in biosciences, therapeutics, and wellness.
Eben Britton
In a recent Instagram post, Eben Britton wrote that even after achieving his childhood dream of reaching the NFL and playing with the Chicago Bears, he was "living with a god-sized hole in his soul." For four years, he took Adderall regularly for an injury and soon developed side effects associated with the drug, which he managed with cannabis. He's recounted on panels and podcasts that an accidental mushroom trip helped him let go of anxiety and attachment to his past. Like Cote, Britton is a proponent of yoga—and an advisor to Wake Network.
Anna Symonds
Notably the only woman on this list, Anna Symonds has spent 20 years as a rugby player and has represented the USA and Australia in championship games and tournaments around the world. At the Microdose: Wonderland conference in Miami last month, Symonds was featured on a panel of athletes who spoke about their beneficial experiences with psychedelics.
Cain Velasquez
Former UFC heavyweight champion Cain Velasquez recently spoke about his experience with ayahuasca during an interview with MMA Hour, describing it as a journey that helped him realign his life's priorities. In 2019, the mixed martial artist lost his mother and brother within the span of just two months. At a group ceremony with family, he was able to come to terms with his grief.
Mark Messier
In a recent article in Macleans, former NHL center and six-time Stanley Cup winner Mark Messier described a profound experiences he had with magic mushrooms at age 19: "I had no idea the mind was that powerful. And how could eating a natural mushroom that was organically grown create that kind of stimulus? Obviously it turned out to be an amazing experience, but more important was the question afterwards: wow, how can I use my mind to empower myself to be a better player, to be a better person, to have more energy, to create a better aura?"
Lamar Odom
NBA and reality TV star Lamar Odom experienced life-changing ketamine therapy in the documentary, Lamar Odom: Reborn. The former LA Laker, who struggled with addiction before taking ketamine, says trying ketamine therapy was a "once-in-a-lifetime opportunity to get better." In a recent interview with TDR, he told writer Nicolle Hodges, "I don't win when I lie. I try to stand in my truth. Ketamine has been part of that for me."
Kelly Slater
Kelly Slater is an 11-time World Champion surfer who spent the 90s speaking out against drug use of all kinds. After several life-changing psychedelic experiences, the tide has changed, and he is an advocate for the legalization of all drugs. He is also on the board of an ayahuasca retreat centre in Costa Rica.
Honorable Mention: Dock Ellis
While it may not have been to improve traumatic brain injury or overcome depression, the story of Dock Ellis' infamous 'acid no-hitter' in 1970 deserves a spot on this list. The pitcher for Pittsburgh Pirates threw the only no-hitter of his career while flying high on LSD. "I started having a crazy idea in the fourth inning that Richard Nixon was the home plate umpire, and once I thought I was pitching a baseball to Jimi Hendrix, who to me was holding a guitar and swinging it over the plate," he said of the experience several years later.