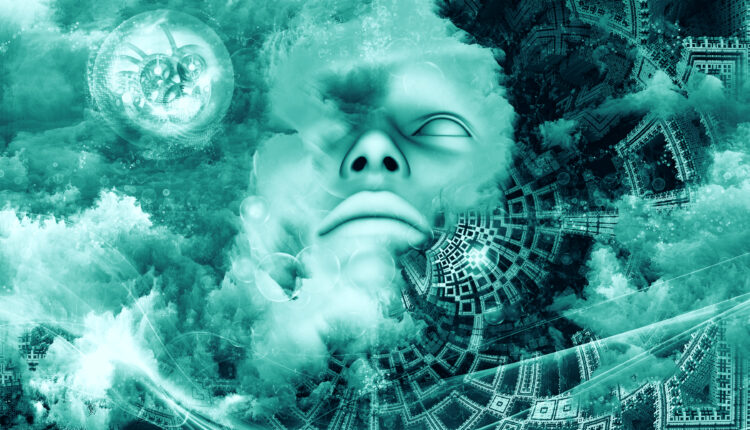 6 Psychedelic Researchers To Spot At Wonderland: Miami
The who's who of psychedelic research will be in Miami on November 8 and 9 for what's being billed as the largest event of its kind: a psychedelic medicine business event complete with panel and keynote discussions, experiential offerings, an awards show, and more.
Several notable names in psychedelic research and education will be there to share their wealth of knowledge with conference attendees, and the TDR team is eager to take in discussions with some of the names we've covered over the last year.
1. Matthew Johnson
You might recognize Matthew Johnson, PhD, from the pages of Michael Pollan's bestselling book, How to Change Your Mind, or Anderson Cooper: 360, among a number of other national TV appearances. The Johns Hopkins professor has been studying psychedelics since 2004 and has published well over 150 scientific papers, including a set of psychedelic safety guidelines that helped to resurrect psychedelic research in humans.
His body of work includes studies of psilocybin in cancer-related distress, and in depression. At Wonderland: Miami, he'll discuss his work on psilocybin as treatment for tobacco smoking cessation on Tuesday, November 9 at 9:40 am.
2. Rachel Yehuda
Rachel Yehuda, PhD, directs the Center for Psychedelic Psychotherapy and Trauma Research and the Traumatic Stress Studies Division at the Department of Psychiatry at the Icahn School of Medicine at Mount Sinai, where she is the vice chair.
Yehuda's work has primarily focused on the treatment of trauma and PTSD, working closely with veterans. She'll be a panelist on "The Heroic Dose," a talk exploring the potential of psychedelics for PTSD. Catch Yehuda on the panel on Tuesday, November 9 at 5:30 pm.
3. Robin Carhart-Harris
Robin Carhart-Harris, PhD, is the founder of the Centre for Psychedelic Research at Imperial College London, an institution responsible for a significant number of psychedelic studies that have been part of the latest wave of research.
Carhart-Harris recently left Imperial and will serve as the director the new psychedelics division within the translational neuroscience centre, Neuroscape, at the University of California, San Francisco. At Wonderland, his keynote presentation will highlight his work on the brain mechanisms associated with psychedelics. Watch it on Monday, November 8 at 4:00 pm.
4. Jackie von Salm
The co-founder and chief scientific officer at Psilera Bioscience, Jackie von Salm, PhD, comes from a background in organic chemistry and natural products, and has worked in drug discovery and development for several years, authoring several patents and publications.
Psilera is primarily inspired by DMT and is interested in developing drugs inspired by nature. To that end, von Salm will be a part of a panel discussion featuring other executives who are also motivated to create new drugs, titled "Developing Psychedelic Medicine Beyond What We Already Know." Watch von Salm on the panel on Monday, November 8 at 2:40 p.m.
5. David Nutt
David Nutt is a professor at Imperial College London and the director of the neuropsychopharmacology unit in the division of brain sciences, as well as the president of the European Brain Council, and the founding chair of Drug Science. You'll find his name on more than 500 original research papers, eight government reports on drugs, and 34 books.
Nutt is also the chief research officer at Awakn Life Sciences, a company developing and delivering psychedelic treatment with a primary focus on addiction. I'll be moderating a panel discussion with Nutt and Ben Sessa on the subject on Tuesday, November 9 at 2:00 pm.
6. Ben Sessa
Author, researcher, and psychiatrist Dr. Ben Sessa has worked in trauma and addictions for more than 20 years. Some of his most recent research, completed at Imperial College London, looks at MDMA-assisted psychotherapy for the treatment of alcohol use disorder. He has written several books, including To Fathom Hell Or Soar Angelic and The Psychedelic Renaissance: Reassessing the Role of Psychedelic Drugs in 21st Century Psychiatry and Society.
Sessa, like Nutt, works with Awakn as the company's chief medical officer. Watch the two discuss the future of addiction treatments in a panel hosted by yours truly on Tuesday, November 9 at 2:00 pm.