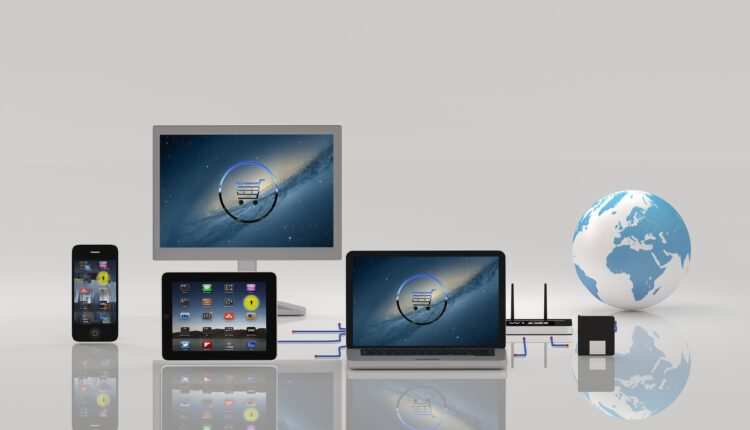 Amazon Now Carries HAVN Life Products
HAVN Life Natural Health offerings are now available on the uber-popular online shopping platform of Amazon.com. This is an important breakthrough for HAVN as it provides access to an even larger consumer base in North America and beyond. The announcement is also important in the context of psychedelics investing as the company is a publicly traded company on the OTC market with a symbol of HAVLF and the CNSX with the symbol of HAVN.
HAVN Goes Mainstream
The addition of HAVN products to Amazon's online store expands the company's worldwide retail footprint, extending sales to consumers across the globe. HAVN's natural health products boost cognitive functionality as well as brain health. The ecommerce monolith now carries the entire line of the company's natural health products launched this past summer. All in all, HAVN's products are now available to consumers across more than 100 countries throughout the world.
HAVN's brass has been hard at work expanding its reach through the construction of a solid foundation for the company's retail division. HAVN has secured distribution partnerships, setting the stage for consumers to easily obtain its natural health products by way of the world's top e-commerce specialist.
The partnership with Amazon solidifies HAVN's position as the premier worldwide supplier of natural health supplements created with plants. This alliance is a legitimate power move that enhances HAVN's position as a supply chain trailblazer within the natural functional mushroom health product niche.
HAVN's Products
HAVN's mushrooms are all-natural and functional, providing a litany of health benefits. The entire line of the company's product ranges from Reishi Recharge to Rhodiola Relief, Cordyceps Perform, Lion's Mane, Cacopa Brain, Chaga Immunity and Mind Mushroom.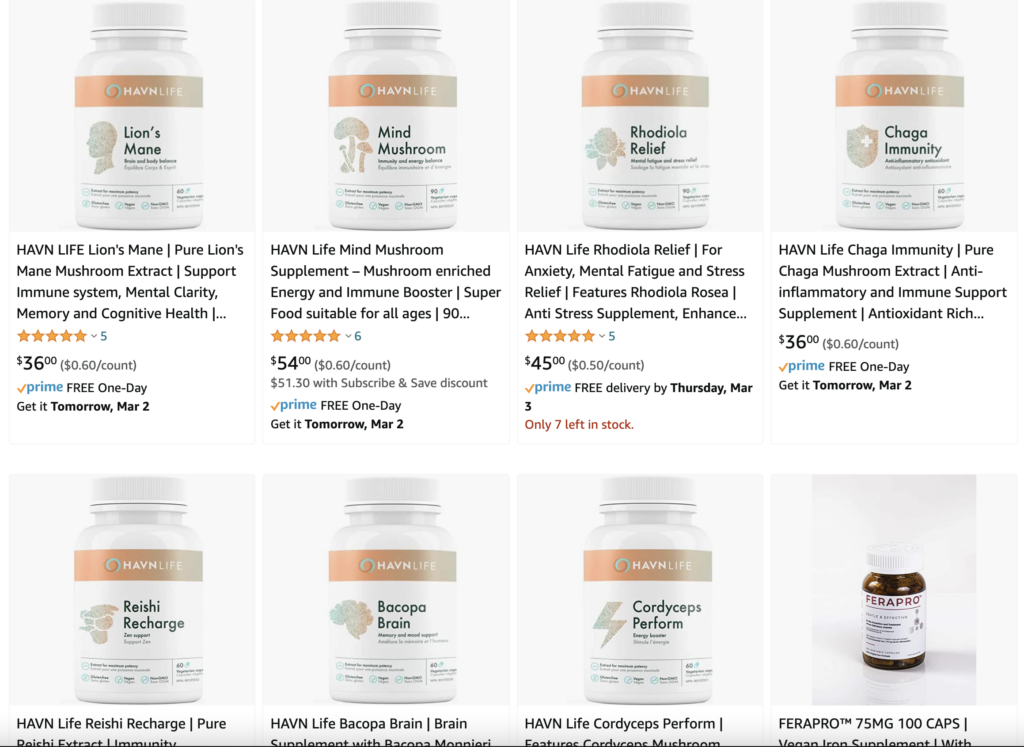 The products listed above will be listed on Amazon.com's main site as well as Amazon.ca and even Well.ca.  Furthermore, consumers interested in HAVN's mushrooms are also available through the HAVN Life website at www.yourhavnlife.com that ships the company's all natural products to buyers in the United States and Canada.  HAVN products are also available at Nester Market stores, Choices Market locations and Horizon Grocery & Wellness throughout Canada and British Columbia.
HAVN's Expansion Continues
HAVN's natural health offerings will also be introduced into other markets throughout the world as 2022 unfolds. The company has plans to expand to China, New Zealand, Australia and beyond. These new markets will be accessed by way of HAVN's distribution partner, Woke Pharmaceuticals. The Sydney-based enterprise has channels of distribution available through a plethora of Australian retailers including the country's top retail outlets and supermarkets. HAVN also has access to e-commerce portals by way of New Zealand and Australia Amazon websites.
What Makes HAVN Products so Unique?
Part of the reason why investors in the psychedelics space should be excited about HAVN's expansion into new markets through Amazon and other partners is the fact that its product line doesn't require much marketing to amass considerable sales. HAVN's products are unique in that they are vegan, do not contain genetically modified organisms, are naturally created and bioavailable.
HAVN products are the result of years of research into the use of functional mushrooms and other plants along with the formulation of antioxidants and adaptogens. The overarching goal of this research and development is the enhancement of human brain health. The natural compounds within HAVN products are scientifically proven to support improved functionality in cognitive processes, focus, memory and even energy.
---
To watch HAVN latest interview and hear updates about ongoing deals with HAVN and Mycrodose check here