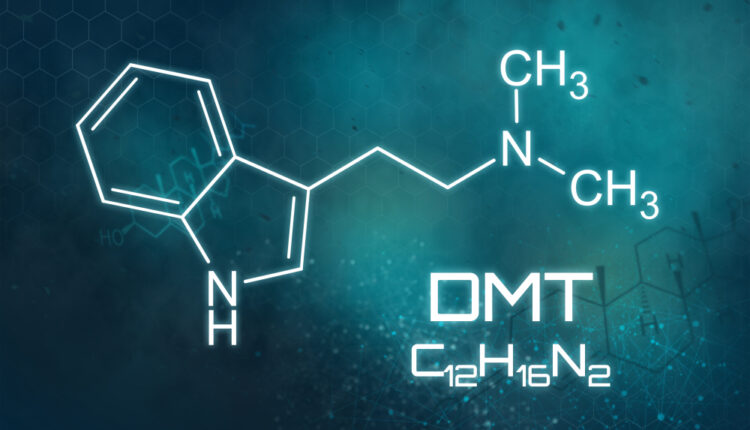 Big News On The Way For Small Pharma? DMT Focused Neuropharmaceutical Group Brings On New IR & PR Firm
Small Pharma Inc., the neuropharmaceutical brand advancing psychedelic-assisted therapies, has revealed that they are in conversations with Kanan Corbin Schupak & Aronow, Inc. (KCSA Strategic Communications) to aid in expanding their both public relations and investor relations efforts.
In doing so, KSCA has already agreed to comply with all security laws that apply in accordance with the TSXV, with the 6-month service agreement commencing on the 15th of September. Their PR and IR services are scheduled to automatically renew at the end of the initial service period unless either party decides to exit the engagement with a 45-day notice.
"We are delighted to serve as public and investor relations counsel to Small Pharma," shared Jeffrey Goldberger, Managing Partner and Principal of KCSA Strategic Communications
"KCSA has established itself as a leading communications firm to the psychedelics and central nervous system therapeutics industry. We believe in the promise of psycahedelic-assisted therapy and are confident in the ability of the management team from Small Pharma to develop solutions that effectively address depression disorders"
Goldberger continued, "as its communications partner, our job is to insert management into ongoing and relevant conversations taking place in the media and to raise the Company's profile with potential partners and the investment community."
While this announcement offers little insight into the company's ongoing clinical trial, it does suggest that the team is laying the groundwork for improved communication and media relations as information becomes available.
As the interest in psychedelic-assisted therapeutic practices continues to grow, Small Pharma appears to be preparing to share their exciting findings with the world as trials conclude, likely in the first quarter of next year.
Small Pharma Making Big Noise
The neuropharmaceutical company has become a key player in the quest to further explore psychedelics and their uses in therapeutic practices. This journey has seen Small Pharma focus most of their research efforts on N,N-dimethyltryptamine, or DMT, in hopes of bringing the drug most commonly associated with Ayahuasca to mainstream acceptance.
Small Pharma recently headlined the 2021 DMT Conference: A Molecular Masterclass, with Small Pharma's CEO Peter Rands offering a keynote presentation on 'Psychedelic Ethics: Patents, Patients and DMT.'
Small Pharma's Chief Medical and Scientific Officer, Carol Routledge, also participated on a panel discussing 'DMT Drug Development and Safety,' furthering offering participants insight into the chemical's potential and the company's objectives.
Much of Small Pharma's efforts are currently focused on their proprietary DMT product SPL026, which is currently in Phase I/IIa controlled clinical trial focused on combating Major Depressive Disorder. This clinical study is scheduled to run concurrently with numerous preclinical assets that the brand hopes to further develop with time.
SPL026 is a product that contains DMT and is described as "psychedelic tryptamine being developed as a therapy for patients with major depressive disorder (MDD)."
This study serves as the world's first clinical trial exploring the impacts of DMT and depression, with Small Pharma looking to add scientifically derived data to a pairing that many recreational users already tout.
Ayahuasca has generated a cult-like following over recent years, as thousands are flocking to exotic retreats in hopes of finding themselves and happiness in the process through a number of sessions with the plant medicine containing DMT.
These sessions often last for six hours and tend to involve a number of outside stimulants to create a specific environment. Shamans clothed in indigenous garb, dim lighting, and a carefully selected score of chants and music all serve to further drive the trance-like state that so many claim has helped them overcome some sort of personal demon.
Now try to recreate this experience in a small office in downtown Manhattan over someone's lunch break.
Small Pharma is working to harness the chemical's power, but to do so in a time-controlled fashion. When smoked, DMT offers an instant and quick high, and Ayahuasca-style experiences can require days of preparation.
The goal is to offer improved therapeutic results within a controlled setting and timeframe to make the product safer and more practical for public consumption under the supervision of skilled practitioners.
These clinical trial results could bring the medical and psychology communities one step closer to treating a disease that plagues millions worldwide, and for which few permanent solutions exist.