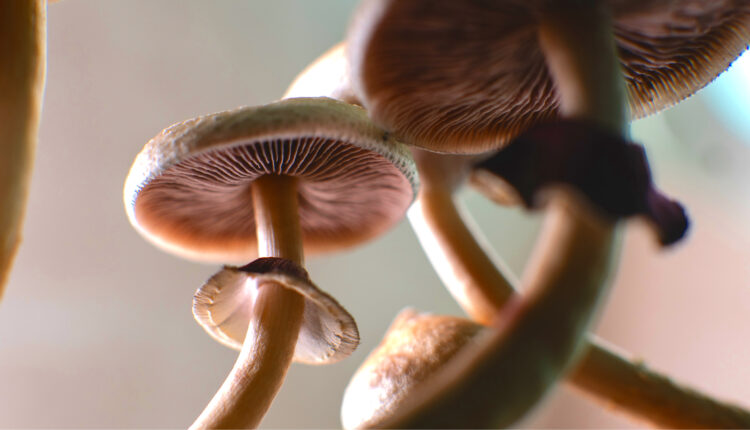 British MP Pushes For Rescheduling Of Psilocybin (Plus 3 Psychedelic PubCos Working In The UK)
A BBC story published earlier this week claimed that Prime Minister Boris Johnson—not a politician known for having a progressive stance on drugs—is considering the latest research focusing on the therapeutic potential of psilocybin.
According to Tory MP Crispin Blunt, after a private conversation with the prime minister in May, Johnson assured him he was "committed" to rescheduling psilocybin for research purposes.
During questioning period this past Wednesday, Blunt followed up on this assurance, with the prime minister committing (again) to get back to the MP, this time, "as soon as possible."
"I can say that we will consider the Advisory Council on the Misuse of Drugs recent advice on reducing barriers to research with controlled drugs such as the one he describes," he said.
Given the drug's potential in the treatment of mental health issues including depression and substance use disorder, Blunt is behind a push to see psilocybin moved from Schedule 1 of the Misuse of Drugs Act to Schedule 2.
Presently, the drug cannot be lawfully possessed or prescribed, and a license is required from the government in order to acquire, possess, and use it for scientific research. The change would ease the process for qualified researchers who are interested in pursuing further study in the arena, including clinical trials.
While it's clear these conversations are preliminary and legislative reform will take time in the United Kingdom, it hasn't stopped several companies with an interest in psychedelics from setting up shop there, with many of the world's leading psychedelic researchers hailing from British institutions including Imperial College London and King's College London.
Small Pharma
Small Pharma (TSXV: DMT) is a drug development company based in London, currently working on a clinical trial for DMT-assisted psychedelic therapy in major depression. (Like psilocybin, DMT is a Schedule 1 drug in the UK.) The company was recently granted a fast-track designation for its study called the Licensing and Access Pathway, or ILAP, by the UK Medicines and Healthcare products Regulatory Agency. In a recent conversation with The Dales Report, Small Pharma's Dr. Carol Routledge described the need for alternative treatments for depression as 'huge.'
Awakn Life Sciences
Awakn Life Sciences Corp. (NEO: AWKN) (OTCMKTS: AWKNF) is a Bristol-based company focused on the treatment of addiction, developing clinics, building partnerships, and formulating therapeutics. It boasts a renowned team including David Nutt, Celia Morgan, and Ben Sessa and currently has clinic locations in Bristol as well as Oslo, Norway. The company recently announced that it had initiated recruitment for the first-ever study investigating ketamine in gambling addiction, and began trading on the OTCQB in August.
Compass Pathways
The London-based Compass Pathways (NASDAQ: CMPS) is focused on using psilocybin therapy for treatment-resistant depression. The company had several major announcements this week, including that it has been granted a U.S. patent for crystalline psilocybin. In September, the company brought on Hamilton Morris as a research advisor, and also acquired an IP portfolio of several novel psychedelic compounds and prodrugs. David Nutt is also an advisor to Compass.