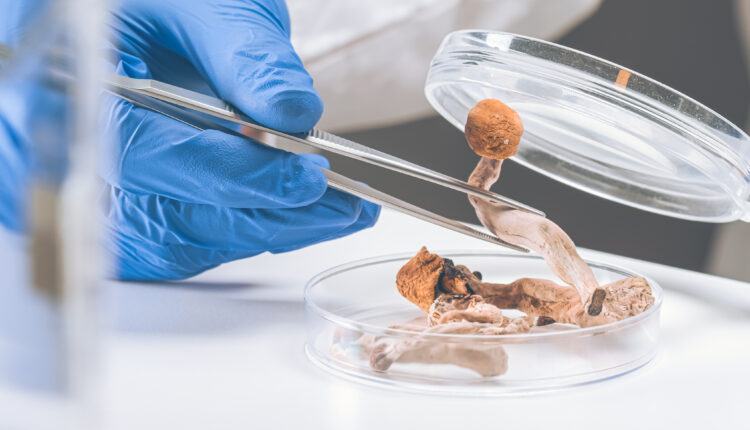 Compass Pathways Reports COMP360 Progress
COMPASS Pathways plc (CMPS) has some good news for psychedelics investors. The company recently reported a positive outcome for its COMP360 therapy centered on the use of psilocybin. The company's 25mg of psilocybin used in combination with SSRI antidepressants in its open-label depression study for patients who did not receive benefit from other treatments is showing considerable potential. The use of 25mg of psilocybin helped patients reduce depressive symptoms including anxiety. Let's take a closer look at the study and delve into why its results are a bullish sign for those interested in psychedelics investing.
The Study Results
The results of the single-arm open label study involving 19 patients who used COMP360 psilocybin therapy in addition to SSRI antidepressants reveal outcomes comparable to the company's Phase 2b trial in which patients reduced SSRI use. The patients involved in the study are residents of the United States and Ireland. It is interesting to note slightly more than two-thirds of the study participants were female. The average study participant's age was 42.
The study results indicate COMP360 therapy might be more accessible or appealing to individuals who do not want to withdraw from SSRI therapy. Withdrawing from SSRI therapy poses several challenges, regardless of whether those SSRIs are proving effective. The study results are also important as they show COMP360 has the potential for use in adjunctive therapy in addition to SSRI antidepressants rather than merely being used as a monotherapy.
The COMP360 study referenced above also revealed that each of the 19 patients tolerated psilocybin therapy without a problem. The hope is that the findings will shape the ensuing Phase III trial design. Compass executives are scheduled to meet with the Food and Drug Administration (FDA) in the year ahead with the goal of starting the trial in the third quarter of '22.
Compass Background and Additional Study Details
Compass is one of the industry's most promising drugmakers. The company's focus is on improving mental health. Compass' research team is working hard to fast-track patient access to psilocybin therapy. Compass' efforts center on innovation that is evidence-based, meaning it can be proven with data and study results. The COMP360 psilocybin therapy exploratory study is currently being conducted in conjunction with the use of SSRIs. However, Compass will likely transition to COMP360 studies without SSRIs as time progresses.
Psychedelics investors will be happy to learn the results of the company's current study show the use of psilocybin with SSRI medication does not prevent psilocybin's therapeutic effects from helping patients overcome their depression, anxiety and other mental health challenges.
The fact that 25mg of psilocybin administered in COMP360 therapy was well-tolerated by study participants is a bullish sign for Compass shareholders. However, the psilocybin was provided alongside SSRI treatment so there is the potential for its use without SSRI treatment to yield different results.
Perhaps what matters most is that patients reported reduced depression and anxiety without any TEAEs. TEAE is an acronym used in the medical industry that is short for treatment-emergent adverse events. In plain terms, this means the patients involved in the study did not suffer any side effects that lead to hospitalization, disabilities or other life-threatening events. Nor did any of the study participants experience suicidal ideation or show signs of self-harm.
What's Next for Compass?
These positive study results set the stage for a FDA meeting early next year where the findings will be further discussed. Compass executives will transition to a Phase III program designed with the assistance of the FDA. If everything goes as planned, this new program will commence in the third-quarter of '22.