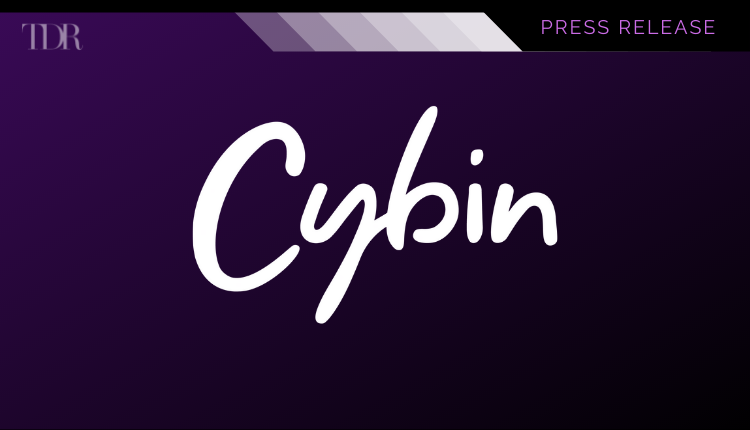 Cybin Completes Acquisition of Phase 1 DMT Study from Entheon Biomedical
Cybin Inc. (NEO:CYBN)(OTCMKTS:CLXPF), a biopharmaceutical company focused on progressing "Psychedelics to Therapeutics™", today announced that, through its wholly-owned subsidiary Cybin IRL Limited, it has completed the acquisition of a Phase 1 N,N-dimethyltryptamine ("DMT") study (the "Acquisition") from Entheon Biomedical Corp. (CSE: ENBI) (OTCQB: ENTBF) (FSE: 1XU1) ("Entheon"). This DMT study, which is the largest to date, is expected to accelerate the clinical development path of CYB004, Cybin's proprietary deuterated DMT molecule for the potential treatment of anxiety disorders, by approximately nine months. The Company previously announced details of the Acquisition on June 7, 2022.
With the closing of this transaction we are well on our way to advancing CYB004 through Phase 1 development and gathering essential safety and dosing optimization data that will inform the clinical path forward for this important molecule. Cybin now has multiple clinical-stage programs ongoing that we believe will contribute significantly to a greater understanding of the potential of psychedelics to provide therapeutic relief to patients who suffer with a variety of mental health issues.

Doug Drysdale, Chief Executive Officer of Cybin
The Company paid a purchase price of CDN$1,000,000 in relation to the Acquisition. Up to an additional CDN$480,000 is payable for consulting services to be provided by Entheon for up to twelve months following the closing of the Acquisition. In connection with the Acquisition, Cybin IRL Limited has also entered into a data license agreement with Entheon that permits Entheon to access certain data to support the Entheon IQ program.
About the CYB004-E Study
The CYB004-E study is an adaptive, randomized, double-blind, placebo-controlled, single ascending dose study to evaluate the safety, pharmacokinetics ("PK") and pharmacodynamics ("PD") of a target-controlled intravenous infusion of DMT in healthy smokers.
Primary Objectives:
evaluate the safety of increasing doses of a single dose continuous DMT infusion over 90 minutes;
characterize the PK of a single dose DMT administered continuously over 90 minutes;
characterize the PD of a single dose DMT administered continuously over 90 minutes; and,
establish the minimum DMT dose required to produce a psychedelic effect.
Pending results from the CYB004-E study, Cybin plans to evaluate CYB004 delivered via intravenous ("IV") and via inhalation to determine the clinical path forward. Based on preclinical results reported by Cybin in April 2022, inhaled CYB004 demonstrated:
approximately 2000% improved bioavailability compared with orally administered DMT, which is known to have limited to no oral bioavailability;
approximately 41% improved bioavailability compared with inhaled DMT;
approximately 300% longer duration of effect when compared with IV DMT, indicating potential to extend therapeutic window; and,
rapid onset of effect and similar low variability equivalent to IV DMT.
CYB004 is a new chemical entity for which a patent was issued by the U.S. Patent and Trademark Office in February 2022. The allowed claims include a range of deuterated forms of DMT and 5-MeO-DMT. The composition of matter patent is expected to expire in 2041 before consideration of any patent term extensions.
To read the rest of the Press Release in its entirety, click here