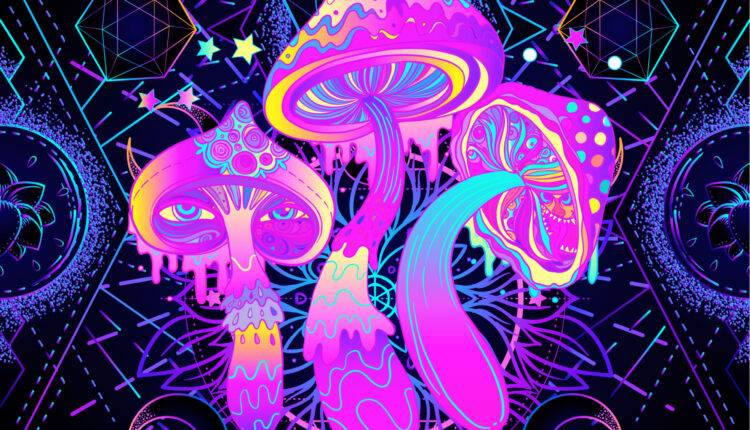 Cybin Earns Notice Of Allowance For CYB004
Cybin (CYBN) was recently awarded a Notice of Allowance for it CYB004 deuterated psychedelic tryptamine used to treat anxiety disorders.  The United States Patent and Trademark Office provided the award earlier this week.  The award of the Notice of Allowance is important news for this publicly traded biopharmaceutical company as well as those interested in psychedelic investing. 
About the Notice of Allowance
The Notice of Allowance issued by the USPTO is in response to Cybin's application numbered 17/394,038 pertaining to the aforementioned CYB004 product designed to help those afflicted with anxiety. The deuterated psychedelic tryptamine compound has the potential to help millions of individuals in the United States and beyond overcome crippling anxiety disorders. The claim includes additional forms of the company's deuterated psychedelic tryptamine including 5-MeO-DMT and DMT.
The patent will last until 2041. It is at that point that consideration for patent term extensions will be reviewed. The patent covers CYB004 composition of matter in the form of what those in the industry refer to as a putative new chemical.
The USPTO's Notice of Allowance is a step in the right direction for Cybin and its investors. This decision will enhance the company's intellectual property portfolio, helping to advance psychedelics from experimental substances to medically recognized therapeutics used for those individuals saddled by anxiety. It is clear that Cybin's brass is focused on creating and developing highly unique psychedelic-based treatments for patients suffering from oftentimes debilitating mental health problems.
Cybin's CEO Chimes in on the Decision
The Chief Executive Officer of Cybin, Doug Drysdale, states that the patent will help cover an extensive range of claims after it is issued. These claims support the company's intellectual property in the context of psychedelic medicine, further bolstering its position as an industry leader and trailblazer.
Psychedelics Investors Should Take Note of the Extent of Anxiety Disorders
The United States National Institute of Mental Health states anxiety disorders are becoming that much more common as time progresses. In fact, anxiety disorders are now considered to be one of the country's most common mental illnesses. All in all, about 40 million individuals suffer from anxiety issues, meaning slightly less than 20% of the population has medically documented anxiety.
Though prescription medications are available, they have the potential to be addictive and lead to issues with the lining of the stomach. Furthermore, about half of the individuals suffering from anxiety problems do not respond well to initial lines of treatment. This is precisely why Cybin's progress in bringing CYB004 to the market is so important. CYB004 might successfully treat anxiety disorders without spurring any of the side effects caused by the medications most anxiety sufferers currently use.
Cybin Will Continue Its Push to Bring CYB004 to Market
Cybin's brass views the decision detailed above as a bullish sign for CYB004's progression that will likely eventually culminate in its widespread use by patients plagued by crippling anxiety. Cybin executives have reaffirmed the company's commitment to securing its patent position for the continued research and development of additional tryptamines in addition to CYB004 that will help patients dealing with mental health problems. Time will tell if CYB004 eventually replaces traditional anxiety medications in the United States and beyond.