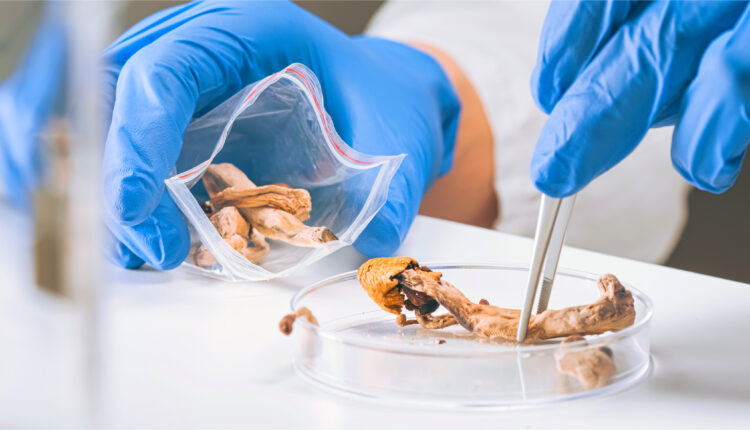 Health Canada Selects Numinus Wellness As A Licensed Psilocybin Supplier
Health Canada has identified several businesses to provide psilocybin through the country's Special Access Program. Numinus Wellness research facility, Numinus Bioscience, was tabbed as one of those companies. Numinus will soon provide psilocybin to approved applicants for ongoing treatment. This is a meaningful news story in the context of psychedelic investing as Numinus Wellness is a publicly traded company. Numinus Wellness is traded on the over-the-counter market under the symbol of NUMIF and also on the TSE under the symbol of NUMI.
Announcement Details
Numinus is a mental healthcare specialist that innovates medical treatments with a focus on psychedelic-assisted therapy. To be more specific, the company's evidence-based and completely safe treatment modalities will provide psilocybin to patients suffering from mental health pathologies. Numinus is one of several businesses listed on Health Canada's slate of approved psilocybin producers. The rest of the selected companies on this exclusive list are available through request. Individuals seeking access to psilocybin by way of Canada's Special Access Program, commonly referred to with the acronym of SAP and those seeking access to psilocybin through clinical researchers are permitted to access the list.
SAP is a federal program that empowers healthcare professionals to obtain access through application for alternative treatment modalities that the federal government has not approved for sale. However, such medications must display clinical evidence for efficacy and safety. The medications must also be intended for use in patients who have life-threatening illness or severe illness. Health Canada tacked on specific psychedelic compounds to the SAP that were only available via clinical trials in the past.
Numinus Leaders Speak About the Announcement
Sharan Sidhu, the Science Officer and General Manager of Numinus, made a public statement after the announcement was revealed to the public.  Sidhu focused on the ensuing benefits of the company's inclusion on the brief list of approved psilocybin producers.  She went on to detail how collaborating with healthcare specialists and additional groups will set the stage for people to receive highly efficacious alternative treatment modalities that prove more impactful than conventional treatment modalities.
Psilocybin Details
Numinus is preparing to supply psilocybin in the form of whole mushrooms. This alternative treatment modality will be provided in three packages with doses that equate to 25mg, 15 mg and 10mg of psilocybin. The doses are made in accordance with the Good Agricultural and Collection Practices then tested for impurities as well as potency to ensure patient safety and also provide practitioners with the confidence necessary to prescribe psilocybin.
If enough clinical data is available, Numinus executives will also consider making additional products currently in development through its intellectual property pipeline. If those products adhere to Health Canada's standards, the Numinus research facility will get to work. Numinus has the potential to produce psilocybin, MDMA, LSD, ketamine and other unconventional medications for patient treatment. If everything goes as planned, Numinus will perform analysis testing on all such substances, produce them en masse, export them abroad and also sell them in Canada.
Summary
The takeaway from this announcement is that psychedelics investors should be bullish about the future of Numinus. The company's executives are thrilled that Health Canada has committed to expanding access to mental healthcare including alternative treatment modalities. If everything goes as planned, psilocybin will be provided to the patients most in need of alternative forms of treatment through SAP within the year ahead.