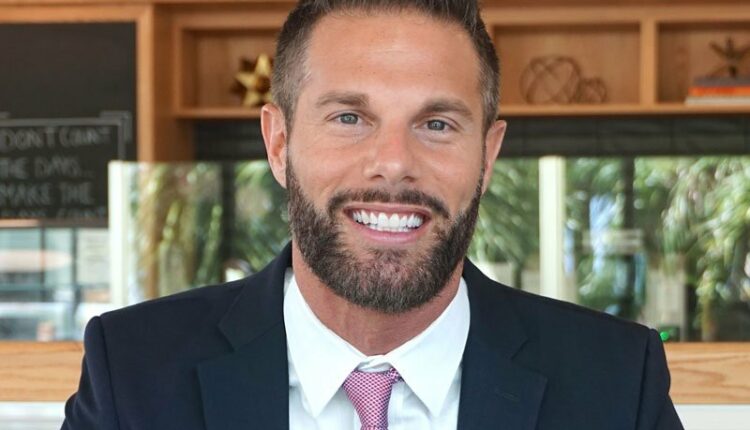 Meet Dustin Robinson, The Lawyer Behind The Florida Psychedelic Investment Fund Iter Investments
You may already know Dustin Robinson as the mind behind Mr. Psychedelic Law, a 501(c)(4) organization advocating for responsible legal reform of psilocybin mushrooms and other psychedelics in the state of Florida. More recently, Robinson has founded Iter Investments, a psychedelic investment fund backed by entrepreneurs, investors, lawyers, scientists, physicians, clinicians, and technologists.
The Dales Report sat down with Robinson in Miami to learn more about his role with the fund, and what his team at Iter Investments is focused on as they build their portfolio in the emerging psychedelic space.
"We're very, very active right now on the investment side," he said. Iter is raising capital and deploying it across the psychedelic industry with 10 companies in its portfolio so far, and two more set to close by the end of the month.
From Legal Reform To Investing
A year ago, Robinson was focused on legal reform at the state level, which he advocated for through his non-profit organization. After spending several years working in cannabis, he launched Mr. Psychedelic Law to advocate for the responsible legal reform of psilocybin mushrooms and other psychedelics in the state of Florida.
Robinson says his efforts at Iter Investments are simply another way to push for legal reform.
"I realized I could go to the top of the mountain and shout as loud as I want on legal reform, but if I don't have capital, it's very hard," he said. Iter was launched in April 2021 and has been deploying capital into psychedelic research ever since.
"The bill we originally filed that my team helped draft didn't pass, but we got the conversation started. It was really more to show where we want to go in the future," he said, pointing out that it asked for much more than what politicians were willing to give.
"This last bill filed by state representative Mike Grieco is a very simple research bill, so we're bringing [those expectations] back down," he said. "All that bill is doing is asking to allow us to collect information on the research out there around psychedelic medicines."
Robinson's co-founder at Iter Investments is Roberto Velarde, and together the two have a built a team around its investment thesis, complete with doctors, scientists, and attorneys that are specifically tailored to the industry.
"I think that's what really differentiates us from some of the other funds," he said. "We built a collective team to do the due diligence on these companies and to help these companies as they get propped up and go through their maturation."
An Appetite for Change
Robinson said South Florida is an area where interest in psychedelics and other fringe trends like Bitcoin runs high, with a high concentration of advocates, as well as wealthy people who have had profound experiences with psychedelics.
"Every party or dinner occasion I go to, there are two topics people want to talk about," said Robinson. "It's either crypto, or psychedelics. Everyone is super excited, and everyone has their own story."
While Florida is a red state, Robinson said it's hard for even the most conservative politicians to ignore that treatments with high success rates, like MDMA for PTSD, should be made more accessible.
"It's really hard, whether you're a Democrat or a Republican, to say, 'we shouldn't get behind something like that'," he said. "That's why we're starting to focus more on talking to politicians about research… why not do more, especially when the FDA is taking such a preferential position and designating these compounds as breakthrough therapies? As a state, we should start looking at them."