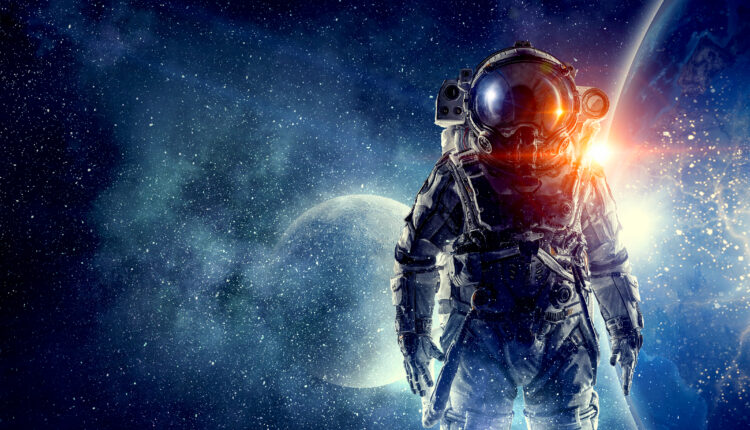 Psychedelics For Alcohol Use: What The Science Says, And 3 PubCos Working On It
Alcohol use disorder is a lot more common than companies like Anheuser-Busch or AB InBev would have you believe. In the '50s and '60s, psychedelic drugs like LSD and psilocybin were studied and used (with success) in the treatment of alcoholism, and today, a handful of companies in the psychedelic space are picking up where that research left off.
The most used, misused, and abused substance in Canada is alcohol, with one in five Canadians qualifying as 'heavy' drinkers, according to Statistics Canada. While the normalization of alcohol consumption means we're free to enjoy it without the same judgement or stigma cast on people who use drugs like heroin or cocaine, the risks associated with drinking cannot be overstated: alcohol use is among the top-three leading risk factors for death from cancer, and in Canada nearly eight people per day die in hospital of alcohol-related deaths. Problematic alcohol use also costs Canadians a lot of money: nearly $15 billion a year.
A Brief History of Alcohol Use Disorder And LSD Research
It may come as a surprise, but Canada was home to some of the first psychedelic research that considered how LSD might impact alcohol use disorder. Pioneering researchers and psychiatrists Humphry Osmond (the man who coined the term 'psychedelic') and Abram Hoffer were among the first to treat alcoholism with LSD in Weyburn, Saskatchewan.
By 1959, some would dub alcohol a "miracle cure" for alcoholism, and even Alcoholics Anonymous founder Bill Wilson would suggest that the drug ought to be included in treatment. In New Westminster, B.C. at a the famous Hollywood Hospital, Dr. J Ross MacLean and Al Hubbard would also offer LSD treatments for a range of disorders including alcoholism, treating notable individuals like Cary Grant and Andy Williams. It operated until 1975.
The Second Wave of Research
A meta-analysis published in 2012 found that across six randomized controlled trials administering a single dose of LSD, patients who were given LSD rather than a placebo had greater odds of improvement at follow-up sessions. A 2019 cross-sectional anonymous online survey conducted by Johns Hopkins asked participants about their use of a psychedelic to overcome alcohol or substance use disorder. Prior to their experience, about three quarters of participants met the criteria for alcohol use disorder. Based on their survey feedback, 83 percent no longer met the criteria for alcohol use disorder after they took LSD, even if they did not have an intention to change the way they drank.
After the first wave of research, LSD seemingly emerged as the choice psychedelic for alcohol use disorder, but more recent studies have sought to assess how effective psilocybin might be in treating it. A double-blind, randomized, placebo-controlled trial published in 2018 found that after 12 weeks of psychotherapy as well as two psilocybin sessions, participants achieved mixed but positive results, with some giving up booze completely while others were able to reduce their consumption—even if they may not have had a mystical or peak-psychedelic experience.
Three PubCos Working on Alcohol Use Disorder
Awakn Life Sciences (NEO: AWKN) (OTC: AWKNF)
In February, Awakn Life Sciences announced the results of a clinical trial using MDMA for patients with alcohol use disorder. The open-label safety, tolerability and proof of concept study showed no unexpected adverse events. Over an eight-week course of therapy, participants were given MDMA during two different sessions, with psychotherapy provided before, during, and after their experience. A nine-month follow up found that most had reduced their drinking, with the average number of drinks consumed per week dropping from 130.6 to 18.7.
Psilera Bioscience
Psilera has partnered with a team of researchers at the University of Florida to study its proprietary compounds and compare their efficacy to that of 4-AcO-DMT or psilacetin, a synthetic form of psilocybin. The preclinical studies will seek to determine how their drugs affect alcohol use disorder.
Clearmind Medicines (CSE: CMND)
Vancouver-based Clearmind is a drug development company focused on alcohol abuse and binge drinking, with a proprietary candidate it intends to study for treatment. Ezekiel Golan, today the company's special advisor for innovation and new initiatives, discovered the molecule and told the Guardianin 2016 that that in small doses, "it feels… like alcohol [but is] much less harmful." The company is hosting a live virtual panel called Psychedelics for Alcoholism on October 20th, hosted by Shannon Smadella and featuring CEO Adi Zuloff-Shani and registered psychologist Dr. Jeff Morley.