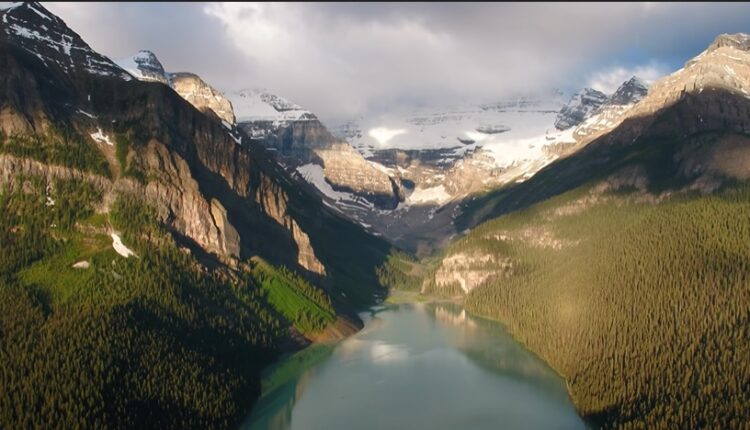 TDR's Top 5 Psychedelic Developments For The Week Of April 18
Welcome to TDR's review of the Top 5 Psychedelic developments for the week of April 18. Aside from presenting a synopsis of events, we provide market commentary to summarize the week that was for publicly-listed companies.
5. Terran Biosciences Announces Licensing Deal With Sanofi For Two Late-Stage CNS Pipeline Assets
Terran Biosciences, Inc., a biotech platform company dedicated to the development of transformational therapeutics for neurological and psychiatric diseases, has entered into an agreement with Sanofi S.A. for worldwide exclusive rights to develop and commercialize two late-stage CNS pipeline assets.
These therapeutics generated 4 Investigational New Drug (IND) applications and over 104 clinical studies involving more than 15,000 subjects across a number of CNS indications.
Terran plans to quickly advance the development of these assets for neurological and psychiatric indications, which include several novel applications where there is a large unmet medical need. This transaction represents the key next stage in the development of these promising assets.
4. Massachusetts Psychedelics Activists Plan To Put Decriminalization On Local Ballot And Force Lawmakers To File State Bills
Massachusetts activists are gearing up for a multi-pronged push to advance psychedelics reform locally and at the state level, with a campaign kicking off a signature drive last week to put a decriminalization measure on the ballot in the state's second largest city.
The Bay Staters for National Medicine (BSNM) campaign launched its signature gathering effort to put the policy change before Worcester voters just days after the city's Human Rights Commission approved a resolution urging the city manager to conduct a study on "the benefits of making arrests for growing and distributing entheogenic plants like psilocybin mushrooms among veterans and first-responders the lowest law enforcement priority of the Worcester Police Department."
Separately, activists are deploying a strategy to have Massachusetts residents force state lawmakers to file legislation to both legalize entheogenic substances for therapeutic use and otherwise decriminalize certain psychedelics.
__________
Why Kevin O'Leary Of 'Shark Tank' Says Public Psychedelics Companies Will Need To Merge
"I think Big Pharma's starting to look at it," O'Leary replied — and predicted Atai, Compass and MindMed will have to merge.
__________
Former Oasis Frontman Liam Gallagher's 'Better Days' Revels In Psychedelic Euphoria
__________
3. Biopharma Stocks Hammered As Market Go "Risk-Off" This Past Week
The biggest psychedelic stocks were almost unanimously lower across the board, while volume jumped from a low base. The Horizon Psychedelic Stock Index ETF (PSYK) shed ↓5.47%, however that outperformed the Nasdaq Junior Biotechnology Index (↓8.73%) and was inline with the Nasdaq Biotechnology Ishares ETF (↓5.97%). The broad market slumped for a third consecutive week, with NASDAQ 100 ↓7.06% and S&P 500 ↓5.18% both plummeting. Here's how the Health Care (Biotechnology) sector performed:

Weekly period technical snapshot, PSYK ETF:
| | | | |
| --- | --- | --- | --- |
| OSCILLATORS | PSYK: 3.28 | MOVING AVERAGES | |
| Name | Value | Name | Value |
| Relative Strength Index (14) | 25.83 | Exponential Moving Average (10) | 3.59 |
| Stochastic %K (14, 3, 3) | 20.92 | Simple Moving Average (10) | 3.5 |
| Commodity Channel Index (20) | −82.07 | Exponential Moving Average (20) | 4.16 |
| Average Directional Index (14) | 49.95 | Simple Moving Average (20) | 3.98 |
| Awesome Oscillator | −1.75 | Exponential Moving Average (30) | 4.77 |
| Momentum (10) | −0.70 | Simple Moving Average (30) | 4.86 |
| MACD Level (12, 26) | −0.84 | Exponential Moving Average (50) | 5.94 |
| Stochastic RSI Fast (3, 3, 14, 14) | 85 | Simple Moving Average (50) | 6.14 |
| | | | | | |
| --- | --- | --- | --- | --- | --- |
| Company | Ticker | Price ($) | Weekly Change (%) | WoW Volume Trend | Market Cap (s/o) |
| ATAI Life Sciences | ATAI | 4.78 | -10.15 | ↔ | US$768.2M |
| GH Research | GHRS | 27.00 | -12.46 | ↑ | US$1.01B |
| COMPASS Pathways | CMPS | 12.61 | 0.07 | ↓ | US$884.1M |
| Mind Medicine | MNMD | 0.87 | -10.30 | ↑ | US$368.2M |
| Cybin Inc. | CYBN | 0.72 | -10.31 | ↔ | US$118.5M |
| Revive Therapeutics | FTRP | 0.280 | 14.75 | ↓ | US$89.4M |
| Numinus Wellness | NUMI | 0.47 | -6.00 | ↓ | C$95.7M |
| Field Trip Health | RVVTF | 1.24 | -12.05 | ↑ | US$71.9M |
| Small Pharma | DMT | 0.20 | 5.26 | ↔ | C$63.9M |
| Mindset Pharma | MSET | 0.52 | -1.88 | ↓ | C$47.2M |
| Awakn Life Sciences | AWKN | 1.30 | -16.12 | ↓ | C$36.8M |
| Mydecine Innovations | MYCO | 1.84 | R/S | ↑ | C$9.7M |
In the news…
Cybin Inc has partnered with Clinilabs Drug Development Corporation, a global, full-service contract research organization with deep expertise in central nervous system drug development, to carry out the company's Phase 1/2a clinical trial of CYB003.
FSD Pharma announced the appointment of David Allan and John McGraw, PhD, MSc, to the Company's Advisory Board.
Maine Senate this week approved a bill to to create a medical psilocybin program in the state, but the House of Representatives refused to go along.
NeonMind Biosciences has advanced its strategy to enhance access to treatments at its specialty mental health clinics with Impetus Digital in preparation of opening its inaugural clinic located in Mississauga, Ontario.
NeonMind Biosciences has advanced its strategy to streamline access to treatments at its specialty mental health clinics with Thrive Health in preparation of opening its inaugural clinic located in Mississauga, Ontario.
Nue Life Health's ketamine therapy treatment platform has the potential to help patients sooner rather than later thanks to the company's success in raising more than $20 million.  The mental wellness startup provides ketamine treatments with in-app resources such as music therapy and peer group sessions.
Phyto Partners, LLC, a top venture capital fund, is launching its fourth private equity fund – Phyto IV, LP – focused on businesses operating in and around neurowellness and brain health and the use of psychedelic compounds for the improvement of mental well-being.
Psyched Wellness CEO, Director, and Co-Founder, Jeffrey Stevens, has purchased 321,000 shares of the company in the open market at $0.125/share, for total proceeds of $40,125.00.
Psyence Group and Filament Health Corp. announced the conclusion of an exclusive licensing agreement. Under the terms of the agreement, Filament will license its proprietary botanical drug candidate PEX010 (25mg) and the associated IP to Psyence for use in Psyence's upcoming clinical trials.
Revatalist Lifestyle & Wellness announced it has closed an initial tranche of its private placement offering which was previously announced on April 6, 2022 for total gross proceeds of $3,869,000. Revitalist CEO, Kathryn Walker, invested $2,332,000 into the Offering and has agreed to waive interest on $1,915,000 in convertible notes.
Revatalist Lifestyle & Wellness announced patient visits for the month of March 2022 increased by 466% year over year, representing the fourteenth consecutive month of positive visit growth for the Company.
Wellbeing Digital Sciences provided a commercial and corporate update regarding the recent achievements of its wholly-owned subsidiary, KGK Science Inc.
2. Maine Senate Approves Medical Psilocybin Bill, But House Refusal Kills Measure For The Year
The Maine Senate this week approved a bill to to create a medical psilocybin program in the state, but the House of Representatives refused to go along.
I am thankful to my colleagues in the Senate for recognizing the urgent need for psilocybin therapy to be legally available to our veterans and others suffering from PTSD, those struggling with substance use disorder, and those in need of end of life palliative care. I am disappointed the House voted against helping folks who may benefit from the 'reset' value shown in numerous studies over many years.

Maine Sen. Donna Bailey (D)
The legislation from Sen. Donna Bailey (D), which was introduced around this time last year, would have allowed adults 21 and older to access the psychedelic if they received a doctor's recommendation. It did not list specific qualifying conditions.
However, it wasn't While the Senate passed the measure with amendments on Tuesday in a 20-13 vote, the House refused to go along, killing the proposed reform for the session. Still, the sponsor says she intends to bring the idea back up next year—or work to put the issue before voters on the ballot.
1. Government Of Canada To Announce Funding For Mental Health Services Across Canada
The Honourable Carolyn Bennett, Minister of Mental Health and Addictions and Associate Minister of Health, will announce funding for mental health crisis support services for Canadians.
There will be a media availability immediately following the announcement.
Date
April 25, 2022
Time
9:30 AM (EST)
Location
The event will be held in-person at:
Centre for Addiction and Mental Health
Crisis & Critical Care Building
Main Floor Lobby
1051 Queen Street West
Toronto, ON