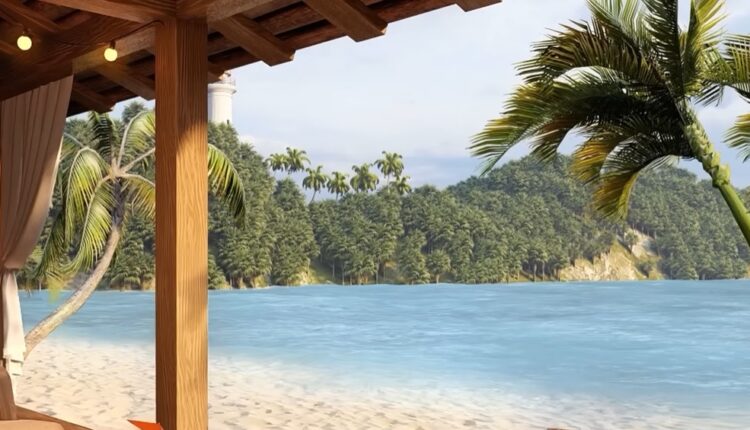 TDR's Top 5 Psychedelic Developments For The Week Of August 14
Welcome to TDR's review of the Top 5 Psychedelic Developments for the week of August 14. Aside from presenting a synopsis of events, we provide market commentary to summarize the week that was for publicly-listed companies.
5. Marijuana And Psychedelics Use And Binge Drinking At 'Historic Highs': NIH
Marijuana and hallucinogen use, as well as binge drinking, reached "all-time highs" among Americans aged 35 to 50, according to a new report from the National Institutes of Health.
Binge drinking is defined by the National Institute on Alcohol Abuse and Alcoholism as a male consuming five or more drinks or a female consuming four or more drinks in about two hours.
The younger age group reported "significantly higher" use of hallucinogens like LSD, MDMA, mescaline, peyote, psilocybin (mushrooms), and PCP, according to the report, spiking to 8% in 2022, up from 5% in 2017. The vast majority of the psychedelics taken by this group were something other than LSD.
4. Cybin Announces Grant of U.S. Patent Covering Proprietary Deuterated Psilocybin Analog in its CYB003 Program
Cybin Inc. announced that the U.S. Patent and Trademark Office (USPTO) has granted U.S. patent 11,724,985, to a deuterated psilocybin analog in the Company's CYB003 investigational drug program. The patent, which is expected to provide exclusivity until 2041, includes composition of matter claims to deuterated tryptamines in support of the company's clinical-stage programs, CYB003 and CYB004.
CYB003 is an investigational proprietary deuterated psilocybin analog program being developed for the potential treatment of MDD. As a deuterated molecule, CYB003 is designed to potentially achieve an optimized therapeutic profile, including rapid onset of effect, short treatment duration, and efficacy at low doses. CYB003 is currently being evaluated in a Phase 2 clinical trial in participants with moderate to severe MDD.
CYB004 is an investigational deuterated DMT program in development for the potential treatment for Generalized Anxiety Disorder. CYB004 dosing underway is Part C of the Company's three-part Phase 1 CYB004-E clinical trial evaluating intravenous (IV) DMT and CYB004 in healthy volunteers.
__________
TDR Panel Breaks Down COMPASS Pathways Shares Purchase Agreement
__________
3. Psychedelic Stocks Fall For A Sixth Consecutive Week
The psychedelic sector notched its sixth consecutive losing week, as reflected by the Advisorshares Psychedelics ETF (PSIL) ↓5.26%. The performance was again weaker relative to biopharma peers indices such as the Nasdaq Junior Biotechnology Index ↓3.71% and Nasdaq Biotechnology Ishares ETF↓2.45%. The broad stock market indices NASDAQ 100 ↓2.33% and S&P 500 ↓2.25% declined moderately, as concerned about economic slowdown in China and solvency of the banks weighed on equities in North America.
Here's how the Health Care (Biotechnology) sector performed:

In the news…
5-MeO-DMT, a short-acting psychedelic, leads to a long-lasting increase of dendritic spine density in the medial frontal cortex region of their brains, potentially countering the neural changes produced by depression. The study was published in Neuropsychopharmacology.
American Psychedelic Practitioners Association executive director, Stephen Xenakis, shares insights on PTSD and announcement made by the organization on psychedelic assisted therapy protocols on August 8th.
Australian psychedelic medicine tycoon, JJ Wilson, talks about what makes psychedelics so great and why we need them so badly.
Clearmind Medicine announced that the company and CTS Ltd. have agreed to collaborate on product development.
Cybin Inc. has initiated preparations for good manufacturing practices production of a capsule formulation of CYB003, its proprietary deuterated psilocybin analog in development for the potential treatment of Major Depressive Disorder.
Cybin Inc. announced that the U.S. Patent and Trademark Office has granted U.S. patent 11,724,985, to a deuterated psilocybin analog in the Company's CYB003 investigational drug program. 
Cybin Inc. reported unaudited financial results for its first quarter ended June 30, 2023, and recent business highlights. Reaffirmed topline clinical data readouts expected in Q3/Q4 2023, including Phase 2 efficacy data for CYB003 and Phase 1 data for CYB004.
Experts urge study of psilocybin, other psychedelics for cancer-related distress.
Filament Health and Jupiter Acquisition Corporation announced the filing of a registration statement by 1427702 B.C. Ltd. on Form F-4, which contains a preliminary proxy statement/prospectus, with the U.S. Securities and Exchange Commission in connection with the proposed Business Combination announced July 19, 2023.
Filament Health released its second-quarter financial results for the period ending June 30, 2023, for the second time. The original first quarter results were filed on May 12, 2023, but this version was revised and refiled.
Fox Business segment on psychedelics featuring MindMed CEO, Robert Barrow
GOP hopeful Vivek Ramaswamy has been drawn into the center of drug policy debates for his stance on legalizing certain psychedelic drugs for treating post-traumatic stress disorder and other mental health conditions.
Ketamine: Infusion of ketamine may be an effective last resort for patients suffering from a chronic itch.
Meme Of The Week
Mind Medicine has entered into a senior secured credit facility with K2 HealthVentures, a healthcare-focused specialty finance company, for up to $50 million in funding.
MindBio Therapeutics announced it has received its first batch of MB22001 ready for take-home use in Phase 2 psychedelic microdosing clinical trials.
Mydecine Innovations Group announced the financial results for the six months ended June 30, 2023.
Nirvana Life Sciences has completed its acquisition of Medsmart Dispensary Inc., the distributor of a leading addictions focused herbal treatment.
Psilera has received a notice of allowance from the United States Patent and Trademark Office (USPTO) on patent application number 17/314,107 entitled "Novel Compositions of Matter and Pharmaceutical Compositions."
Psilocybin is getting renewed interest as a potential treatment for migraines.
Psychedelic research on LSD…
Societal CDMO, Inc. reported financial results for the second quarter and six months ended June 30, 2023.
The Psychedelic Club of Denver has announced that it will hold the city's first-ever psychedelic cup , an event that will see locals compete in cultivating magic mushrooms at home.
Treasury Secretary Janet Yellen says she ate psychedelic mushrooms during China visit and didn't learn until later she had done so.
UCSD researchers are studying whether magic mushrooms can treat phantom limb pain.
Washington is getting hip to the promise of psychedelic medicine. The nation's top drug regulator and Congress are pushing for more study of psychedelics' potential to treat mental illnesses.
Washington Psilocybin Services Act: a magical legislative solution for promoting benefits of psychedelic drugs.
2. COMPASS Pathways Secures Large Funding To Fund Phase 3 Psilocybin Assisted Therapy Trial
COMPASS Pathways plc (Nasdaq: CMPS) made a significant announcement that could secure most, or all, of the funding needed to conduct their ongoing Phase 3 psilocybin-assisted therapy clinical trial. The company has procured a 9-digit securities purchase agreement with a select group of healthcare-minded investors, which was received well by the market.
The price tag for this offering is approximately $7.78 per ADS, alongside a corresponding warrant entitling the purchase of a single ADS. Each warrant is set with an exercise price of $9.93 per ADS, encompassing a 30% premium over the most recent sale price. The warrants have a 3-year shelf life from the time of deal closure. The anticipated closure of this financing deal is slated for August 18, 2023, subject to the usual closing conditions.
The deal also comes approximately 6 weeks following a term loan agreement with Hercules Capital Inc. for up to $50 million, filed under the SEC's Form 8-K.
1. California Senate-Passed Psychedelics Legalization Bill Comes One Step Closer To Final Assembly Committee Vote
A California Senate-passed bill to legalize the possession and facilitated use of certain psychedelics has cleared a procedural hurdle, bringing it one step closer to a final Assembly committee vote before potentially advancing to the floor.
The measure from Sen. Scott Wiener (D) was advanced by the Assembly Appropriations Committee on Wednesday to the panel's suspense file, a legislative formality that means it is primed for final action to determine whether it can advance to the floor. The sponsor told Marijuana Moment on Tuesday that he expects that to happen at a subsequent committee meeting on or around September 1.
SB 58 would legalize the "possession, preparation, obtaining, transfer, as specified, or transportation of" specific amounts of psilocybin, psilocyn, DMT, ibogaine and mescaline for personal or facilitated use. Notably, "synthetic" psychedelics like LSD and MDMA would not be legalized, unlike the provisions of the previous version of Wiener's legislation.