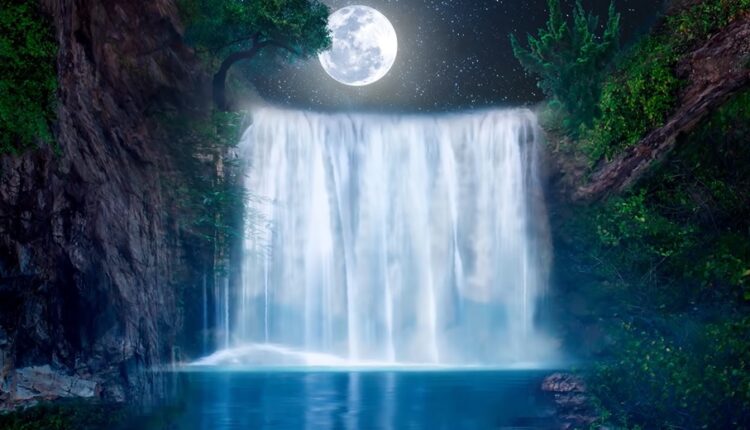 TDR's Top 5 Psychedelic Developments For The Week Of December 13
Welcome to TDR's review of the Top 5 Psychedelic developments for the week of December 13. Aside from presenting a synopsis of events, we provide market commentary to summarize the week that was for publicly-listed companies.
5. New Poll Reveals Why More Mental Health and Substance Use Supports are Needed
Youth across Canada are reporting higher levels of anxiety and substance use concerns, with less ability to handle pandemic stress. Youth are also consuming more alcohol and cannabis, according to a new Leger poll commissioned by the Canadian Centre on Substance Use and Addiction (CCSA) and the Mental Health Commission of Canada (MHCC).

Almost 45 per cent of young people (ages 16–24 years) report moderate to severe anxiety symptoms. About 40 per cent of youth who use alcohol, cannabis or both report that their use has increased. In contrast, older adults (ages 65 years and older) show signs of better mental health, less problematic substance use and stronger coping skills. Youths seriously contemplating suicide since the start of the pandemic has increased from 17% compared with 9%.
4. Apeiron and Other Key Shareholders of atai Life Sciences Reinforce Support by Entering into Extended, Voluntary Share Lock-up Agreements
atai Life Sciences N.V. (NASDAQ: ATAI) announced that Apeiron Investment Group, the family office of its Founder and Chairman, Christian Angermayer, has voluntarily extended its lock-up for all of its pre-IPO common shares for another 24 months, subject to limited exceptions. These shares represent approximately 17.4% of atai's outstanding common shares.
In addition, other of atai's largest pre-IPO investors have similarly signed voluntary agreements, extending their respective lock-up restrictions for an additional 12 months, subject to limited exceptions. On aggregate, these renewed lock-up agreements represent over 30% of atai's outstanding common shares and illustrate the confidence of atai's key shareholders in atai's platform and its potential to address the growing mental health crisis.
__________
Numinus Rings The Toronto Stock Exchange Opening Bell After Uplisting On November 16
__________
3. Psychedelic Stocks Sink For 6th Straight Week Amid Volatility In Broad Markets
The biggest psychedelic stocks lost ground again this past week, with the Horizon Psychedelic Stock Index ETF (PSYK) falling ↓5.28% on temperate volume. The performance decline in PSYK overshot broad BioPharma stocks by a wide margin, with the Nasdaq Junior Biotechnology Index (↑6.04%) and Nasdaq Biotechnology Ishares ETF (↑4.90%) both gaining sharply despite broad market volatility. The action pressured PSYK ETF below $5/share on Thursday and Friday, before recovering to finish at $5.02.
An absolutely brutal stretch for psychedelic stocks since COMPASS Pathways released its Phase 2b COMP 360 endpoint results for the treatment of TRD. The lack of institutional investment support at this early stage is clearly evident, made stark with the disparity of weekly returns between PSYK and established Big Exchange BioPharma ETFs/indexes. Multi-billon dollar market cap leadership stocks such as atai Life Sciences have been equally brutalized, falling ~32% on Wednesday despite announcing a comprehensive shareholder lock-up agreement. Bear market doing bear market things. Amazingly, less-heralded GH Research is now the largest pure-play psychedelic company by market cap at week's end.
From an investment perspective, 2022 can't come quickly enough. Despite all of the amazing research accomplishments made in the sector this year, the capital markets punished public companies. Hopefully, the base building that's taken place will foster increased institutional and retail investor involvement next year, creating greater resiliency to long periods of drawdown. From a total addressable market (TAM) perspective, the sector's prospects have never looked so exciting. ↔
| | | | | | |
| --- | --- | --- | --- | --- | --- |
| Company | Ticker | Price ($) | Weekly Change (%) | WoW Volume Trend | Market Cap (s/o) |
| GH Research | GHRS | 24.85 | 3.71 | ↑ | US$1.28B |
| ATAI LIfe Sciences | ATAI | 7.99 | -26.22 | ↓ | US$1.28B |
| COMPASS Pathways | CMPS | 23.45 | -7.45 | ↓ | US$978.6M |
| Mind Medicine | MNMD | 1.72 | -5.49 | ↑ | US$781.0M |
| Cybin Inc. | CYBN | 1.20 | ↔ | ↔ | US$194.9M |
| Field Trip Health | FTRP | 2.87 | -15.58 | ↓ | US$165.8M |
| Revive Therapeutics | RVVTF | 0.321 | -13.24 | ↑ | US$102.2M |
| Numinus Wellness | NUMI | 0.53 | ↔ | ↑ | C$108.0M |
| Awakn Life Sciences | AWKN | 2.70 | -6.57 | ↔ | C$71.2M |
| Mydecine Innovations | MYCOF | 0.134 | -2.18 | ↑ | US$34.9M |
In the news…
atai Impact, the recently launched philanthropic program of atai Life Sciences, announced its first major initiative, the establishment of the atai Fellowship Fund in Psychedelic Neuroscience in collaboration with Massachusetts General Hospital's Center for the Neuroscience of Psychedelics.
Awakn Life Sciences reported its financial results and business highlights for the three and nine months ended October 31, 2021. Of note: the company achieved its first revenue of $31,737 via Awakn Oslo AS, compared to $Nil in the prior year.
Furthermore, Awakn has appointed Paul Carter, former Chief Commercial Officer of Gilead Sciences, as an independent member of its Board of Directors, increasing the independent majority on the board. Mr. Carter will be replacing Dr. Benjamin Sessa who has resigned from the Board to focus on his Chief Medical Officer role.
Our latest interview with CEO Anthony Tennyson below:
Braxia Scientific has reached a milestone as the first Health Canada-approved multiple-dose psilocybin clinical trial which commenced with first patients dosed in November 2021.
COMPASS Pathways announced the results from its exploratory study of COMP360 psilocybin therapy in conjunction with SSRI use. This single-arm open label study of 19 patients taking concomitant SSRI therapy with COMP360 psilocybin therapy using a single dose of 25mg saw comparable treatment outcomes to patients in COMPASS's phase IIb trial where patients were withdrawn from their SSRI prior to COMP360 psilocybin therapy.
COMPASS Pathways has also been selected for addition to the Nasdaq Biotechnology Index (Nasdaq: NBI), effective as of market open on Monday, December 20, 2021. The NBI is designed to track the performance of a set of securities listed on The Nasdaq Stock Market that are classified as either biotechnology or pharmaceutical according to the Industry Classification Benchmark.
Cybin has been awarded a Notice of Allowance from the U.S. Patent and Trademark Office. The award is for CYBN's patent application related to CYB004, an investigational deuterated psychedelic tryptamine compound developed for the potential treatment of anxiety disorders.
The Dell Medical School at UT Austin is launching a research center focused on studying the therapeutic effects of psychedelics, which are drugs that affect an individual's state of consciousness, including psilocybin, MDMA, ibogaine and ayahuasca.
Doseology Sciences announces the addition of Dr. Olivier Wellman-Labadie to its growing team of mycologists and researchers. Dr. Wellman-Labadie's experience as a registered pharmacist and former Research Associate at the University of Ottawa.
Entheon Biomedical provided an update on its patent portfolio as well as nonclinical and clinical programs.
Havn Life Sciences has successfully exported naturally derived psilocybin from its facility in Jamaica into the U.S.
Mind Cure Health announced that its digital therapeutics technology, iSTRYM, have been certified as Health Insurance Portability and Accountability Act (HIPAA) compliant. HIPAA compliance certification is the next step for the company in working towards having the iSTRYM technology platform classified a 'Software as a Medical Device' by the FDA.
Mind Medicine has appointed Robert Barrow as Chief Executive Officer and as a member of the Board of Directors, effective immediately. Mr. Barrow previously served as interim Chief Executive Officer and Chief Development Officer and brings strategic expertise and deep industry insight to his role.
Mindmed also initiated its Phase 2a proof-of-concept trial of lysergic acid diethylamide (LSD) in adult patients with attention deficit hyperactivity disorder. The first site has been activated and patient enrollment is expected to start imminently.
MYND Life Sciences has completed the National Phase filing of its Patent Cooperation Treaty patent application, following on previously submitted provisional patent applications that describe: "A Method of Immune Modulation by Modulating a Specific Gene."
PharmaTher Holdings has successfully completed its first research study evaluating MicroDose-MN™, a proprietary microneedle patch for the intradermal delivery of psychedelics, in delivering lysergic acid diethylamide (LSD). These results provide support to file for an IND application with the FDA to conduct Phase 2 clinical studies in 2022.
Revitalist Lifestyle & Wellness has executed nine definitive agreements with Certified Registered Nurse Anesthetists (CRNA) across the United States. The Agreements provide for a three-year option to open up clinics utilizing the CRNA's license. With the signing of the Agreements, Revitalist has increased its expansion pipeline to nineteen clinics in eleven states with the potential for an estimated 242 treatment rooms.
The Therapeutic Goods Administration rejected an application to amend Australia's poisons standard and downscale drugs like psilocybin and MDMA from Schedule 9 – prohibited substances – to Schedule 8 – controlled substances.
2. Three Canadians With Mental Health Conditions Receive Legal Access to Psilocybin Mushrooms
Three Canadians struggling with mental health conditions have received exemptions to the Controlled Drugs and Substances Act from the federal Minister of Health Jean-Yves Duclos. The Section 56 exemptions, granted last Monday, allow the individuals to legally undergo psilocybin-assisted psychotherapy. The patients had waited up to 283 days for a response.
According to TheraPsil, these exemptions show a shift in the criteria the minister is using to approve patients. Since his appointment in October, Duclos had previously only granted exemptions to patients who are in palliative care or suffering from a terminal diagnosis.
In addition to securing exemptions for prospective patients, the organization also advocates for exemptions for healthcare professionals for training purposes. In December 2020, following six months of campaigning by TheraPsil, former Health Minister Patty Hajdu granted exemptions to 19 healthcare professionals , including physicians, psychologists, nurses and counsellors.
1. New York Lawmaker Files Bill To Legalize Medical Psilocybin Treatments, With Focus On First Responders And Veterans
On Monday, a New York lawmaker introduced a bill to legalize psilocybin mushrooms for medical purposes and establish facilities where the psychedelic could be grown and administered to patients.
Establishing a widespread route to provide New Yorker's with this medical treatment would be a monumental step in providing mental health care to improve lives.

State Assemblyman, Pat Burke (Memo)
Assemblyman Pat Burke (D) filed the legislation, which would create a system in New York that's similar to the psilocybin program that was legalized via a ballot initiative in Oregon last year.
The bill lists a series of medical maladies that could qualify a patient to access psilocybin—such as cancer, multiple sclerosis, PTSD, autism and Parkinson's disease—but it also states that it could be recommended for "any other condition" certified by a practitioner. Therapists would need to take a two-hour training course provided by the Department of Health in order to certify patients for the psychedelic therapy.