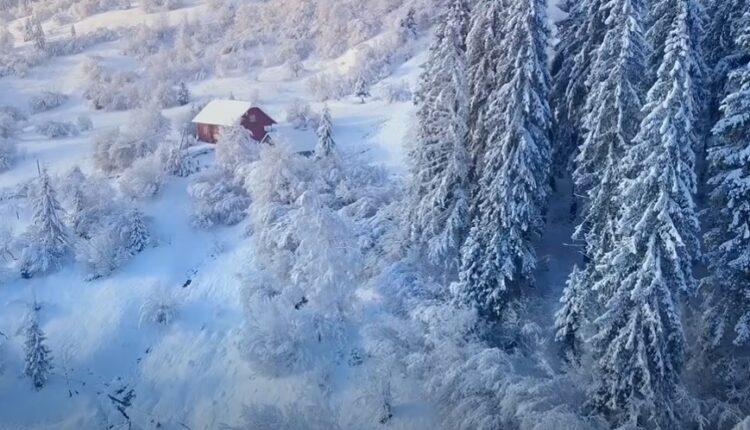 TDR's Top 5 Psychedelic Developments For The Week Of January 23
Welcome to TDR's review of the Top 5 Psychedelic Developments for the week of January 23. Aside from presenting a synopsis of events, we provide market commentary to summarize the week that was for publicly-listed companies.
5. Irwin Naturals Signs Letter of Intent To Acquire Braxia Scientific
Braxia Scientific Corp. (CSE: BRAX) (OTC: BRAXF) has entered into a non-binding amended and restated letter of intent (LOI) for a business combination with Irwin Naturals Inc. The LOI sets forth the material terms and conditions upon which Irwin will acquire all of the issued and outstanding common shares of Braxia.
Under the terms of the LOI, Irwin is prepared to offer a purchase price per Braxia Share based upon a valuation of the outstanding Braxia Shares of US$30,000,000 and a deemed value per subordinate voting share and/or proportionate voting share of Irwin equal to the greater of US$3.00 and the volume weighted average trading price of Irwin Shares on the Canadian Securities Exchange for the 20 trading days immediately prior to the execution of the Arrangement Agreement. The purchase price would be payable on closing of the Proposed Transaction by the issuance of Consideration Shares to each holder of Braxia Shares.
4. Mexican Senator To File Psychedelics Legalization Bill, With U.S. Congressman Backing International Reform Push
A U.S. Department of Veterans Affairs (VA) official says the agency is keeping a "very close eye" on psychedelics research and policy amid the growing reform movement, and that includes exploring issuing new guidance to ensure that veterans are protected from losing their federal benefits over the use of substances like psilocybin.
Ilse Wiechers, deputy executive director of VA's Office of Mental Health and Suicide Prevention, provided insights into the department's thinking on psychedelics during a webinar hosted by the RAND Corporation on Thursday. An Oregon regulator and veterans advocate also joined the conversation.
VA has been "working together on thoughtful plans around how to move things forward in terms of both our policy and ongoing research" on psychedelics, Wiechers said, adding that officials are "having meetings with stakeholders, both internal and external, including some of the agencies that are funding psychedelic research at this time."
__________
Small Pharma Phase 2a Readout On SPL026 (DMT) For MDD Obliterates Placebo On MADRS Scale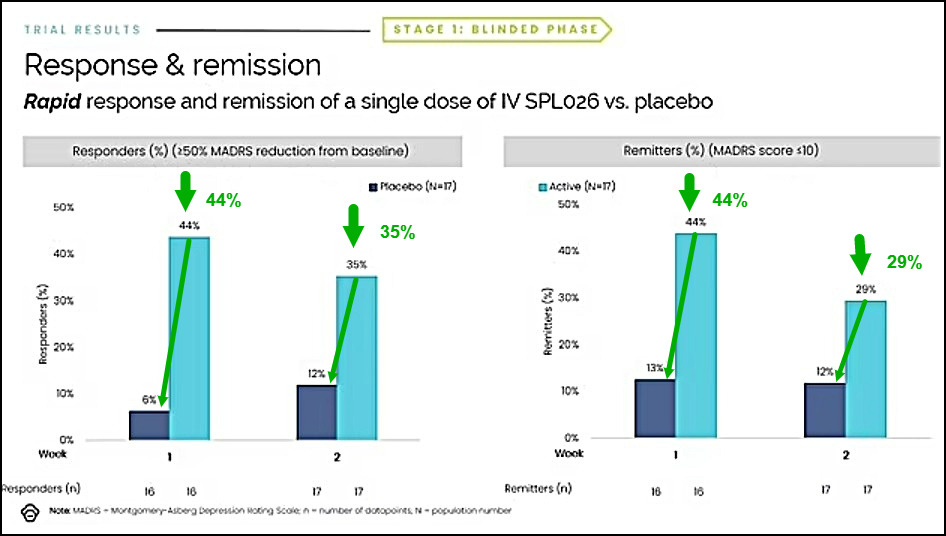 __________
3. Psychedelic Stocks Rise And Outperform Biopharma Peers
The psychedelic sector fell slightly this week, as reflected by the Advisorshares Psychedelics ETF (PSIL)↓1.35%. The performance contrasted peer biopharma indices like the Nasdaq Junior Biotechnology Index↑3.26% and Nasdaq Biotechnology Ishares ETF↑1.29%, which both finished in positive territory. The NASDAQ 100 ↑4.66%and S&P 500 ↑2.39%rose again, as risk-on sentiment prevailed despite a mixed earnings picture and revenue misses from Big Tech giants Microsoft and Intel.
Here's how the Health Care (Biotechnology) sector performed:
Notable Gainers
In the news…
Awakn Life Sciences has initiated an investigative study to establish the dissociative effect of a proprietary and patent pending formulation of (S)-ketamine and optimized route of administration to support commercialization in due course.
British taxpayers have become shareholders in a further 53 companies backed by a government rescue funding scheme, including a company that makes carbon negative period products, a firm producing meat cultivated directly from cells without the use of animals, and a "holistic" whisky distiller.
Clearmind Medicine announced that Professor Joseph Tam, D.M.D., Ph.D., who led the pre-clinical trial for its drug candidate MEAI for treating obesity, presented the latest results at Isranalytica 2023 .
Cybin Inc. will host a virtual R&D Day on Tuesday, February 28, 2023, from 10:00 a.m. ET to 11:30 a.m. ET.
Diamond Therapeutics has received Health Canada approval to begin a Phase 2 clinical trial evaluating the safety, tolerability and efficacy of repeat low-doses of psilocybin for the treatment of generalized anxiety disorder. The approval comes by way of a No Objection Letter from Health Canada.
History…
Lawmakers in Massachusetts and New York have filed bills to broadly decriminalize currently illicit drugs in the interest of treating substance misuse as a public health, rather than criminal justice, matter.
Lobe Sciences Ltd. has signed an Investigator Initiated Research Agreement with Lauren R. Natbony, MD, FAHS, Founder and Medical Director of Integrative Headache Medicine of New York, to study the tolerability and efficacy of our proprietary psilocin compound L-130, in patients suffering from Cluster Headaches.
Lobe Sciences announced its Board of Directors voted to receive shares in Lobe in lieu of the traditional cash renumeration.
Meme Of The Week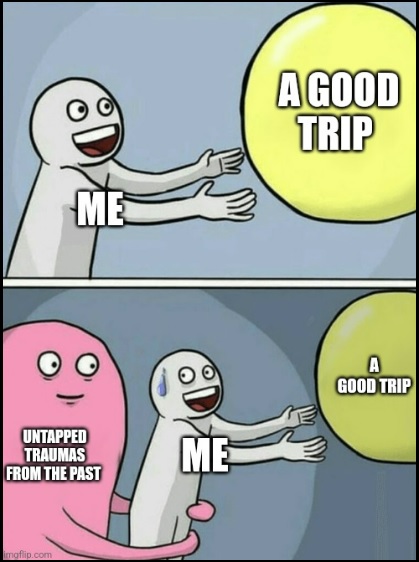 Mind Cure Health announced its financial results for the three and six months ended November 30, 2022. 
Missouri Rep. Tony Lovasco proposed an out-of-the-box solution to address the mental health crisis in Missouri. House Bill 869 would legalize the use of the psychedelic compound psilocybin. Which occurs naturally in more than 200 species of fungi and is the "magic" in magic mushrooms.
Numinus Wellness makes a play to link psychedelics and mental health as it looks to bring its therapy into the mainstream.
PanGenomic Health announced its subsidiary, MUJN Diagnostics Inc. has signed a non-binding memorandum of understanding for a diagnostic testing joint venture with Psy Integrated Health Inc., a Vancouver-based management services organization DBA Empower Health Wellness Centre.
People Science, a Los Angeles, CA-based direct-to-consumer scientific research company providing a scaled research and development (R&D) platform for alternative medicines, raised $5.3 million in Second Seed funding.
Pink Floyd's Syd Barrett trips on mushrooms for the very first time in this historic student film from 1966.
Red Light Holland provided an update further to its press release dated June 20, 2022, whereby the Company had acquired 100 acres of farmland located in the Township of Cavan-Monaghan in Peterborough, Ontario for $1.85 million paid in cash.
Small Pharma published its financial results for the three and nine months ended November 30, 2022. Cash on hand as of November 30, 2022 was $22.7 million. 
U.S. Department of Veterans Affairs official says the agency is keeping a "very close eye" on psychedelics research and policy amid the growing reform movement, and that includes exploring issuing new guidance to ensure that veterans are protected from losing their federal benefits over the use of substances like psilocybin.
Virginia senators have approved a bill in committee to establish a statewide psilocybin advisory board and move the psychedelic to a lower schedule under state statute.
Washington State Legislature is considering legalizing psilocybin, the psychedelic drug found in magic mushrooms. State Sen. Jesse Salomon (D-Shoreline) is the bill's main sponsor. 
Within Health, an Austin, TX-based psychedelic medical clinic, raised $1.1M in funding. The round was led by TLG Interests, with participation from Tareytown Ventures and angel investors.
2. MAPS Executive Director Predicts MDMA Assisted Therapy Will Be Approved "Sometime Around April-May 2024
Speculation surrounding when MDMA assisted therapy received its newest high-profile prediction to date. Multidisciplinary Association for Psychedelic Studies (MAPS) Founder and Executive Director, Rick Doblin, weigh-in on the matter just days after his organization's latest Phase 3 trial success.
In a recent interview with Fox Business Live, Doblin prognosticated that MDMA assisted therapy will "quite likely that FDA will indeed approve MDMA assisted therapy for PTSD, we think, sometime around April-May 2024."
The defacto figurehead for the psychedelic industry cited MAPS successful outcome of its MAPP2 study—the second late-stage clinical trial of MDMA assisted therapy conducted by MAPS—which achieved confirmatory results for the treatment posttraumatic stress disorder (PTSD) as cause for the FDA to move forward.
1. Small Pharma Reports Positive Top-line Results from Phase IIa Trial of SPL026 in Major Depressive Disorder
Small Pharma Inc. (CVE: DMT)(OTCMKTS: DMTTF) announced that SPL026, intravenous N,N-Dimethyltryptamine (DMT), with supportive therapy for the treatment of Major Depressive Disorder (MDD) met the primary endpoint in its Phase IIa clinical trial, demonstrating a statistically significant and clinically relevant reduction in depressive symptoms at two-weeks post-dose, as compared to placebo.
The Phase IIa study met the primary endpoint demonstrating a statistically significant and clinically relevant reduction in depressive symptoms two-weeks following a dose of SPL026 with supportive therapy, compared to placebo, demonstrating a -7.4 point difference in MADRS (p=0.02). Analysis of key secondary endpoints demonstrated a rapid onset of antidepressant effect one-week post-dose, with a statistically significant difference in MADRS score between the active and placebo groups of -10.8 (p=0.002).
Additional coverage in UK's The Daily Mail