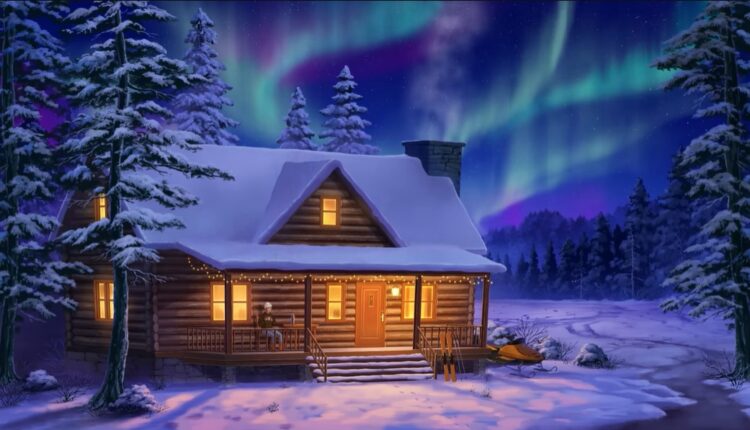 TDR's Top 5 Psychedelic Developments For The Week Of January 9
Welcome to TDR's review of the Top 5 Psychedelic Developments for the week of January 9. Aside from presenting a synopsis of events, we provide market commentary to summarize the week that was for publicly-listed companies.
5. First Patient Dosed In Small Pharma's Phase I Study Exploring Intramuscular Administration Of SPL026
Small Pharma Inc. (CVE: DMT)(OTCMKTS: DMTTF) confirms that the first patient has been dosed in its Phase I study comparing the profiles of intramuscular and intravenous, the Company's proprietary formulation of N, N-dimethyltryptamine (DMT).
The goal of the study, which is being conducted at Hammersmith Medicines Research Ltd. in the United Kingdom, is to compare the safety, tolerability, pharmacokinetics and pharmacodynamics of SPL026 delivered via IM versus IV administration, in up to 14 healthy volunteers.
4. Illinois State Rep Pushes To Legalize Magic Mushrooms
In Illinois, state government just began a new legislative session and legislators are letting their constituents know what their elected representatives plan on making a priority in Springfield this year.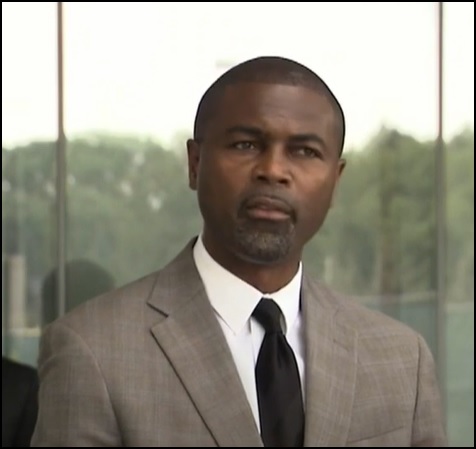 For one Illinois legislator, State Rep. La Shawn Ford, D-Chicago, a priority will be discussing the potential legalization of what are commonly referred to as "magic mushrooms," and remove criminal penalties for psilocybin, the psychoactive substance found in certain "psychedelic" mushrooms.
Ford says it's not a move to give Illinoisans another item to add to their parties after marijuana was legalized back in 2020. It's to help those who, Ford says, deserve more tools to deal with mental health issues.
__________
atai Life Sciences Investor Christian Angermayer Addresses Recent Trial Results And Pipeline Outlook
__________
3. Biotech Stocks Jump As Market Rallies On Easing Inflation Numbers
The psychedelic sector rose sharply this past week, as reflected by the Horizon Psychedelic Stock Index (PSYK) ETF ↑6.04%. This was inline with a positive move in biopharma stocks in general, as market both the Nasdaq Junior Biotechnology Index ↑6.06% and Nasdaq Biotechnology Ishares ETF ↑2.32% jumped as well. The NASDAQ 100 ↑4.33%and S&P 500 ↑2.56% had its second strong week to begin 2023, with headline CPI falling 0.1% in December from November, while core CPI, which strips out food and energy, rose 0.3%.
Here's how the Health Care (Biotechnology) sector performed:
Notable Gainers
In the news…
Alberta: Regulations the province insists are meant to put the province at the forefront of psychedelic therapy are actually restricting access to such treatment, say some clinic operators.
Braxia Scientific has signed a Letter of Intent entering into a partnership with Irwin Naturals Inc. to launch Clinical Research Services across Irwin's growing U.S. based network of clinics, Emergence.
Bright Minds Biosciences announced that Dr. Doug Williamson has resigned from its Board of Directors. Dr. Williamson has accepted a new full-time role that precludes his participation on the Bright Minds Board.
Canberra's drug testing service has been extended to August 2023 following an evaluation. The CanTEST Health and Drug Checking Service provides chemical analysis of drugs, as well as drop-in nurse consultations, and was opened in July 2022 as a six-month pilot.
Chillum Mushrooms and Hemp dispensary, the first in the United States to sell "magic mushrooms," has halted sales of their fungal products after the Florida Dept. of Agriculture expressed concerns over safety.
Core One Labs has acquired GMP Drug Inc., an arms-length privately held company that operates through a Good Manufacturing Practices (GMP) facility owned by a third-party located in Ontario, Canada.
Cybin Inc. has selected Generalized Anxiety Disorder with or without major depressive disorder as the target indication for its proprietary deuterated N, N-dimethyltryptamine (DMT) molecule, CYB004.
Davos, Switzerland: Psychedelics will lead the conversation inside the Davos House of Health for a second year in a row this January. The event is running parallel to the World Economic Forum. This year's opening session, titled "Wisdom Health: consciousness leadership" will discuss how this company aims to transform, inspire and expand the awareness of psychedelics
E.U. lacks action plan on mental health, experts say. Experts and politicians called for an EU-wide action plan on mental health and advancement of the European Commission's strategy on mental health, expected to be delivered in 2023.
Field Trip Health & Wellness launched Field Trip Online Therapy, a unique approach to psychotherapy that leverages contemporary talk therapy, integrative wellness tools and insights derived from being one of the largest global providers of psychedelic-assisted therapies.
FSD Pharma Board of Directors has authorized the repurchase under a normal course issuer bid of up to 1,925,210 of its Subordinate Class B Voting Shares from time to time over the next 12 months at prevailing market prices in order to allow the company to use its excess cash reserves to strategically return value to shareholders.
Kaya Group, the first medicinal Ganja herb house in the Caribbean and holistic, wellness-focused ecosystem, announced its Kaya Extracts subsidiary plans to enter the legal psilocybin market in Jamaica.
Lawmakers in nearly a dozen states are already pursuing psychedelics reform legislation for the 2023 session, with proposals ranging from legalizing psilocybin for therapeutic use to decriminalizing natural plants and fungi across the board.
Meme Of The Week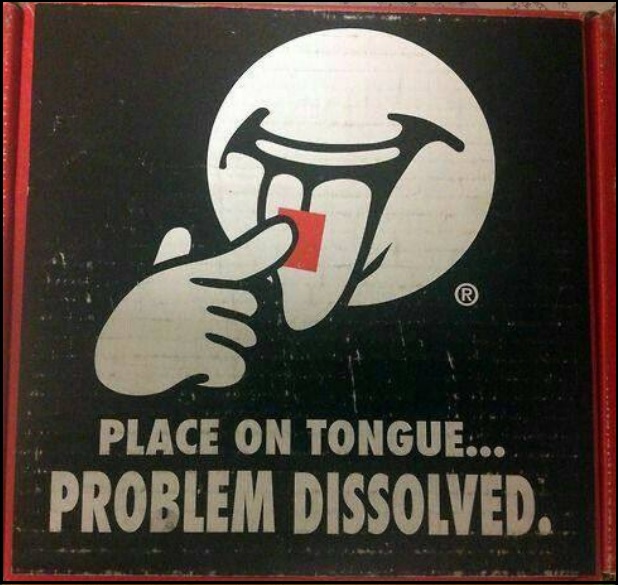 Microdosing of psilocybin reduces compulsive actions and increase thalamic connections.
PharmaTher Holdings provided an update for its clinical development programs and milestones for 2023 with KETARX (racemic ketamine) as a potential treatment for mental health, neurological and pain disorders.
PsyBio Therapeutics announced the addition of life sciences veteran Ian Wisenberg to the company's board of directors and as an independent member of the company's audit committee.
PsyBio Therapeutics announced that the company has completed the second tranche of its previously announced non-brokered private placement offering of units of the company consisting of 5,533,785 units at a price of C$0.05 per unit for aggregate gross proceeds of C$276,689.
Psyence Group and Newcourt Acquisition Corp., a special purpose acquisition company (SPAC) formed for the purpose of acquiring or merging with one or more businesses announced that Newcourt has entered into a definitive business combination agreement on January 9, 2023 with Psyence Biomed Corp.
Prince Harry, Duke of Sussex
Red Light Holland has retained psychedelic consultants, Cannabis License Experts Inc., to assist the company with an application for a Controlled Drugs and Substances Dealer's Licence, which will be utilized for the purposes of psilocybin production, research and development at the company's mushroom production facility in New Brunswick, Canada.
Reunion Neuroscience announced that the Company has completed the interim data analysis for its Phase 1 clinical trial with lead asset RE104, a unique 4-OH-DiPT prodrug.
Revive Therapeutics has completed the closing of its previously announced private placement by issuing a total of 28,676,064 units at a price of $0.15 per Unit, for gross proceeds of $4,301,409.
Silo Wellness has requested county approval for an Oregon psilocybin service center and psychedelic mushroom cultivation facility near the city of Portland. Land Use Compatibility Statement (LUCS) forms were filed with the county planning department.
Utah Mushroom Therapy has launched a petition to "strongly encourage Utah legislators to pass a bipartisan bill that allows the legal use of psilocybin for clinical and academic purposes, and includes protection for individuals practicing under the Religious Freedom Restoration Act."
Virginia legislators have recently introduced a bill allowing psilocybin to be used for medicinal purposes and reducing penalties related to its possession.
Washington state Senate Bill 5263 introduced—Concerning access to psilocybin services by individuals 21 years of age and older.
2. Washington Lawmakers File New Psilocybin Legalization Bill For 2023
Bipartisan Washington State senators have unveiled a revised bill to legalize psilocybin services for adults. The Psilocybin Services Wellness and Opportunity Act was filed by Sen. Jesse Salomon (D) on Wednesday, with 20 cosponsors. It seeks to legalize and regulate the psychedelic for adults 21 and older.
An earlier version was introduced early last year with far fewer cosponsors, and while it received a committee hearing, it did not ultimately advance toward enactment.
The new bill says that it's the intent of the legislature to "facilitate the establishment of safe, legal, and affordable psilocybin service centers to provide citizens of Washington who are at least 21 years of age with opportunities for supported psilocybin experiences for wellness and personal growth."
1. New York Governor Signs Bill To Mandate State Legalization Of Schedule I Drugs Like Psilocybin And MDMA If Federal Law Changes
The governor of New York recently signed legislation mandating that the state immediately reschedule or deschedule Schedule I drugs like MDMA and psilocybin if they're reclassified under federal law.
The companion Assembly and Senate bills, signed by Gov. Kathy Hochul (D) late last month, are meant to "provide for parity between the New York State schedule and the federal schedule when certain drugs are approved for medical treatment," a memo from the sponsors says.
Assembly member Donna Lupardo (D) and Sen. Gustavo Rivera (D) sponsored the identical proposals in their respective chambers, carrying them through the committee process and to the floor with unanimous support. Hochul's action was first noted by Lucid News this week.