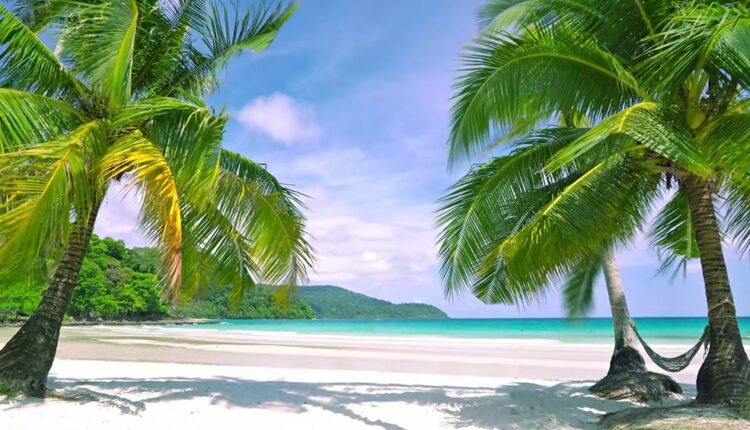 TDR's Top 5 Psychedelic Developments For The Week Of July 17
Welcome to TDR's review of the Top 5 Psychedelic Developments for the week of July 17. Aside from presenting a synopsis of events, we provide market commentary to summarize the week that was for publicly-listed companies.
5. Filament Health Uplisting To NASDAQ In A $210M SPAC Deal
Canadian clinical-stage natural psychedelics company Filament Health FLHLF has entered into a definitive agreement with Jupiter Acquisition Corp. JAQC, a Special Purpose Acquisition Company (SPAC) for the creation of a new public company representing the combined business to be listed on the NASDAQ.
Expected to close in the fourth quarter of 2023, the new business combination ascribes Filament $176 million in pre-money equity and will give holders of outstanding shares $0.85 per share of the new company.
The newly formed company reflects a pro-forma valuation of approximately $210 million. Consideration will be 100% in the form of shares, and the proposed business combination is expected to provide at least $5 million in net proceeds. Filament shareholders and other parties will have the right to receive additional shares of the new company based on post-closing stock performance.
4. Bright Minds Biosciences Announces Positive Topline Data for its First-in-Human Phase 1 Study of Lead Compound, BMB-101
Bright Minds Biosciences announced the successful completion of its three-part Phase 1 study of BMB-101. The study, conducted in Adelaide, Australia, by CMAX Clinical Research, a clinical trial center specializing in a range of early-phase trials and first-in-human studies, evaluated the safety, tolerability, pharmacokinetic (PK), and food effect in healthy volunteers.
BMB-101 is a highly selective and potent 5-HT2C agonist being developed for the treatment of refractory epilepsiesand other indications, such as psychosis, addiction, and impulse control disorders. BMB-101 demonstrated an excellent safety and tolerability profile. 5-HT2C target engagement was demonstrated by transient, dose-dependent increases in prolactin. BMB-101 exhibited predictable plasma pharmacokinetics with relatively small inter-individual variability.
The current formulation allows for twice-a-day oral dosing, andwith further formulation development, there may be potential for once-a-day dosing.
___________
Numinus CEO on Q3 2023 Financial Results And MDMA-Assisted Therapy Prospects
___________
3. Psychedelic Stock Edge Lower On Quiet Week Of Trade
The psychedelic sector registered it second consecutive lower week, as reflected by the Advisorshares Psychedelics ETF (PSIL) ↓1.97%. And for the second straight week, the performance lagged biopharma peers indices such as the Nasdaq Junior Biotechnology Index ↑1.37% and Nasdaq Biotechnology Ishares ETF↑2.51% which both rose moderately. The NASDAQ 100 ↓0.89% and S&P 500 ↑0.60%finished mixed on the back of a bifurcated earnings picture in technology shares.
Here's how the Health Care (Biotechnology) sector performed:

In the news…
1,000 participants from around the world have now enrolled in Cybin's EMBARK Open Access program…
California Secretary of State Shirley Weber announced that a new initiative to legalize psilocybin mushrooms, known as magic mushrooms, has started to collect signatures.
Core One Labs announced that its wholly-owned subsidiary, GMP Drug Inc., has entered into a non-binding letter of intent with Zollaris Laboratories Corporation, an arms-length party, in pursuit of a potential transaction involving the sale by GMP Drug of psychedelic compounds.
Cybin Inc. commends Kernel, a leader in non-invasive neuroimaging, on their publication titled "Measuring acute effects of subanesthetic ketamine on cerebrovascular hemodynamics in humans using TD-fNIRS" in the journal Scientific Reports from the Nature Portfolio of Journals.
Federal Reserve Treasury Secretary Janet Yellen consumed psychedelic mushrooms on China trip…
Filament Health announced that it intends to complete, subject to regulatory approval, a non-brokered private placement for gross proceeds of up to C$2,000,000. The Offering will be led by Negev Capital, a psychedelic medical intervention investment fund.
Green Sky Creations and portfolio company of IntuitiveX, announced that the U.S. Patent and Trademark Office (USPTO) issued U.S. patent 11,548,703 entitled "Cannabinoid and alkaloid beverage containers, and associated devices, systems, and methods". This patent is the first in a series of multiple psychoactive and cannabinoid related assets which have issued and will continue issuing.
Illinois Psychedelic Society, an organization of advocates for the ethical and safe consumption of psychedelics, held its second mixer of the year.
Kentucky announced that it may allocate $42 million of its opioid settlement money to research and develop ibogaine as a pharmaceutical addiction treatment to help fight the opioid epidemic.
KY commission hears from experts on promise of psychedelic to treat opioid addiction.
Ketamine: Clinical trial participants in study who had treatment-resistant depression received injections of racemic ketamine or a placebo twice a week over a month. Approximately one in five participants achieved total remission of their symptoms with ketamine, while almost a third saw their symptoms improve by at least 50%.
Meme Of The Week (Drugs Expressed As Shapes)
MindBio Therapeutics have started pre-screening for participant entry into Phase 2 LSD-Microdosing clinical trials. The clinical trials are a world first with approvals for take home use of MindBio's LSD-Microdosing treatment.
Minneapolis mayor Jacob Frey issued an executive order on Friday instructing the city's police officers to, in essence, look the other way when it comes to the purchase and use of certain illegal psychedelic drugs.
Mydecine Innovations Group announced that John Ross, the company's current Chief Financial Officer has been appointed as Corporate Secretary, effective immediately.
Oncologists should "stop prevaricating and explore the use of psilocybin … and other psychedelics to ease the often overwhelming distress faced by women with late-stage gynecological cancersopens in a new tab or window," a panel of experts urged in an editorialopens in a new tab or window in the International Journal of Gynecological Cancer.
Petition on psychedelics access (e4334): We, the undersigned, compassionate Canadians, call upon the Government of Canada to allow Canadians to have timely unrestricted access to therapeutic psilocybin in any form as needed to alleviate their suffering via Section 56 exemptions.
PharmaDrug Inc. has reached an agreement with PharmaTher Inc., a wholly-owned subsidiary of PharmaTher Holdings Ltd., pursuant to which PharmaTher will subscribe for 144,117,647 common shares of PharmaDrug's subsidiary Sairiyo Therapeutics Inc. for $300,000. Following the issuance, PharmaTher will become a 49% shareholder of Sairiyo.
PharmAla Biotech Holdings has received written guidance from the UK's Medicines and Healthcare Products Regulatory Agency. The guidance constitutes, in part, advice that ALA-002 does not require further preclinical data in order for clinical trials to proceed.
PharmaTher Holdings has successfully completed a research study evaluating PharmaPatch, a proprietary microneedle patch, in delivering N,N-dimethyltryptamine (DMT). The research study was conducted with Terasaki Institute for Biomedical Innovation.
PsyBio Therapeutics has received government sanctioned, formal written approval to manufacture PsyBio's proprietary biosynthetic tryptamines.
Psychedelics on CNBC…
Psilocybin sessions have begun in Oregon, DC-based PAC New Approach enters Massachusetts, and a tangle of patent claims.
Sonoran Desert Toad, with glands secreting a venom rich in the hallucinogens 5-MeO-DMT and bufotenin, is invading Arizona now that monsoon conditions have kicked in for the late summer.
2. Sales Of Johnson & Johnson Esketamine Drug Spravato Rise Nearly 100% Year Over Year
Whether consumers have started coming around to the idea of clinical treatments or just a general acceptance towards quasi-psychedelic treatments in general, Spravato sales are booming. While JNJ did not provide specific commentary on this dynamic, the metrics speak for themselves.
In the Unites States and worldwide, year-over-year Spravato revenues grew 93.2% an 98.5%, respectively. Sales have comparatively accelerated over the past quarter, with the drug's Q2 2023 year-over-year growth rate above that of the previous six-month reporting period (93.1% worldwide sales growth).
Overall, Spravato growth was by far the strongest in Johnson & Johnson's Neuroscience portfolio, easily topping CONCERTA (Methylphenidate) growth on a worldwide basis (28.6%).
1. Numinus Wellness Inc. Reports Q3 2023 Results
Numinus Wellness (TSX: NUMI) (OTCQX: NUMIF) announced its financial results for the three months ended May 31, 2023. Revenues grew 12.6% from the prior quarter to $6.0 million in Q3 2023, due mostly to growth in client appointments and strong performance by Cedar Clinical Research (CCR). Compared to the same quarter last year, revenues grew 713.3%. Third quarter highlights include:
__________
The average number of appointments per operating day increased by 2.7% (Q3 2023: 331.1 average appointments per day; Q2 2023: 322.5 average appointments per day)
8.8% of appointments during Q3 2023 were made by new clients
16.3% of appointments during Q3 2023 were KAT or Ketamine/Spravato medicine related
6.3% of appointments during Q3 2023 were for TMS services
At the end of Q3 2023, Numinus had 130 practitioners (Q2 2023: 133) providing client treatments through its wellness clinics and virtual services
__________
During the fiscal third quarter, Numinus undertook several initiatives to best prepare the company for the future expected approval of MDMA-assisted therapy. First, to facilitate rapid clinic expansion, on April 11, 2023 , the company launched its new Numinus Network wellness clinic licensing platform – a model that provides independent practitioners with the opportunity to own and operate a Numinus branded full-service clinic.