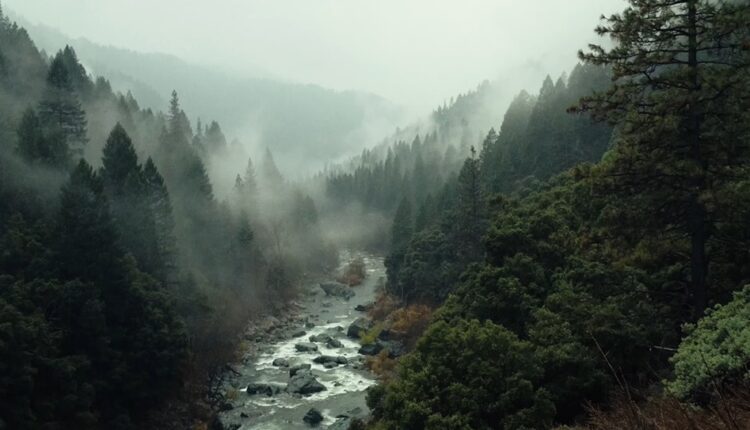 TDR's Top 5 Psychedelic Developments For The Week Of July 31
Welcome to TDR's review of the Top 5 Psychedelic Developments for the week of July 31. Aside from presenting a synopsis of events, we provide market commentary to summarize the week that was for publicly-listed companies.
5. Red Light Holland: Substantial Revenue Increase And Streamlined Operational Performance in Fiscal 2023
Red Light Holland Corp. (CSE: TRIP) (FSE: 4YX) (OTCQB: TRUFF), the functional mushroom company with a psychedelic twist, reported audited annual financial statements for fiscal 2023. It was record year of growth—including 5-digit percentage growth in certain divisions.
For the year, Red Light Holland produced record revenue of $3.95 million, which was an 69.8% increase over the $2.33 million generated in 2022. The rise in 'wholesale mushroom sales' was by far the greatest contributor to this gain, growing an astounding 10,998% year-over-year, while 'mushroom grow kit sales' increased 218.86%, in part to the acquisition of Minichamp. Core 'wholesale product sales' remained stable, with a small increase in fiscal 2023 revenues.
4. Colorado Governor Says Marijuana And Psychedelics Legalization Has Been 'Very Good' For His State
Colorado Gov. Jared Polis (D) says that his state's moves to legalize marijuana and psychedelics have resulted in a "very good" experience—and he believes that adults broadly should have the right to make decisions for themselves about using drugs.
In an interview that was published on Tuesday, John Stossel asked the Democratic governor about various policy positions he holds that happen to align with libertarian principles, including his stance on drug policy issues.
"Yeah, it has been very good," Polis said of the state-level legalization of marijuana in 2012 and psychedelics last year. "We put a lot of the corner drug dealers out of business. It's created jobs [and] tax revenue, and it's led to a safer product."
__________
Zappy Zapolin On Psychedelic Industry Growth
__________
3. Psychedelic Stocks Fall In Line With Broader Market Declines
The psychedelic sector notched its fourth consecutive losing week, as reflected by the Advisorshares Psychedelics ETF (PSIL) ↓3.57%. Not unlike last week, performance was inline with biopharma peers indices such as the Nasdaq Junior Biotechnology Index ↓3.04% and Nasdaq Biotechnology Ishares ETF↓1.93%. It was also inline with both the NASDAQ 100 ↓3.06% and S&P 500 ↓2.36%, which lower despite strong earnings in Tech.
Here's how the Health Care (Biotechnology) sector performed:

In the news…
Awakn Life Sciences announced the sale of its clinics businesses in Norway, comprising of Awakn Clinics Oslo and Awakn Clinics Trondheim. The clinics have been purchased in a management buyout.
COMPASS Pathways reported its financial results for the second quarter 2023 and gave an update on recent progress across its business. Highlights included:
Core One Labs announced that Awakened Biosciences Inc., Core One's wholly-owned subsidiary, has filed a patent application titled "Isolation and Purification of Psilocybin via Formation of Salts with Strong Organic Acids" with the United States Patent and Trademark Office (USPTO)
Cybin Inc. has launched an overnight marketed public offering of units of the company at a price per Unit and for aggregate gross proceeds to be determined in the context of the market.
Cybin Inc. announced the pricing of its previously announced overnight marketed public offering of an aggregate of 24,264,706 units of the company at a price of US$0.34 per Unit for aggregate gross proceeds of US$8,250,000.
Cybin Inc. has closed its previously announced overnight marketed public offering. In connection with the Offering, the Company issued an aggregate of 24,264,706 Units of the company at a price of US$0.34 per Unit for aggregate gross proceeds of US$8,250,000.
Disney: 28 year-old woman who was undergoing ketamine therapy treatment says that Disney hallucinations disrupted her treatment and ruined the experience.
Hockey legend Mark Messier revealed how a psychedelic mushrooms experience in Barbados molded his legendary NHL career.
Kaya Group and Silo Wellness have joined forces to introduce a unique range of psychedelic wellness experiences and retreats in the beautiful island of Jamaica.
Lucy Scientific Discovery (NASDAQ:LSDI) lock-up period will expire on Tuesday, August 8th. Lucy Scientific Discovery had issued 1,875,000 shares in its initial public offering on February 9th. The total size of the offering was $7,500,000 based on an initial share price of $4.00.
Macleans: Black-market psilocybin gave me a new lease on life.
Massachusetts for Mental Health Options, officially filed with the attorney general's office Wednesday morning. The proposed law would create a commission to regulate the use of plant-based psychedelic substances like psilocybin mushrooms.
Meme Of The Week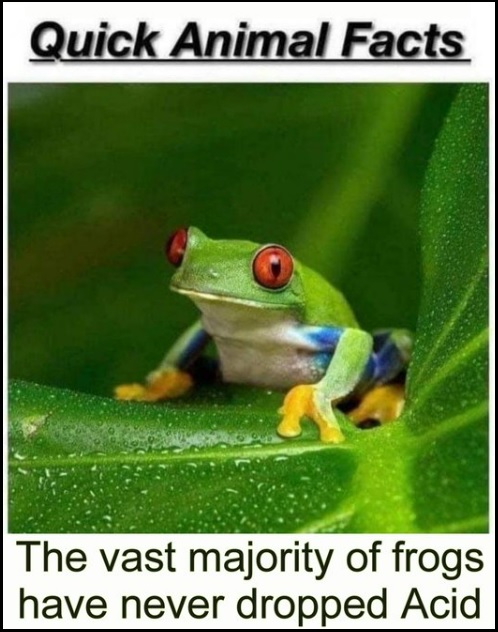 Mind Medicine reported its financial results for the quarter ended June 30, 2023.
Optimi Health announced the successful completion of its proprietary natural psilocybin extraction process under GMP.
Panacea Life Sciences Holdings announced it has entered into a Letter of Intent with Melodial Global Health (formerly Creso Pharma) to acquire Sierra Sage Herbs, maker of the best-selling Geen Goo, Southern Butter and Good Goo natural products and Halucenex, a company researching novel psychedelic compounds.
Post Malone just dropped his fifth studio album, Austin, and is currently embarking on his If Y'all Weren't Here, I'd Be Crying Tour. He recently spoke with Apple Music's Zane Lowe about balancing his life as a father and a touring musician, as well as his past experience with psychedelic mushrooms.
Pro-psychedelics California Senator, Scott Weiner…
Psyence Group and Newcourt Acquisition Corp. (Nasdaq: NCAC), a special purpose acquisition company (SPAC) announced the entry into an amended and restated business combination agreement, which supersedes the Business Combination Agreement announced on January 9, 2023.
SciSparc Ltd. announced that as part of its ongoing collaboration with Clearmind Medicine Inc., a patent application for the treatment of dyskinesia was filed by Clearmind, a biotechnology company focused on discovery and development of novel psychedelic-derived therapeutics to solve major undertreated health problems.
Study, published in Neuroscience & Behavioral Review and aggregated by Psychedelic Spotlight, sought to broaden our understanding of how "psychedelics activate parts of the Default Mode Network," which counters previous research indicating that psychedelics have the opposite effect.
Red Light Holland has completed the process of filing its audited annual financial statements and management discussion & analysis for the financial years ended March 31, 2023 and 2022.
Red Light Holland announced successful updates regarding its manufacturing plans to create homogenized natural psilocybin microdosing capsules.
Tryp Therapeutics announced the appointment of Australia-based Jason Carroll as the company's new Chief Executive Officer, beginning October 1, 2023.
Tryp Therapeutics, announced with deep regret the passing of Mr. David Tousley, Director of Tryp and Chair of Tryp's Audit Committee. Dave was a highly experienced director who provided the Board with consistent, sage advice.
UK's MHRA has approved a first-of-its-kind trial to test a novel psilocin-based drug, MSP-1014, for major depressive disorder. The trial, developed by Mindset Pharma, will combine dosages of the new drug with specialist therapy.
'We're in the shakeout stage': The psychedelics boom in healthcare has lost its buzz as some companies struggle to make payroll.
2. Cybin Initiates Dosing of Final Cohort of its Phase 2 Trial of CYB003 in Major Depressive Disorder
Cybin Inc. has initiated dosing in Cohort 6, the final cohort of its Phase 2 study evaluating CYB003, an investigational deuterated analog of psilocybin for the potential treatment of major depressive disorder (MDD).
The first five cohorts, which dosed 1mg, 3mg, 8mg, 10mg, and 12mg of CYB003, have completed dosing with no serious adverse events and no subject discontinuations due to adverse events. All adverse events reported in the cohorts completed to date were mild to moderate and resolved without the need for any clinical intervention. To date, no unexpected treatment emergent adverse events have been observed.
The Phase 1/2a trial is a randomized, double-blind, placebo-controlled study evaluating CYB003 in participants with moderate to severe MDD and in healthy volunteers. Healthy volunteers receive two administrations one week apart, and measures of psychedelic effect are assessed after each dose. Participants with MDD receive two administrations three weeks apart and response/remission are assessed three weeks after each dose. MDD participants in the trial that are currently being treated with antidepressants will be allowed to remain on their antidepressant medication.
1. Top Federal Health Officials Say Psychedelics' Schedule I Status Creates 'Hurdles' To Studying Them
Top federal health officials say that psychedelics have "promising" therapeutic potential—but research into them has been stymied by ongoing federal prohibition. They also argue that as the Food and Drug Administration (FDA) considers approving substances like psilocybin, it's important to look at issues such as accessibility, affordability, health care reimbursements and ethics.
In an opinion piece published in the Journal of the American Medical Association (JAMA) Psychiatry on Wednesday, National Institute on Drug Abuse (NIDA) Director Nora Volkow and National Institute of Mental Health (NIMH) Director Joshua Gordon discussed how interest in psychedelic medicines has risen rapidly as early studies have revealed evidence that they may effectively treat serious mental health conditions.