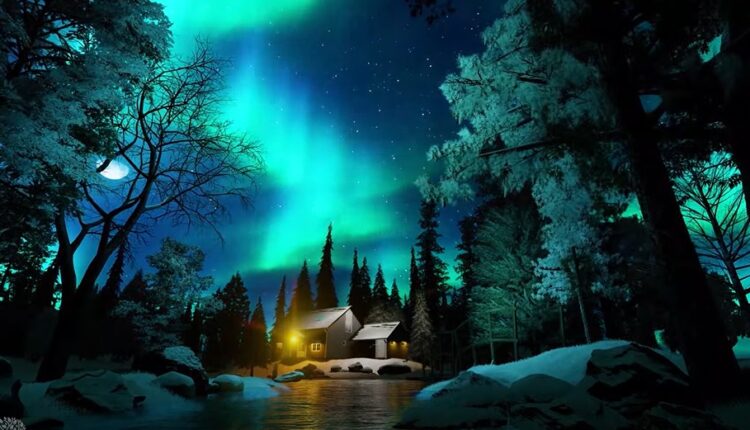 TDR's Top 5 Psychedelic Developments For The Week Of March 28
Welcome to TDR's review of the Top 5 Psychedelic developments for the week of March 28. Aside from presenting a synopsis of events, we provide market commentary to summarize the week that was for publicly-listed companies.
5. Machine Gun Kelly Details Life-Changing Psychedelic Trip With Megan Fox
Machine Gun Kelly has detailed the life-changing psychedelic trip that he underwent with Megan Fox. The rapper, born Colson Baker, revealed on Jimmy Kimmel Live that taking ayahuasca in Costa Rica alongside his fiancee was 'one of the most important things that happened to me in my life'. The musician recalled how he was one of 'about 20 people' to embark on the drug experience 'in the jungle'.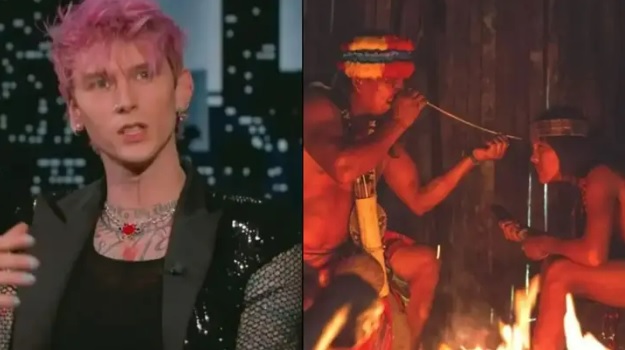 Although MGK had a seemingly amazing time on the drug, which is a blend of two plants, one of which contains dimethyltryptamine (DMT), Fox (Kelly's fiancee) had quite the opposite experience at the time.
4. Georgia Lawmakers Approve Bill To Create Psychedelic Study Committee
Georgia lawmakers on Tuesday advanced a bipartisan resolution that calls for the formation of a House study committee to investigate the therapeutic potential of psychedelics like psilocybin and make recommendations for reforms. The legislation, sponsored by House Appropriations Public Safety Subcommittee Chairman Bill Hitchens (R), was taken up by the House Defense And Veterans Affairs Committee and approved unanimously via a voice vote. That panel's chair, Rep. Heath Clark (R), is a cosponsor of the measure.
Clark, the panel's chairman, said that "everybody here would be in agreement that we are looking for opportunities to help serve veterans, and further their ability to be productive members after their service to this country."
The resolution starts with a section that discusses the need for effective treatments for major depressive disorder and post-traumatic stress disorder for military veterans.
__________
Stifel Initiates Coverage On Awakn Life Sciences WIth "Speculative Buy" Rating, C$8 Price Target
__________
3. Psychedelic Stocks Rise Along With Broad BioPharma Sector
The biggest psychedelic stocks mostly rose this past week, although volume was on the lighter side. The Horizon Psychedelic Stock Index ETF (PSYK) advanced↑1.44%, but that lagged peer indexes such as the Nasdaq Junior Biotechnology Index (↑4.68%) and Nasdaq Biotechnology Ishares ETF (↑3.82%). The broad markets has a fair week, with NASDAQ 100 ↑0.65% and S&P 500 ↑0.04% both higher. Here's how the Health Care (Biotechnology) sector performed:

Micro gainers: EHVVF +44.21%, SILO +43.79%, NEON +20%, OPTI +17.24%, MCUR +14.29%, PHRX +12.5%, BRAX +9.09%, PULL +6.25%, $WESA +1.01%
Weekly period technical snapshot, PSYK ETF:
| | | | | |
| --- | --- | --- | --- | --- |
| OSCILLATORS | PSYK: 3.50 | MOVING AVERAGES | | |
| Name | Value | Name | Value | |
| Relative Strength Index (14) | 25.8 | Exponential Moving Average (10) | 3.76 | |
| Stochastic %K (14, 3, 3) | 20.89 | Simple Moving Average (10) | 3.67 | |
| Commodity Channel Index (20) | −80.80 | Exponential Moving Average (20) | 4.43 | |
| Average Directional Index (14) | 49.06 | Simple Moving Average (20) | 4.35 | |
| Awesome Oscillator | −2.15 | Exponential Moving Average (30) | 5.07 | |
| Momentum (10) | −0.42 | Simple Moving Average (30) | 5.26 | |
| MACD Level (12, 26) | −0.94 | Exponential Moving Average (50) | 6.27 | |
| Stochastic RSI Fast (3, 3, 14, 14) | 62 | Simple Moving Average (50) | 6.47 | |
| | | | | | |
| --- | --- | --- | --- | --- | --- |
| Company | Ticker | Price ($) | Weekly Change (%) | WoW Volume Trend | Market Cap (s/o) |
| ATAI Life Sciences | ATAI | 5.32 | 4.93 | ↔ | US$854.9M |
| GH Research | GHRS | 19.17 | 8.00 | ↓ | US$997.2M |
| COMPASS Pathways | CMPS | 13.37 | 6.78 | ↓ | US$561.8M |
| Mind Medicine | MNMD | 1.07 | -9.32 | ↔ | US$451.4M |
| Cybin Inc. | CYBN | 0.87 | 18.36 | ↔ | US$143.2M |
| Field Trip Health | FTRP | 1.32 | -10.20 | ↓ | US$76.7M |
| Numinus Wellness | NUMI | 0.58 | 16.00 | ↑ | C$118.2M |
| Revive Therapeutics | RVVTF | 0.145 | -21.19 | ↑ | US$46.5M |
| Small Pharma | DMT | 0.215 | 2.38 | ↓ | C$68.3M |
| Mindset Pharma | MSET | 0.54 | -11.47 | ↓ | C$49.0M |
| Awakn Life Sciences | AWKN | 1.56 | 0.64 | ↓ | C$44.1M |
| Mydecine Innovations | MYCOF | 0.079 | -1.25 | ↓ | US$21.5M |
In the news…
Albert Labs International has filed a provisional patent application with the United States Patent and Trademark Office (USPTO) for a proprietary process. Albert Labs' culturing process can significantly increase the production volumes of psilocybin medicine.
atai Life Sciences announces fourth quarter and full year 2021 financial results, reports on R&D progress and highlights strategic focus areas of its mental health platform. Cash position: $362 million to close out fiscal 2021.
Cybin announced that the first study visit has been conducted in a Cybin-sponsored feasibility study evaluating Kernel's quantitative neuroimaging technology, Flow, to measure ketamine's psychedelic effects on cerebral cortex hemodynamics.
Cybin also announced that the first study visit has been conducted in a Cybin-sponsored feasibility study evaluating Kernel's quantitative neuroimaging technology, Flow, to measure ketamine's psychedelic effects on cerebral cortex hemodynamics.
Delic Holdings offered a corporate update for investors.
Entheon Biomedical announced that its expanded psychedelics genetic testing panel, developed by its wholly-owned subsidiary, HaluGen Life Sciences Inc.
Enveric Biosciences announces the filing of a provisional patent application based on new discoveries by the company.
Enveric Biosciences also reported its financial results for the full year ended December 31, 2021 , and provided a business update.
Johns Hopkins study explores relationship between psychedelics and consciousness. The findings, published March 28 in Frontiers in Psychology, reveal that higher ratings of mystical type experiences, which often include a sense that everything is alive, were associated with greater increases in the attribution of consciousness.
Michigan activists have launched a mass signature drive to place a measure on this November's statewide ballot to legalize possessing, cultivating and sharing psychedelics while setting up a system for their therapeutic and spiritual use.
Mind Medicine reported a change in auditor for the 2022 fiscal year, subject to the approval of the company's shareholders at the Company's 2022 annual general and special meeting.
MindMed also announced financial results for the full-year ended December 31, 2021. Cash position: $133.5 million compared to $80.1 million as of December 31, 2020.
Mydecine Innovations reported financial results and provided a business update for the fiscal year ended December 31, 2021.
Mydecine also announced that it had closed the first tranche under the Subscription Agreement of 3,527,337 common shares in the capital of the company inline with its previously announced Common Share Subscription Agreement.
New study addresses the question of whether psychedelics change the attribution of consciousness to a range of living and non-living entities. A survey was conducted in 1,606 respondents who endorsed a belief changing psychedelic experience.
Novamind reports that its strategic partner, Bienstar Wellness, has signed a letter of intent to acquire BRC Saude Mental E Terapias Assistidas Ltda., a leader in specialized ibogaine treatments for substance use disorder based in Sao Paolo, Brazil.
Pharmadrug provided an update on multiple activities currently underway which support the company's 'pipeline-in-a-pill' approach in the development of PD-001, its patented, orally bioavailable version of cepharanthine for the treatment of cancer and infectious disease.
Psych Corporation announced that it has successfully secured $350,000 in equity-based financing.
2. MAPS Canada Announces New Partnership With Non-Profit Roots To Thrive
MAPS Canada announced its new partnership with the groundbreaking, non-profit healthcare organization Roots To Thrive, based in Nanaimo, BC in collaboration with the Snuneymuxw First Nation and Vancouver Island University. MAPS Canada is supporting Roots to Thrive through fundraising and communications to promote decolonization and reconciliation in its delivery of community-based, psychedelic medicine-assisted therapies, research, and training
Founded in 2019, Roots to Thrive is Canada's first and only multidisciplinary, non-profit healthcare practice to legally offer evidence-informed, multi-week group therapy programs that include psilocybin-assisted and ketamine-assisted group therapy sessions.
Roots to Thrive recently achieved two historic firsts in Canada: it offered the first psilocybin group therapy program for patients facing life-threatening illness; and received the first-ever Health Canada Special Access Program request approvals for any psychedelic therapy for that program.
1. Numinus Completes First MDMA Administration in PTSD Trial Sponsored by MAPS
Numinus Wellness Inc. (TSE:NUMI) (OTCMKTS: NUMIF) has advanced to the next implementation phase in the clinical trial "A multi-site open-label extension study of MDMA-assisted psychotherapy for PTSD (MAPPUSX) sponsored by the Multidisciplinary Association for Psychedelic Studies (MAPS) and organized by MAPS Public Benefit Corporation (MAPS PBC), by enrolling and dosing the first clinical trial volunteer in Canada.
Numinus hosts the Canadian sites for MAPPUSX, through two purpose-designed clinics located in Montreal and Vancouver. This week, the Montreal site began drug administration, led by trial co-therapists Dr. Joe Flanders, VP Psychology, Numinus, and Dr. Emma Hapke, Staff Psychiatrist, University Health Network and Principal Investigator for the MAPS-sponsored trial. The treatment follows MAPS' protocol of three sessions of MDMA administration and therapy, each to be followed by three integration sessions. The full program is expected to complete in mid-summer 2022.