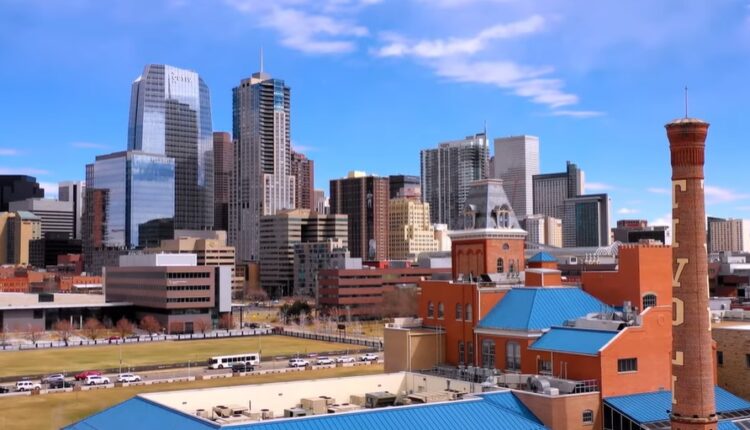 TDR's Top 5 Psychedelic Developments For The Week Of May 1
Welcome to TDR's review of the Top 5 Psychedelic Developments for the week of May 1. Aside from presenting a synopsis of events, we provide market commentary to summarize the week that was for publicly-listed companies.
5. Optimi Health Announces CAD$1.2 Million GMP Psilocybin Supply Agreement for Clinical Research and Development
Optimi Health Corp. (CSE: OPTI) (OTCQX: OPTHF) announced that it has entered into a CAD$1.2 million definitive supply agreement with a private entity focused on developing mushroom-based therapeutic drugs through pre-clinical research and clinical trials.
Under Canada's Controlled Drugs and Substances regulations, Optimi functions as an end-to-end drug researcher and formulator licensed by Health Canada to produce and supply, for clinical research purposes, psychedelic substances such as 3,4-Methylenedioxymethamphetamine (MDMA), natural GMP-grade psilocybin, and high-quality functional mushrooms.
4. FCM Releases Letter to Fellow MindMed Shareholders
FCM MM Holdings, LLC, which together with its affiliates beneficially own 1,368,538 common shares of Mind Medicine Inc. (NASDAQ: MNMD), representing approximately 3.5% of the outstanding common shares of the Company, today announced that it had released a letter to its fellow Minded shareholders.
FCM's letter details the MindMed board of directors and management team's track record of poor decision-making and lack of alignment with shareholders that has led to critical delays, ill-conceived and botched regulatory strategies, excessive spending and compensation, and destructive financings that have plagued the company.
FCM also outlined its plan to restore shareholder value by:
Aligning general and administrative expenses and headcount;
Returning to a coherent clinical development strategy;
Building a qualified management team;
Aligning director and executive compensation with shareholder value creation;
Adopting corporate governance best practices; and,
Enhancing investor relations and accountability.
__________
Mike "Zappy" Zapolin Weighs-In On Industry's Timelines and Latest Catalysts
__________
3. Psychedelic Stocks Flat As Market Treads Water
The psychedelic sector rose marginally this past week, as reflected by the Advisorshares Psychedelics ETF (PSIL)↑0.58%. The performance trailed both the Nasdaq Junior Biotechnology Index ↑6.35% and Nasdaq Biotechnology Ishares ETF↑1.08%—the former by a notable amount. The NASDAQ 100 ↓0.04% and S&P 500 ↓0.91%finished lower despite more strong earnings from Apple and Most Fortune 100 companies which reported.
Here's how the Health Care (Biotechnology) sector performed:

In the news…
Albert Labs International international patent application covering IP around a novel manufacturing technology for the production and scaling of fungi biomass yields including psilocybin has received preliminary acceptance by the World International Patent Organization.
American Medical Association (AMA) has approved a Current Procedural Terminology III code for psychedelic therapies. Once effective, the CPT code will provide physicians and other qualified healthcare professionals a means to code and seek reimbursement for delivering psychedelic therapies.
California bill to legalize the possession of certain psychedelics and facilitated use of the substances is heading to the Senate floor under an accelerated process that is allowing it to skip further committee consideration.
Canada: Some Canadians are microdosing magic mushrooms for their mental health, but research on benefits is slim.
Clean Remedies, a company committed to providing the purest and most innovative wellness products on the market, has announced its new psychedelic mushroom gummies to the market.
Creso Pharma reported that wholly-owned subsidiary Halucenex Life Sciences Inc. has recorded promising early results for the initial patient cohort participating in the company's phase II clinical trial on the use of psilocybin in the treatment of PTSD. This has also led to the company seeking a Clinical Trial Amendment (CTA) to streamline the clinical trial process.
Drug Enforcement Administration appears to have filed for a temporary extension of telehealth flexibilities beyond the public health emergency.
EntheoTech Bioscience announced the completion and opening of its new flagship clinic in Kelowna, BC.
First Person upsizes prospective initial public offering to $9 million.
HHS Secretary Xavier Becerra tweets on "how this Administration is investing in mental health supports like never before"
Human brains show larger-than-life activity at moment of death.
Lucy Scientific Discovery announced that its Board of Directors approved a share repurchase program with authorization to repurchase up to 500,000 shares of its Class A common stock.
Meme Of The Week
Mike Grieco, former FL Rep, added $50,000 more in April toward his bid for Miami Beach Mayor. Mr. Grieco previous proposals filed for the 2022 Legislative Session include a measure that would have allowed for therapeutic studies of psychedelics, MDMA and ketamine, as well as "Greyson's Law," a measure aimed at enhancing protections for children against parental harm.
Mike Tyson opened up about his psychedelic consumption along with his cannabis enthusiasm, and said that he could have used the psilocybin back when he was in his 20s.
Mind Medicine reported its financial results for the quarter ended March 31, 2023.
Mind Medicine sent a letter to shareholders highlighting the importance of voting at its upcoming 2023 Annual Meeting of Shareholders.
MindBio Therapeutics (MBIO) is now trading on the Canadian Securities Exchange. The company is among a select group of public psychedelics companies globally conducting Phase 2 human clinical trials.
National Institute on Drug Abuse (NIDA), said that psychedelic substances have promising potential for therapeutic uses, particularly for treating severe depression, post-traumatic stress disorder and addiction.
Oregon is officially the first state in the nation with a functioning, legal system to obtain and use psilocybin.
PharmAla Biotech Holdings and Vitura Health Limited, an Australian company, have formed a joint venture to supply MDMA and psilocybin for medical use in Australia.
PharmaTher Holdings announced the submission of a Fast Track Application to the FDA for KETARX (ketamine) for the treatment for levodopa-induced dyskinesia in Parkinson's disease.
Top federal health official says there is emerging evidence that psychedelics carry "significant potential" as therapeutic treatments for certain mental health conditions, and it's a topic of "great interest" for researchers.
Wellbeing Digital Sciences announced that a clinical study conducted by its wholly owned subsidiary KGK Science Inc., has shown positive results of UP360 supplementation in helping mount a robust immune response following influenza vaccination.
2. Washington's Jefferson County Decriminalizes Psychedelics
All members of Washington's Jefferson County Board of Commissioners voted to pass a resolution decriminalizing entheogenic substances after a hearing on May 1, per Peninsula, making it the latest U.S. jurisdiction to deprioritize enforcement of laws against psychedelics like psilocybin and ayahuasca.
Jefferson County is a county located in the northwest corner of the state of Washington, United States. According to the United States Census Bureau, the estimated population of Jefferson County as of 2021 is approximately 32,800 people.
The news came a day before Washington State's governor, Jay Inslee (D), announced a special session to discuss decriminalization of controlled substances' possession following failed SB5476, to be held on May 16.
The local measure states that the community's challenges, including chronic depression, anxiety disorders, addiction and drug overdoses, end-of-life distress and intergenerational trauma, have been shown both scientifically and in real-world contexts to improve through the use of entheogens.
1. Colorado Lawmakers Send Psychedelics Regulation Bill To The Governor
Colorado lawmakers have sent a bill to the governor to create a regulatory framework for legal psychedelics under a voter-approved initiative. The legislation from Senate President Steve Fenberg (D) passed both chambers last month, and the Senate concurred with House amendments on Tuesday in a 32-3 vote and then repassed the final measure by a tally of 24-11, clearing its path to Gov. Jared Polis's (D) desk.
Since being introduced last month, the measure has moved quickly as lawmakers worked to enact it before the end of the legislative session on Saturday.
Overall, the bill seeks to set up regulations for a psychedelics legalization law that voters passed at the ballot last year, largely focusing on rules for using the substances in licensed healing centers under the guidance of facilitators. The proposal has received mixed feedback from advocates and stakeholders.