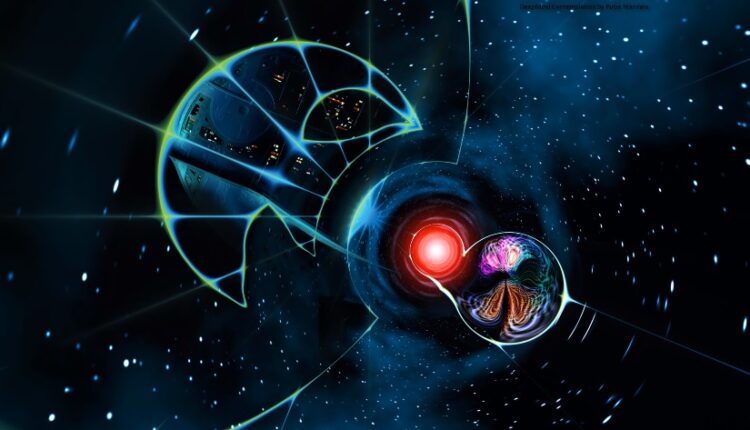 TDR's Top 5 Psychedelic Developments For The Week Of May 31
Welcome to TDR's review of the Top 5 Psychedelic developments for the week of May 31. Aside from presenting a synopsis of events, we provide market commentary to summarize the week that was for publicly-listed companies.
5. Over A Third Of US Voters Say Magic Mushrooms And Other Psychedelics Have A Medical Use, New Poll Shows
More than a third of U.S. voters (35%) say that psychedelic substances like psilocybin mushrooms have a medical use, according to a new Hill-HarrisX poll released June 1. A plurality of Americans (65%) said such substances do not have medicinal uses, although it is now less than two-thirds of the population.
Similar to the cannabis sector, the split in support runs across party lines and in younger versus older voters. Overall, 43% of Democrats and 41% of independents said psychedelic substances have a medical use, while only 23% of Republicans said the same. A majority of 18 to 29-year-olds (53%) said that psychedelics have a medical use, but majorities of voters 30 and older disagreed.
__________
TDR: Interestingly, the percentage of U.S. voters that believe psilocybin mushrooms have medicinal benefits roughly mirrors U.S. public support that cannabis legalization received in the mid-2000s. While it's been a long climb uphill to build support for cannabis legalization into the 70% range, psilocybin's pharmacological focus and clinical trial study are sure to promote faster acceptance from the public. It's all uphill from here.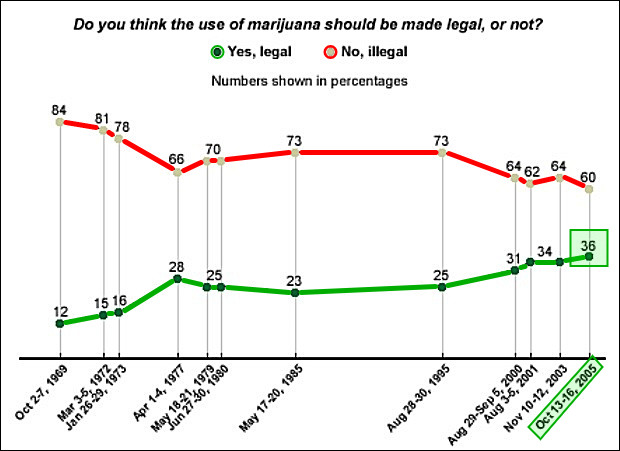 4. Small Pharma Inc. Expands Phase I/IIa Clinical Trial With Additional Study Site
Small Pharma Inc. (TSXV: DMT), a neuropharmaceutical company focused on psychedelic-assisted therapies, today announces the expansion of its Phase 1/2a clinical trial for its lead product, SPL026, a N,N-dimethyltryptamine (DMT) based treatment for major depressive disorder (MDD).
Hammersmith Medicines Research is leading the blinded, two-part Phase 1/2a clinical trial which commenced in Q1 2021. Phase I of the study aims to demonstrate the safety and tolerability of different dose levels of SPL026, a DMT fumarate, in psychedelic-naïve subjects when compared to placebo. Phase 2a, the patient proof-of-concept, will assess the efficacy, safety and tolerability of one versus two doses of SPL026 in combination with psychotherapy. Efficacy will be assessed using the Montgomery-Asberg Depression Rating scale to measure the severity of depressive episodes.
The appointment of MAC Clinical Research (MAC), one of Europe's largest independent clinical development organizations, expands the Phase 2a trial with an additional study site at Prescott, Liverpool in the UK, and brings the total number of patients to trial to 42. The patient proof of concept phase will commence in Q3 2021 and as a result of appointing MAC, timelines for the Phase 1/2a endpoint results have shifted forward to the first half of 2022.
__________
TDR: Although Small Pharma has flown under the radar with many investors, this week's press release was significant. To our knowledge, they are the only public company to have reached the Phase 2 stage of trialing DMT for a mental health disorder. That makes Small Pharma a research leader in this particular compound. GH Research Ireland Ltd is also researching a different molecular form of DMT, 5-MeO-DMT, in an ongoing Phase 1/2 clinical trial in patients with Treatment-Resistant Depression. However, they are currently a private company.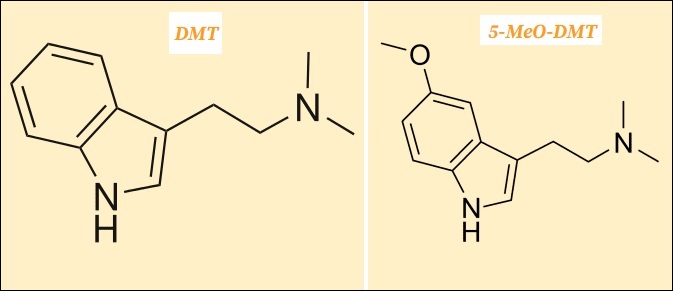 The appointment of MAC adds an additional study site which will allow them to expedite endpoint results by a quarter or two. TDR will be following the outcome.
__________
The Pandemic Is Taking a Staggering Toll On The Mental Health Of Adults—And The Situation Has Degraded Further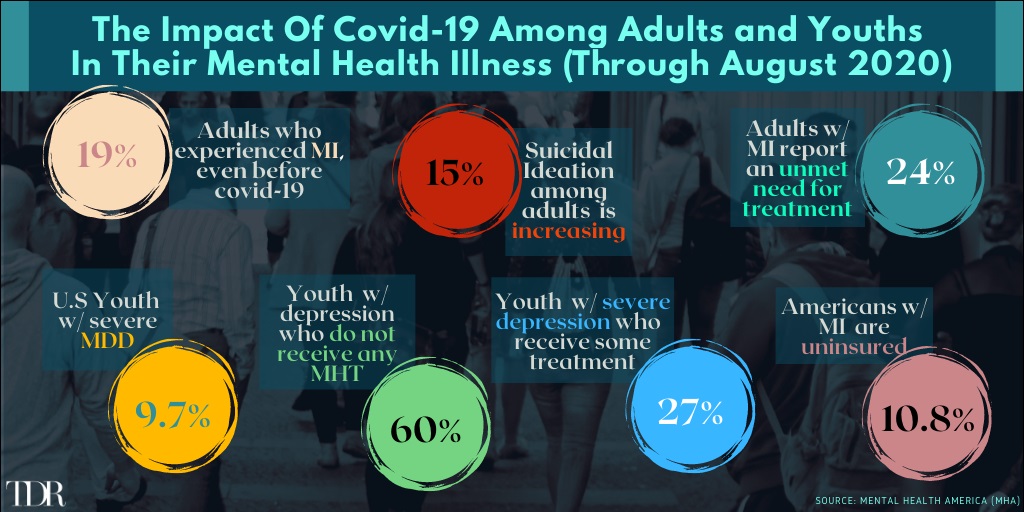 __________
3. Psychedelic Stocks Mixed and Summer-Like Directionless Trade Settles In
The biggest psychedelic stocks were mixed this week, with the Horizon Psychedelic Stock Index ETF (PSYK) falling ↑0.52% on a directionless low volume drift. PSYK did manage to outperform the Nasdaq Junior Biotechnology Index (↓2.11%) and keep pace with the Nasdaq Biotechnology Ishares ETF (↑0.70%).
Overall, it was a week characterized by little conviction by bulls or bears. With the sector beaten down and volume drying up as summer-like chop settles in, bears have stepped off the throttle in recent sessions. This has allowed bulls to attempt to form a base of support in several key stocks. But it's fragile.
As the sector's bellweather company, we're watching Compass Pathways—which has been trading in a narrowing range between $32.00-36.50 for the last month—for clues on where the market heads next. Until otherwise broken, the dominant trend in CMPS remains lower and lower-high price action remains intact. We would like to see weekly price close above the 7EMA on strong volume for confirmatory signals of trend reversal. When a rebound in sentiment presents itself, it will show up in the leadership stocks… We also note the potential for an Atai Life Sciences IPO—which may occur soon—to light a fire under the market for a few sessions, providing short term trading opportunities.
Otherwise, overall no change in outlook: we remain defensive on new entries on shirt/intermediate term trades; opportunistic on long term positions.
| | | | | | |
| --- | --- | --- | --- | --- | --- |
| Company | Ticker | Price ($) | Weekly Change (%) | WoW Volume Trend | Market Cap (s/o) |
| Compass Pathways | CMPS | 33.21 | -4.29 | ↔ | US$1.36B |
| Mind Medicine | MNMD | 3.19 | -6.17 | ↓ | US$1.09B |
| Seelos Therapeutics | SEEL | 3.38 | 9.74 | ↑ | US$344.2M |
| Cybin Inc. | CYBN | 1.80 | 4.04 | ↓ | C$266.5M |
| Field Trip Health | FTRP | 5.55 | 0.36 | ↓ | C$234.0M |
| Numinus Wellness | NUMI | 0.90 | -3.22 | ↔ | C$180.9M |
| Revive Therapeutics | RVV | 0.44 | -5.37 | ↓ | C$139.5M |
| Mydecine Innovations | MYCO | 0.30 | -10.44 | ↓ | C$71.3M |
In the news…
Cybin Inc. announced the sponsorship of Kernel's feasibility study of its Kernel Flow technology to measure Ketamine's psychedelic effect on cerebral cortex hemodynamics. The device is the first-of-its-kind that uses quantitative neuroimaging technology to measure brain activity in real time using a wearable helmet during psychedelic treatment.
Field Trip Health announced that its common shares will commence trading on the Toronto Stock Exchange under the ticker symbol "FTRP" and its warrants will trade under the symbol "FTRP.WT" at the opening of the market on June 7, 2021. Its existing common shares and warrants will be delisted from the Canadian Securities Exchange immediately upon uplist.
HAVN Life Sciences announced the completion of the previously announced acquisition of clinical stage intellectual property from Bolt Therapeutics. With this acquisition, HAVN Life is working towards substantiating a patent application after which preclinical work can begin.
Mind Cure Health has completed the first stage of manufacturing pharmaceutical grade ibogaine to be used in clinical research. Throughout this proof-of-concept stage, MINDCURE completed the chemistry and route scouting and successfully manufactured synthetic ibogaine. In the coming weeks, MINDCURE will focus on the scale-up process by launching stage two of the manufacturing process for a pharmaceutical-grade version of the drug.
Mindset Pharma has selected its lead clinical candidate, MSP-1014, a differentiated psilocybin-based compound from its Family 1 of novel, patent-pending psychedelic compounds to move forward into current good manufacturing practice (cGMP) compliant manufacturing and investigational new drug (IND)-enabling studies.
MYND Life Sciences announced the expansion of their intellectual property portfolio to more precisely diagnose and then monitor the treatment regime for patients with Major Depressive Disorder (MDD) and other diseases of inflammation. Its overall objective of developing a pharmacological treatment for MDD that provides the potential for more precise qualitative and quantitative diagnostic confirmation of MYND's Biomarkers for depression.
PharmaTher Holdings entered into a Co-Development Agreement with TSRL, Inc. to jointly develop a microneedle array patch with the aim to control the manufacturing and supply of microneedle patches for both company's respective clinical and commercial drug programs. PharmaTher and TSRL share the commitment to commercialize a patented hydrogel-forming microneedle patch delivery technology licensed from Queens University of Belfast.
PsyBio Therapeutics announced unaudited financial results for the three month period ended March 31, 2021. The big story here was the company's intention to institute a share buyback program pending approval from the TSX Venture Exchange, and that lead to outsized price performance. PSYB stock finished the week +33.33%.
Silo Wellness has signed a binding letter of intent with Canadian-based mushroom company Mushe Inc. to establish the first legal functional and psychedelic mushroom retail outlet in the Western Hemisphere. The outlet will be based in Jamaica, where Silo Wellness currently cultivates psilocybin mushrooms, conducts psychedelic wellness retreats and is testing a proof-of-concept patent-pending nasal spray.
2. New York Bill Would Create State-Sponsored Psychedelics Research Institute
A New York lawmaker introduced a bill on June 1 that would require the state to establish an institute to research the therapeutic potential of psychedelics.
There is growing evidence to suggest that psychedelics, including psilocybin, can be a useful tool in treating symptoms of depression, anxiety, post-traumatic stress disorder and to help individuals recover from a substance use disorder. Psychedelics provide a host of benefits without the same risk of overdose or dependency that other medications may provide.

Linda Rosenthal, New York State Assemblywoman
Legislation sponsored by Assemblywoman Linda Rosenthal (D) would create a state-sanctioned research institute to explore the therapeutic potential of certain psychedelics and also require regulators to issue recommendations on the medical value of such substances in the treatment of conditions such as depression and post-traumatic stress disorder (PTSD).
The institute, contracted by the state, would be mandated to investigate the medical potential of substances including "ibogaine, LSD, psilocybin and certain other psychedelic drugs" in the treatment of addiction. Researchers would be required to coordinate clinical trials into the therapeutic potential of these substances, develop training programs for professionals to conduct the research and establish an advisory board.
1. California Senate Approves Bill To Legalize Possession Of Psychedelics Like Psilocybin And LSD
A bill to legalize possession of psychedelics in California was approved by the California Senate on Tuesday. The legislation, sponsored by Sen. Scott Wiener (D), which previously cleared three committees, passed 21-16 on the floor.
If enacted into law, the bill would remove criminal penalties for possessing or sharing numerous psychedelics—including psilocybin mushrooms, DMT, ibogaine, LSD and MDMA—for adults 21 and older.
Under the bill, state Department of Public Health would be required to establish a working group "to study and make recommendations regarding possible regulatory systems that California could adopt to promote safe and equitable access to certain substances in permitted legal contexts." Those recommendations would be due by January 1, 2024.
For psilocybin specifically, the legislation would repeal provisions in California statute that prohibit the cultivation or transportation of "any spores or mycelium capable of producing mushrooms or other material" that contain the psychoactive ingredient.