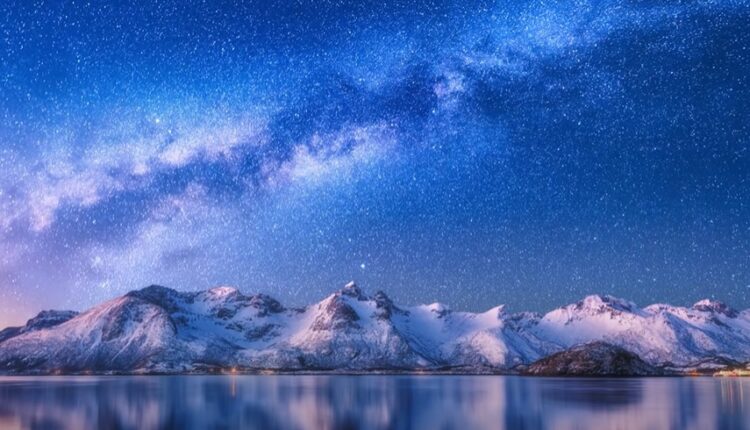 TDR's Top 5 Psychedelic Developments For The Week Of November 15
Welcome to TDR's review of the Top 5 Psychedelic developments for the week of November 15. Aside from presenting a synopsis of events, we provide market commentary to summarize the week that was for publicly-listed companies.
5. MindMed Launches Study of Low-Dose LSD Effects on Sleep and Cognitive Measures
MindMed (NASDAQ: MNMD) (NEO: MMED) has launched recruitment for a randomized placebo-controlled study evaluating the effects of daytime and evening administration of repeated low doses of LSD.
We are investigating whether the repeated intake of lower doses could lead to realignment of patterns of thinking that would enable individuals to access levels of self-awareness that can provide an enriched experience of life.

Dr. Kim Kuypers, Maastricht University
Researchers will use digital measurement devices and software to measure the effects of microdoses of LSD on neuroplasticity markers such as BDNF plasma levels, as well as on various sleep measures, mood, cognitive performance, regulation of emotions, quality of life, and immune system response. The study will be conducted by Dr. Kim Kuypers of Maastricht University, a leading global authority on the use of low dose psychedelics.
4. Psilocybin Targets A Common Molecular Mechanism For Cognitive Impairment and Increased Craving in Alcoholism
A new study, published in the journal Science Advances, has found another potential benefit of psychedelic fungi: treating alcoholism. In a rat model of alcohol misuse and addiction, researchers found that alcoholism relapse was significantly reduced when the rats were given a dose of psilocybin.
The study identified a common molecular pathological mechanism for both executive dysfunction and alcohol craving and provided a personalized mGluR2 mechanism-based intervention strategy for medication development for alcoholism. mGlu2/3 receptors have received growing attention in addiction research because of their abundance in the pathway from the medial prefrontal cortex (mPFC) to the nucleus accumbens (NAc), which mediates drug craving and relapse (23–25), as well as cognitive flexibility (26).
__________
Image Emerges Of Field Trip's New Seattle Health Center Location, Opened Last Month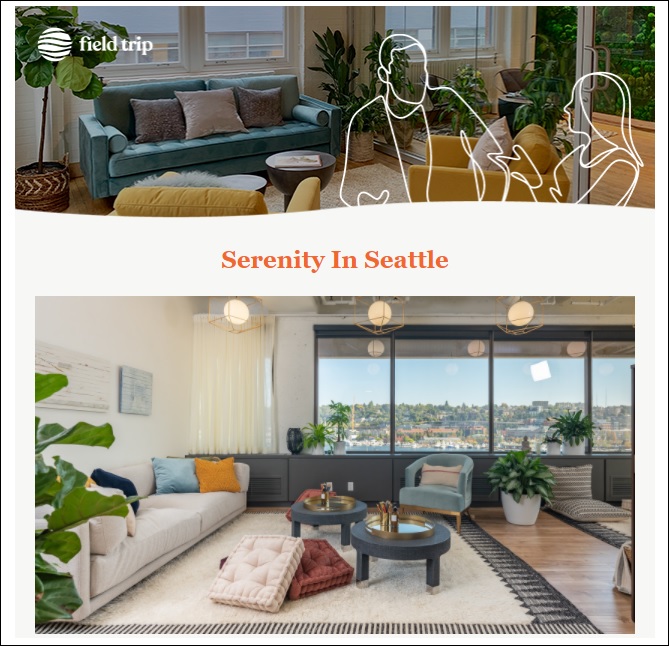 __________
3. Psychedelic Stocks Hammered For Second Consecutive Week As PSYK ETF Makes New Low
The biggest psychedelic stocks fell steeply again this past week, with the Horizon Psychedelic Stock Index ETF (PSYK) falling ↓9.64%, although on declining volume. The performance in PSYK registered well below the Nasdaq Junior Biotechnology Index (↓3.13%) and Nasdaq Biotechnology Ishares ETF (↑0.36%), amid broad indexes that were mixed (NASDAQ rose to record highs; DJIA fell for a second straight week).
No other way to sugarcoat sector price action right now—it is dreadful. With hopes that COMPASS Pathway could catalyze the market following Phase 2b results a distant memory, psychedelic stocks have reverted back to selling mode, as seen for most of 2021. From an sentiment point of view, it's not hard to ascertain why: most sector companies are trading lower YTD, and that is going to attract year end tax loss selling. This is especially true since there's no imminent data set or catalyzing industry report for the market to look forward to. PSYK ETF is now down ↓19.10% in the last two weeks preceding the runup of COMPASS Pathways. We are cautious on new position entries to close out the year.
On a positive note, Tier-1 5-MeO-DMT drug developer Gh Research Plc minted a new weekly closing high, bucking the sector trend. The company last issued a press release on September 23, so the reason for the strength is unclear. But strength at the top end of the market is always welcomed.
What modest gains did appear in the sector were concentrated in the microcap/mid-tier area of the market. WUHN +23.08% BETR; +12.96%; PHRX +12.5%; PWR +7.14%; MYCO +5.13%; RVV +3.19% FH +3.03%; PSYG +2.5%. Although generally, these were bounces off deeply oversold conditions.
| | | | | | |
| --- | --- | --- | --- | --- | --- |
| Company | Ticker | Price ($) | Weekly Change (%) | WoW Volume Trend | Market Cap (s/o) |
| ATAI LIfe Sciences | ATAI | 11.65 | -21.91 | ↑ | US$1.86B |
| GH Research | GHRS | 25.81 | 16.62 | ↓ | US$1.34B |
| COMPASS Pathways | CMPS | 31.07 | -12.20 | ↓ | US$1.29B |
| Mind Medicine | MNMD | 2.19 | -8.36 | ↓ | US$993.6M |
| Cybin Inc. | CYBN | 1.63 | -15.10 | ↓ | US$264.1M |
| Field Trip Health | FTRP | 4.40 | -12.87 | ↓ | US$254.2M |
| Small Pharma | DMT | 0.50 | -3.84 | ↓ | C$158.9M |
| Revive Therapeutics | RVVTF | 0.388 | 3.74 | ↑ | US$123.5M |
| Numinus Wellness | NUMI | 0.61 | -16.43 | ↑ | C$124.1M |
| Mydecine Innovations | MYCOF | 0.160 | -0.55 | ↑ | US$39.6M |
In the news…
Algernon Pharmaceuticals intends to consolidate its Class A common shares on a one-hundred (100) to one (1) basis. The company currently has 167,486,769 Common Shares issued and outstanding. Following the Consolidation, the Company will have approximately 1,678,809 Common Shares issued and outstanding after rounding for fractional shares.
atai Life Sciences N.V. reported its financial results for the third quarter ended September 30, 2021, and provided its corporate update. Cash and cash equivalents totaled $430.3 million as of September 30, 2021, compared to $97.2 million as of December 31, 2020—a nine month increase of $333.1 million.
BetterLife Pharma has obtained the first set of behavioral animal pharmacology data for its lead compound, 2-bromo-LSD ("TD-0148A"), as part of its collaboration with the laboratory of Dr. Adam L. Halberstadt at the University of California San Diego (UCSD).
Cybin Inc. reported unaudited financial results for its second quarter ended September 30, 2021. Cash and cash equivalents totaled to C$75.2 million as of September 30, 2021.
FSD Pharma announced the appointment of Eleanor N. Fish, Ph.D., to its Research and Clinical Advisory Board. Dr. Fish is a member of the Government of Canada's Expert Scientific Panel to the Chief Scientific Advisor.
MindMed has announced its quarterly financial results for the quarter ended September 30, 2021. Total assets as of September 30, 2021 were $178.6 million, including $145.9 million in cash, as compared to $85.6 million—including $80.1 million in cash, as of December 31, 2020
Mydecine Innovations had its "Buy" rating and price target ($3/share) reiterated by Roth Capital Partners, which called psychedelic firm third-quarter financial results "well-precedented."
Numinus Wellness announced that its ticker symbol on the OTC Pink market in the United States will change to "NUMIF" (previously "LKYSF") when the market opens on Monday, November 22, 2021.
PharmaDrug Inc. announces positive research results for their preclinical cancer study which evaluated the effectiveness of cepharanthine-2HCl alone, or when used in combination with standard of care (SoC) chemotherapy. The company is now focused on advancing to IND-enabling studies to support future FDA clinical studies in 2022.
Tryp Therapeutics has received correspondence from the U.S. Food and Drug Administration related to the Company's Investigational New Drug application for a clinical study in overeating disorders.
Wesana Health Holdings has surpassed 4,000 administered ketamine treatments for major depressive disorder, anxiety, PTSD, and addiction since inception.
2. Revive Therapeutics Announces Published Research Results on Bucillamine as Potential Inhibitor of SARS-CoV-2 Infection Delta Variant
Revive Therapeutics (CNSX: RVV, OTCMKTS: RVVTF) announced a research study, titled "Thiol drugs decrease SARS-CoV-2 lung injury in vivo and disrupt SARS-CoV-2 spike complex binding to ACE2 in vitro" from the University of California, San Francisco. The study demonstrated that potent thiol drugs, like Bucillamine, inhibit SARS-CoV-2 infection in vitro—specifically the Delta variant—while also reducing SARS-CoV-2-related lung injury in vivo and providing strong rationale for trials of systemically delivered thiol drugs as COVID-19 treatments.
In addition to its anti-oxidant and anti-inflammatory properties that could limit lung injury in COVID-19, thiol drugs have promising antiviral effects.
The company is currently exploring oral Bucillamine in a Phase 3 clinical study to treat mild-to-moderate COVID-19, and based on the published paper and the University work, the Company will also seek to develop a reformulated version of Bucillamine as a potential treatment for severe COVID-19 disease and related infectious diseases.
__________
TDR: Although this press release deals with the infectious disease portion of the business, the success of the Phase 3 clinical trial for mild/moderate COVID will impact the stock price precipitously. This will have an impact on its psilocybin asset development as it pertains to raising capital when needed.
The report is a bullish development in terms of Bucillamine therapeutic potential, although we note that it is arm's length from the current Phase 3 trial. Still, the report could potentially be beneficial should regulators contemplate granting Bucillamine Emergency Use Authorization, as it further explains the mode of action and effectiveness for thiol-based drugs for COVID in detail.
1. Psychedelics Use Associated With 55 Percent Decrease In Daily Opioid Consumption, Study Finds
The use of psychedelics like LSD, psilocybin, mescaline and DMT is associated with a significant decrease in illicit opioid consumption, according to a new study.
Researchers looked at data from "three harmonized prospective cohorts of community-recruited" people with substance misuse disorders. A total of 3,813 individuals were involved, including 1,093 who reported illicit opioid consumption and 229 who said they'd used psychedelics in the past six months.
While there's not a clear explanation for the trend—and the researchers urged additional studies—psychedelics like psilocybin and MDMA have been touted as potentially powerful tools in mental health treatment, effectively treating conditions like severe depression, post-traumatic stress disorder and addiction.