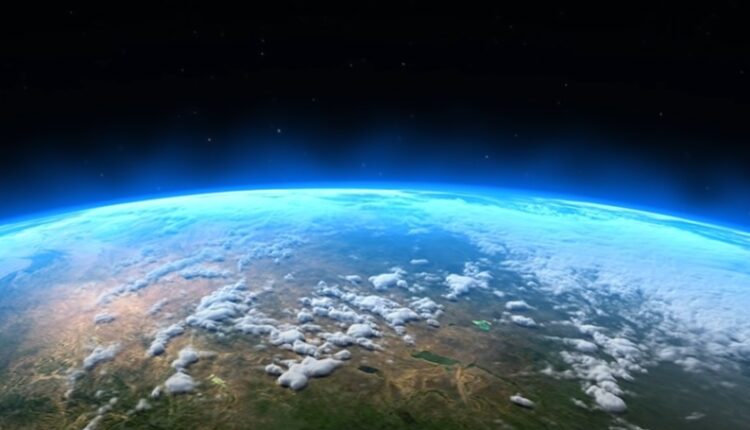 TDR's Top 5 Psychedelic Developments For The Week Of October 11
Welcome to TDR's review of the Top 5 Psychedelic developments for the week of October 11. Aside from presenting a synopsis of events, we provide market commentary to summarize the week that was for publicly-listed companies.
5. PharmaTher Granted FDA Orphan Drug Designation For Ketamine To Treat Complex Regional Pain Syndrome
PharmaTher Holdings Ltd. (CNSX: PHRM) (OTCMKTS: PHRRF) announced that the U.S. Food and Drug Administration (FDA) has granted orphan drug designation (ODD) for ketamine in the treatment of complex regional pain syndrome (CRPS), a rare chronic pain and inflammatory condition following an injury to a limb. This follows the FDA ODD grant of ketamine for the treatment of Amyotrophic Lateral Sclerosis (ALS), also known as Lou Gehrig's disease, announced by PharmaTher on August 4, 2021.
Receiving our second FDA orphan drug designation with ketamine for CRPS continues our momentum in building a specialty ketamine-based product pipeline for not only mental health disorders, but also for rare and near-rare conditions present in neurological (Parkinson's disease, ALS), pain and inflammatory disorders. We expect to pursue a Phase 2 clinical study using our proprietary cGMP ketamine product in 2022 for CRPS.

Fabio Chianelli, Chief Executive Officer of PharmaTher
CRPS is a debilitating condition characterized by severe, continuous, burning or throbbing pain in a limb. It is known as one of the most painful disorders and the risk of suicide is significantly higher in patients with CRPS with one study demonstrating that 75% of patients had a high risk for suicide. CRPS has acute and chronic forms of excessive pain accompanied by changes in skin color, temperature and/or swelling, which results in loss of physical function and can lead to significant and sometimes permanent disability. 
4. Citigroup Top Stock Picks Range From Psychedelic Drugs to NFTs
New technologies from psychedelic drugs to low-carbon transportation that are being adopted at an increasingly fast pace offer stock-picking opportunities for investors, according to Citigroup Inc. Companies including General Electric Co., Rolls-Royce Holdings Plc, Walt Disney Co. and German biotech ATAI Life Sciences NV are among the stocks highlighted in the investment bank's latest Disruptive Innovations report.
The use of psychedelic drugs to treat mental health conditions is making a comeback, with academic studies over the last 20-25 years showing potential for a "therapeutic benefit when used under supervision of a health-care provider," Citi wrote. ATAI Life Sciences and Compass Pathways Plc are among companies developing psychedelic medicines and conducting clinical trials, analyst Neena Bitritto-Garg wrote. 
__________
The DEA Is Proposing An Increase In The Legal Production Of Cannabis And Psychedelics Like Psilocybin, LSD, MDMA and DMT For 2022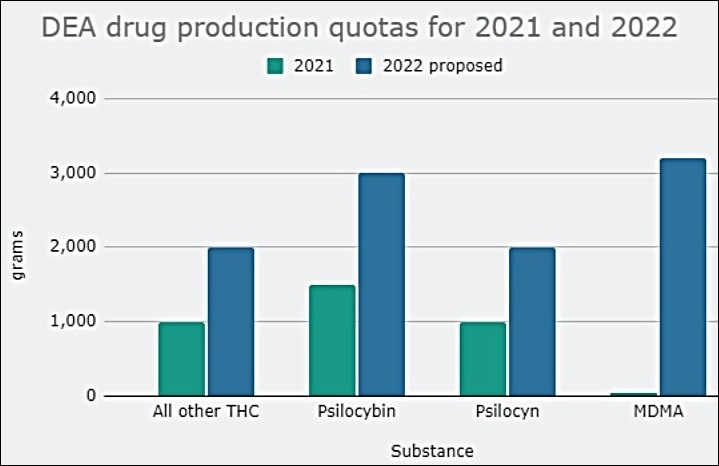 Mind Cure Health CEO Kelsey Ramsden Conducted An AMA on r/shroomstocks This Week—Well Worth Checking Out
__________
3. Psychedelic Stocks Rise Modestly, Inline With Peer BioPharma Stocks
The biggest psychedelic stocks were mixed this past week, although the Horizon Psychedelic Stock Index ETF (PSYK) did manage to rise ↑1.80% inline with its closest peer groups. The performance in PSYK registered was inline with modest gains in both the Nasdaq Junior Biotechnology Index (↑2.36%) and Nasdaq Biotechnology Ishares ETF (↑1.29%), amid a comparably strong rebound in broad market indexes on a percentage basis.
Although industry-wide gains were modest, we did see more balance in the issues being bid-up While small caps saw the most interest over the previous two weeks, both small, mid & large caps appeared in this week's Top 10 gainer leaderboard: PHRX +25%, HOLL +22.73%, FTRP +21.11%, LVT +12.64%, PULL +12.5%, TRYP +11.69%, HAVN +10%, OPTI +9.84%, ATAI +7.57%, MNMD +4.91%.
Technically, nothing has changed. Broad psychedelic market remains in a solid downtrend. 10, 20 and 30 period simple & exponential moving averages are 7.29-8.12 and these will need to be overtaken with volume for the market to change trend. Volumes remained light in the industry's two biggest ETF, PSIL and PSYK.
| | | | | | |
| --- | --- | --- | --- | --- | --- |
| Company | Ticker | Price ($) | Weekly Change (%) | WoW Volume Trend | Market Cap (s/o) |
| ATAI LIfe Sciences | ATAI | 13.50 | 7.56 | ↓ | US$2.09B |
| COMPASS Pathways | CMPS | 32.22 | 2.38 | ↓ | US$1.34B |
| Mind Medicine | MNMD | 2.35 | 4.91 | ↓ | US$1.06B |
| GH Research | GHRS | 17.00 | -6.64 | ↓ | US$884.2M |
| Cybin Inc. | CYBN | 1.97 | -6.19 | ↑ | US$331.6M |
| Field Trip Health | FTRP | 5.48 | 20.70 | ↑ | US$316.2M |
| Numinus Wellness | NUMI | 0.72 | 2.85 | ↓ | C$146.4M |
| Revive Therapeutics | RVVTF | 0.372 | -4.61 | ↓ | US$117.9M |
| Small Pharma | DMT | 0.27 | -15.62 | ↑ | C$85.8M |
| Mydecine Innovations | MYCOF | 0.279 | -6.37 | ↑ | US$67.7M |
In the news…
Algernon Pharmaceuticals has filed a scientific advice meeting request with the United Kingdom Medicines and Healthcare Products Regulatory Agency for a Phase 1/2a stroke study with AP-188 (DMT), a known psychedelic compound that is part of the tryptamine family.
atai Life Sciences announced the launch of PsyProtix, a new platform company formed with Chymia LLC, a Duke University biotechnology spinout. PsyProtix is a precision psychiatry company focused on developing therapeutics for treatment-resistant depression (TRD) and other mental health indications.
Braxia Scientific announced its CEO, Dr. Roger McIntyre, will join fellow VIPs Lamar Odom and Zappy Zapolin for a panel discussion entitled "Ketamine Treatment Goes Mainstream" at the Wonderland: Miami conference on November 9, 2021.
Clearmind Medicine has filed a provisional patent application (PPA) with the United States Patent and Trademark Office (USPTO) for novel methods of drug-assisted psychotherapy.
Cybin Inc. has filed an international patent application related to methods for the delivery of psychedelic medications by inhalation and devices for performing those methods. The application, governed by the Patent Cooperation Treaty, brings the potential to obtain patent coverage in 153 countries.
MindMed has joined the Clinical Trials Transformation Initiative to contribute in developing and driving adoption of practices that increase the quality and efficiency of clinical trials.
Mindset Pharma has further developed, under its Co-operative Psychedelics Evaluation Platform program with InterVivo Solutions,  its first generation psychedelics benchmarking data by establishing standard pharmacokinetic, brain penetration, and drug discrimination data and protocols across LSD, psilocybin, and 5-MeO-DMT.
Novamind has been granted Schedule 1 licenses from the U.S. Drug Enforcement Agency (DEA) for Dr. Reid Robison, Chief Medical Officer, and Dr. Paul Thielking, Chief Scientific Officer. The DEA Licenses are required for research sites planning to host clinical trials for psilocybin, enabling principal investigators to store and administer the controlled substance.
Revitalist Lifestyle & Wellness reports that its clinic locations will now work with psychiatric physicians at each clinic location currently offering transcranial magnetic stimulation. This extension to its existing TMS service protocol provides access to care for individuals seeking coverage through their insurance benefits and increases market share for Revitalist.
Virtual Investor Conferences in partnership with KCSA Strategic Communications announced the agenda for the upcoming KCSA Psychedelics Virtual Investor Conference. Individual investors, institutional investors, advisors, and analysts had a chance to attend the 2-day program beginnoing on October 13, 2021. Among the presenters at the event: Awakn Life Sciences, whose CEO we interviewed this week.
2. DEA Proposes Dramatic Increase In Marijuana And Psychedelic Production In 2022, Calling For 6,300 Percent More MDMA Alone
The Drug Enforcement Administration (DEA) is proposing a dramatic increase in the legal production of marijuana and psychedelics like psilocybin, LSD, MDMA and DMT to be used in research next year.
In a notice scheduled to be published in the Federal Register on Monday, the agency said there's been a "significant increase in the use of Schedule 1 hallucinogenic controlled substances for research and clinical trial purposes," and it wants authorized manufacturers to meet that growing demand.
DEA had already massively upped its proposed 2021 quota for cannabis and psilocybin last month, but now it's calling for significantly larger quantities of research-grade marijuana and a broader array of psychedelics to be manufactured in 2022.
1. Denver City Panel Pushes To Expand Psilocybin Decriminalization With Gifting And Communal Use
Denver activists, police officials and other experts have agreed upon a set of recommendations to expand the city's historic vote to decriminalize psilocybin in 2019—including by deprioritizing criminal enforcement against additional activities like gifting and communal use of the fungi.
After over a year of regular meetings, research and education from members of the psychedelic community in Denver and nationally, data collection, and insightful discussion, the Panel unanimously agreed that decriminalizing psilocybin mushrooms in Denver has not since presented any significant public health or safety risk in the city.
The Denver Psilocybin Mushroom Policy Review Panel, which was established under the voter-approved initiative, unanimously approved those and other recommendations as part of a report on the impacts of decriminalization that members will be presenting to a City Council committee next month.