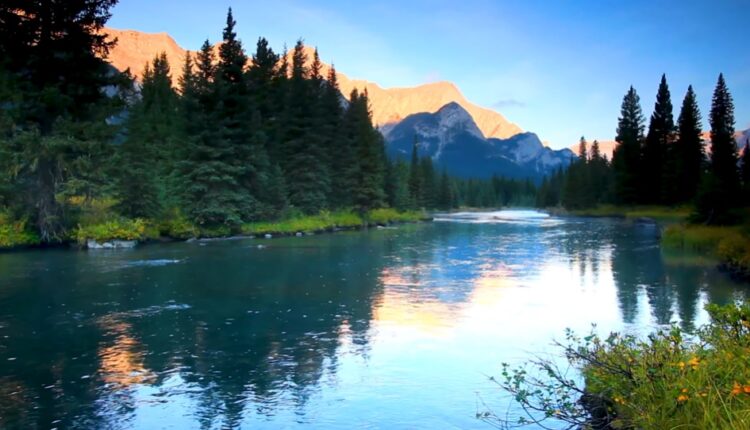 TDR's Top 5 Psychedelic Developments For The Week Of October 2
Welcome to TDR's review of the Top 5 Psychedelic Developments for the week of October 2. Aside from presenting a synopsis of events, we provide market commentary to summarize the week that was for publicly-listed companies.
5. Steve Cohen Bets Again On Biopharma With Purchase Of 119M+ Bionomics Shares
NY Mets owner billionaire Steve Cohen has bought as many as 119,092,680 ordinary shares of clinical-stage biopharmaceutical company Bionomics Limited BNOX through his Point72 Asset Management firm, again showing support for the biopharma sector. See recent buy of Cybin shares.
The Australia-based company currently trades on the Nasdaq and in the Frankfurt Stock Exchange by means of American Depositary Shares (ADS) and recently announced its delisting intentions from the Australian Securities Exchange (ASX) following a U.S.-focused transformation plan.
4. Maine's Biggest City Passes Legislation To Decriminalize Psychedelic Plants And Fungi
The City Council in Portland, Maine, has voted to deprioritize the local enforcement of laws against psychedelic plants and fungi, adopting a resolution on Monday that emphasizes treating the use and possession of all controlled substances as a public health matter.
The body voted 6–3 in favor of the resolution, which says that the arrest and prosecution of people for possession, use, cultivation for personal use or sharing without compensation should be the lowest law enforcement priority for the city.
The resolution applies to all plants and fungi known to contain psilocybin, psilocyn, ibogaine, mescaline (except peyote), and dimethyltryptamine (DMT). Peyote is excluded "in light of its vulnerable ecological status, combined with its religious and cultural significance to Indigenous peoples," the resolution notes.
__________
Average U.S. Family Health Insurance Premium Increase 249% Since 2000—132% Higher Than The Rate Of Inflation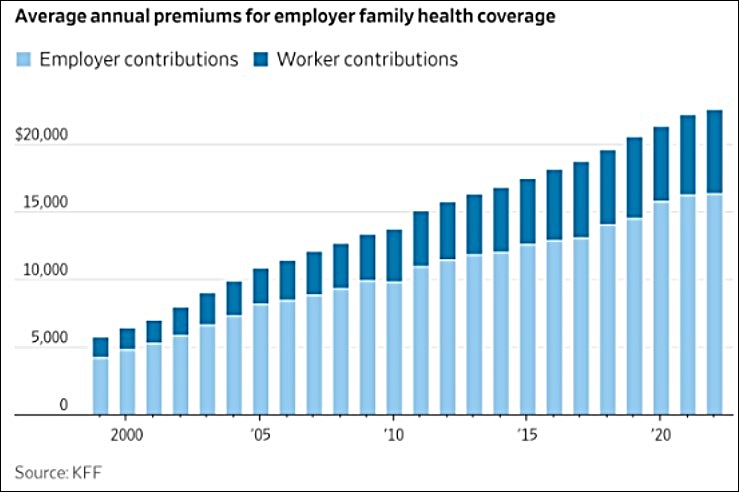 __________
3. Psychedelic Stocks Reach New Collective Weekly Low
The psychedelic sector declined again this week, as reflected by the Advisorshares Psychedelics ETF (PSIL) ↓4.96%. This was the second consecutive record closing low for PSIL, beyond the $1.61 weekly closing low registered last week. PSIL's performance was weak relative to biopharma peers indices such as the Nasdaq Junior Biotechnology Index ↓2.01% and Nasdaq Biotechnology Ishares ETF↑0.16%. The broad stock market indices NASDAQ 100 ↑1.84% and S&P 500 ↑0.46% were higher on strong U.S. jobs data on the Friday session.
Here's how the Health Care (Biotechnology) sector performed:


In the news…
atai Life Sciences announced the completion of the Phase 1 study of VLS-01 in healthy participants.
Awakn Life Sciences has completed a feasibility study for its proprietary formulation of MDMA using Catalent's Zydis orally disintegrating tablet technology.
Canadian expert committee's 2023 White Paper suggests improving access to psychedelic-assisted therapies by enhancing SAP…
Cybin Inc. announced that its abstract describing a comprehensive structure-activity relationship study of a series of novel serotonergic phenethylamines has been selected for presentation at the Neuropsychiatric Drug Development Summit taking place October 11-12 in Boston, MA.
Cybin Inc. CEO Doug Drysdale will present at the Jefferies Inaugural Biotech CNS/Neuro Summit, taking place October 11-12, 2023 in New York City, NY.
Cybin Inc. announced the completion of dosing of the final cohort in its Phase 2 study of CYB003, a proprietary deuterated psilocybin analog program in development for the potential treatment of major depressive disorder. The CYB003 program is supported by a composition of matter patent with protection through 2041. The cexpects to release topline efficacy data in the fourth quarter of this year.
Enveric Biosciences has reached a milestone in its Psybrary portfolio of novel psychedelic-inspired molecules, which has now surpassed 1000 synthesized compounds.
India carves out its own lane in the shroom boom…
MindMed: Judge orders release of confidential emails after Reddit files motion. These emails show executives negotiating an agreement that would, in their words, "give the house away" to Ceruvia.
MindMed announced the upcoming presentation of preclinical data of MM-402, the Company's proprietary form of the R-enantiomer of 3,4-Methylenedioxymethamphetamine (MDMA), in a model for autism spectrum disorder at the 36th Annual ECNP Congress that is being held in Barcelona, Spain from October 7-10, 2023.
Mindset Pharma wishes to clarify certain disclosure in its management information circular dated September 19, 2023 for its special meeting of the company's shareholders to approve a statutory plan of arrangement.
Mydecine Innovations Group has received approval to have the common shares of the company listed on the Canadian Securities Exchange.
New survey suggests that more American psychiatrists than ever are beginning to embrace psychedelics for therapy.
Numiness Wellness had introduced a comprehensive psychedelic program for individuals suffering from mental distress disorders…
Salt Lake Tribune: Numinus: Pioneering the Future of Mental Health Care
Scientists concerned chronic psychedelic microdosing could result in valvular heart disease.
Sunstone Therapies announced the expansion of its MDMA-assisted Dyad Study to include 20 dyads (pairs of participants).
TREAT California started collecting signatures for a 5 November ballot measure that aims to raise money for psychedelic therapy research.
Tryp Therapeutics announced that, further to its press release of August 3, 2023, Jason Carroll has commenced his role as Chief Executive Officer of the Company, effective October 1, 2023. Mr. Carroll is an Australian-based life sciences executive with 32 years of experience in the industry.
Universal Ibogaine has engaged and retained Mike "Zappy" Zapolin as a strategic and business development advisor.
University of Southern Denmark researchers conducted a study that provided new data on microdosing a small amount of psilocybin and its potential as a promising therapeutic treatment.
2. Nasal Esketamine Works Better Than Alternative For Treatment-Resistant Depression, Study Finds
A nasal spray version of esketamine was more effective for depression that is resistant to treatment than a more commonly used drug, research published Wednesday in The New England Journal of Medicine found. 
Esketamine is a more potent form of ketamine, an anesthetic that doctors have used for many years to treat depression. The nasal spray, from Janssen Pharmaceuticals, is sold under the name Spravato and was approved by the Food and Drug Administration for treatment-resistant depression in 2019. Janssen funded the new study, which took place in 24 countries across Africa, Asia, Europe and South America.
1. California Passes Law Enabling MDMA And Psilocybin Prescriptions When Federally Legal
Gavin Newsom made a bold maneuver in the realm of psychedelic medicine recently. The Democrat Governor signed a groundbreaking law authorizing medical prescriptions for substances such as MDMA and psilocybin, which are currently illegal under federal law. This authorization is intended to come into effect as soon as these substances are no longer classified as prohibited at the federal level.
The newly enacted legislation stipulates that if the federal government changes the classification of any drug currently listed under Schedule I of the Controlled Substances Act—the most restrictive category in the Act. Healthcare professionals in California would automatically gain the legal ability to prescribe and dispense these substances. This legislation is particularly significant for psilocybin and MDMA, as both have already received "breakthrough therapy" designations from the U.S. Food and Drug Administration (FDA), and their clinical trials for medical use are highly advanced.
The move dovetails with recently released Phase 3 MDMA-assisted therapy data provided by MAPS Public Benefit Corporation that demonstrated profound efficacy of the therapy versus placebo.