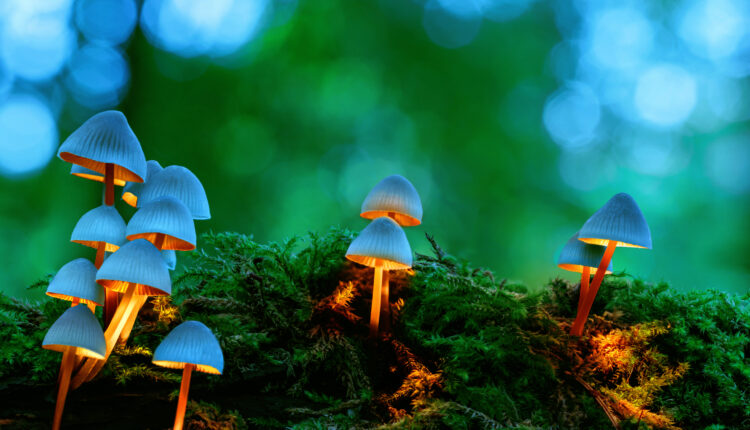 Two New Companies On The Psychedelic Scene: Love Pharma Inc. and Delix Therapeutics
The psychedelic industry may be young but there are already emerging trends among companies in the space. Several are pursuing research in novel drug development, while a handful are focused on the use of psychedelics for brain disorders, and just a few are focused on the use of psychedelics for sexual health. Two new companies on the scene are adding to these pursuits: Love Pharma Inc. and Delix Therapeutics.
Love Pharma Inc. (CSE: LUV) All About Sexual Health
Last week, Love Pharma Inc. (CSE: LUV) made its public debut on the Canadian Securities Exchange. Described as a new-age/nutraceutical company specializing in sexual health, the Vancouver-based company intends to license and distribute psychedelic and cannabis infused products, bringing "psychedelic therapies, pharmaceutical alternatives, and sexual enrichment products to market" with the immediate launch of CBD brands Auralief and Bloom.
Their products include cannabis infused sublingual strips containing THC and CBD, and a clitoral stimulation gel for women. The company says it has clinical data to show that both of their products are effective.
Love Pharma has also acquired Kick Pharmaceuticals, which will enable it to produce market, sell and distribute six more pharmaceutical and therapeutic products in Europe, the United Kingdom, and North America.
When it comes to psychedelics, the company is developing a biosynthetic psilocybin-infused oral strip. It's also currently developing additional enhancement-increasing sexual wellness products.
Delix Therapeutics On The Second Generation Train
Delix Therapeutics (not to be confused with Delic Corp) is a Boston-based preclinical neuroscience startup that announced yesterday it had been named one of Fierce Biotech's 'Fierce 15' companies of 2021. It was designated as "one of the most promising early-stage biotechnology companies in the industry."
Last week, Delix announced it had closed a $70 million Series A financing round led by ARTIS Ventures, RA Capital Management, and OMX Ventures, among others. The money will be used to lead two of its drug candidates through phase 1 clinical trials, to expand its drug discovery platform, and to grow its team.
Delix's compounds, which are intended to promote neuroplasticity, are referred to as psychoplastogens. The company's co-founder and chief innovation officer, David E. Olson said that Delix's compounds are able to "preserve the ability of first-generation psychedelics to rewire the brain while eliminating hallucinatory responses." (This is the focus of several companies including BetterLife Pharma.)
Delix's CEO, Mark Rus, noted that the company has established a platform of more than 1,000 of these novel compounds, several of which "show great promise in offering a new way to help those suffering from mental health conditions."
Its most advanced compounds have been profiled in scientific journals including Nature and Cell, and include non-hallucinogenic analogs of psilocybin, LSD, DMT, and MDMA. Two of these compounds, DLX-1 and DLX-7, are currently undergoing safety and toxicology studies.