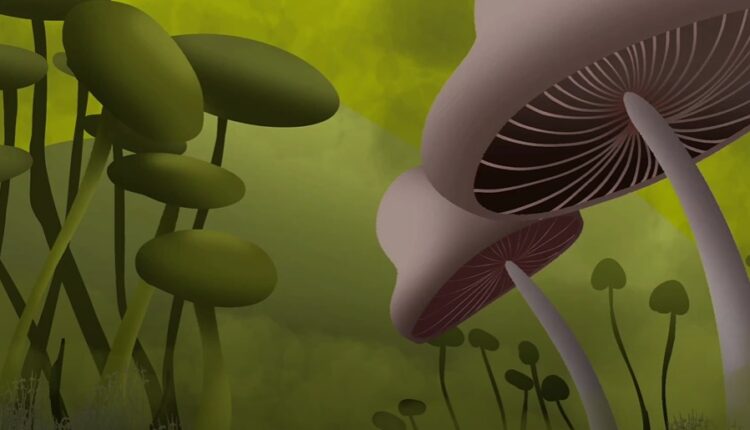 TDR's Top 5 Psychedelic Developments For The Week Of September 27
Welcome to TDR's review of the Top 5 Psychedelic developments for the week of September 27. Aside from presenting a synopsis of events, we provide market commentary to summarize the week that was for publicly-listed companies.
5. Braxia Scientific Reports Encouraging Results of Ketamine Study Showing Significant Reduction in Depressive Symptoms and Suicidality with Ketamine as a Solo Treatment
Braxia Scientific Corp. (CSE: BRAX) (OTC: BRAXF) reports encouraging preliminary findings of a recent clinical study that suggests ketamine may be as effective as a standalone antidepressant, versus as an adjunctive therapy.
The study, which was conducted at the Canadian Rapid Treatment Centre of Excellence (CRTCE), a wholly owned Braxia subsidiary, showed comparable clinical benefits in a large sample of 220 patients with treatment-resistant depression (TRD) who received intravenous (IV) ketamine infusions as a monotherapy, as compared with those receiving IV ketamine in addition to oral antidepressants.
Following the study protocols, participants in the ketamine monotherapy group achieved response and remission rates of 39.1% and 17.4%, respectively. Meanwhile, those receiving ketamine treatment adjunct to antidepressants, saw corresponding rates of 21.9% and 6.7%.
4. MINDCURE Launches "Desire Project" To Treat Female Hypoactive Sexual Desire Disorder With MDMA-Assisted Psychotherapy
MINDCURE Health (CSE: MCUR) has announced the launch of the Desire Project, a clinical research program that will focus on the treatment of female hypoactive sexual desire disorder, or HSDD, a condition that may occur in up to one third of adult women in the U.S. Specifically, the program will utilize MDMA along with assisted psychotherapy.
This research program will mark the first psychedelic-based treatment program targeted at addressing this indication—a common sexual disorder characterized by persistent low sexual desire and emotional distress not attributable to an existing medical condition or relationship issue. According to current estimates, HSDD affects 10% of adult women and 14% of premenopausal adult women, all reporting that their low desire results in a state of distress. In the U.S. alone, HSDD affects an estimated 9.5 million premenopausal women. HSDD is also present in men.
__________
Feature Article: COMPASS Pathways Dominates The Psychedelics Industry Spotlight In Q4 2021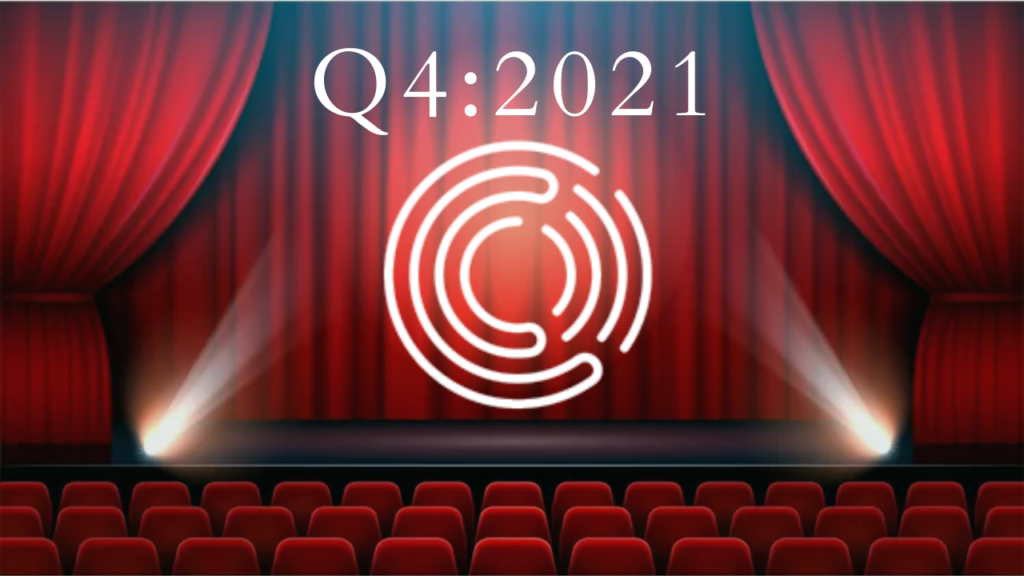 __________
3. Biotech and Pharmaceutical Stocks Sink Across The Board, Following Broad Market Slump
The biggest psychedelic stocks mostly declined this past week, with the Horizon Psychedelic Stock Index ETF (PSYK) sinking all five sessions and ↓5.80% on aggregate. Volume remained light, falling modestly. The performance in PSYK registered below the Nasdaq Junior Biotechnology Index (↓3.63%), but above the Nasdaq Biotechnology Ishares ETF (↓6.78%), amid broad indexes that were generally under pressure.
Aside from GH Research, the microcaps were mostly where the strong bids were camping out this week. Lobe Sciences closed up a couple of pennies to $0.065. while Psyence Group finished +35.1%. At least 8 companies with market caps under $70 million finished in the green. The complete list of micros, from highest to low gains, are as follows: LOBE +44.4%, PSYG +35.1%, SILO +20.95%, LVT +16.67%, NOVA +16.67%, PHRX. +11.1%, PHRM +10%, PLNT +9.09%, $MSET +1.28%.
| | | | | | |
| --- | --- | --- | --- | --- | --- |
| Company | Ticker | Price ($) | Weekly Change (%) | WoW Volume Trend | Market Cap (s/o) |
| ATAI LIfe Sciences | ATAI | 16.00 | -13.37 | ↔ | US$2.14B |
| COMPASS Pathways | CMPS | 30.90 | -4.18 | ↑ | US$1.26B |
| Mind Medicine | MNMD | 2.36 | -5.97 | ↓ | US$1.07B |
| GH Research | GHRS | 21.57 | 4.91 | ↓ | US$1.12B |
| Cybin Inc. | CYBN | 2.19 | -5.60 | ↓ | US$351.2M |
| Field Trip Health | FTRP | 4.65 | -0.42 | ↓ | US$268.1M |
| Numinus Wellness | NUMI | 0.78 | -4.87 | ↓ | C$158.3M |
| Revive Therapeutics | RVVTF | 0.32 | -15.78 | ↑ | US$101.4M |
| Small Pharma | DMT | 0.38 | ↔ | ↑ | C$120.3M |
| Mydecine Innovations | MYCOF | 0.274 | 1.48 | ↑ | US$66.1M |
In the news…
Cybin Inc. announced the addition of Dr. Amir Inamdar as its Chief Medical Officer for its European Operations, the addition of Dr. Geoff Varty as its new Head of Research & Development, the promotion of Lori Challenger to Chief Compliance, Ethics & Administrative Officer, and the promotion of Robert Mino to General Counsel.
Delix Therapeutics has secured $70 million to bring two psychedelic analogs through phase 1 trials to treat brain disorders and boost its drug discovery work.
Elon Musk went on to predict that as a new generation of lawmakers comes into power, the world will see greater acceptance of psychedelics and their purported benefits.
Grand Rapids, MI decided to support and call for the decriminalization of naturally occurring psychedelic substances including psilocybin and ayahuasca on Tuesday by a vote of 5-2.
Lobe Sciences announced interim data from its preclinical research studies, in established rodent models of mild traumatic brain injury/concussion and post-traumatic stress disorder, using psilocybin plus N-Acetylcysteine.
Mind Cure Health has graduated from OTCQB Venture Market to now trade on the OTCQX Best Market, the highest tier of OTC Markets Group.
MindMed announced the addition of Bryan L. Roth, MD, PhD to its Scientific Advisory Board. Dr. Roth has spent over 30 years studying molecular neuropharmacology. He is the Michael Hooker Distinguished Professor in the Department of Pharmacology at the University of North Carolina's (UNC) School of Medicine.
Mindset Pharma announced that, in addition to its potential lead new chemical entity candidate, MSP-4018, the company has identified two additional pipeline opportunities from its Family 4 compounds, MSP-4019 and MSP-4020.
Mydecine Innovations has completed its previously announced spin-out transaction of ALT House Cannabis Inc., a wholly-owned subsidiary of Mydecine which held the company's U.S. cannabis assets.
Novamind has opened its sixth integrative psychiatry clinic. The clinic is in Murray, Utah. The Murray Clinic also serves as the company's third clinical research site, and it is expects 65,000 visits to its clinics this year.
PharmaDrug Inc. has been granted a Pre-Investigational New Drug meeting with the U.S. Food and Drug Administration (FDA) for the clinical development of its patented enteric-coated formulation of cepharanthine (PD-001), an oral antiviral pill as a potential treatment for mild-moderate COVID-19. 
Revitalist Lifestyle & Wellness announced the launch of telemedicine counselling as an additional service offering. Revitalist continues to lead in revolutionary ways by offering telemedicine counselling, a cutting-edge mental health coaching platform allowing the entire nation access to necessary services.
2. Nikean Foundation announces $5 million gift to create a Psychedelic Psychotherapy Research Centre at Toronto's University Health Network (UHN)
The Nikean Foundation, a Toronto-based charitable foundation committed to the promotion of research and education in support of the beneficial use of psychedelic medicines, has announced a $5 million transformational gift today in support of psychedelic psychotherapy at the University Health Network (UHN). The gift is the largest ever donation in support of psychedelic science and research in Canada.
The Nikean Foundation has already partnered with the world's leading Open Science research organizations, including Imperial College (London), the Multidisciplinary Association for Psychedelic Studies (MAPS), and Usona Institute, to develop treatments using Psilocybin, MDMA, and 5-MeO-DMT.
1. Florida Would Study Psychedelics' Medical Benefits Under Top Senate Democrat's New Bill
The top Democrat in the Florida Senate filed a bill on September 24 that would require the state to research the medical benefits of psychedelics such as psilocybin and MDMA.
This is one of the rare times it would be ok to Texas our Florida, since the Lone Star State is one of many who embrace the FDA's breakthrough designation for alternate mental health therapies such as psilocybin. This bill will send our state in the right direction, especially amongst our veterans, for patients who are resistant to traditional mental health therapies.

Florida  House by Rep. Michael Grieco (D)
If enacted, the state Department of Health would be directed to "conduct a study evaluating the therapeutic efficacy of alternative therapies" such as those substances, as well as ketamine, "in treating mental health and other medical conditions," including depression, anxiety, post-traumatic stress disorder (PTSD), bipolar disorder, chronic pain and migraines.
The proposal, sponsored by Senate Minority Leader Lauren Book (D) is modeled on legislation enacted into law in Texas earlier this year that similarly instructs officials in that state to research the therapeutic value of certain psychedelics, although that bill had a narrower focus on helping military veterans with PTSD.