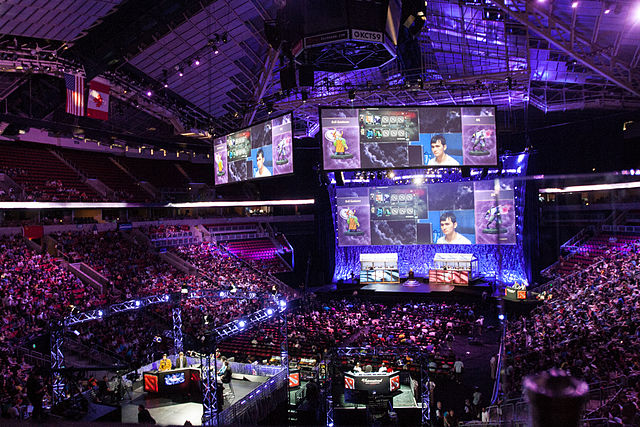 Tespa's Death Spawns New Opportunities in Collegiate Esports
With the pandemic still limiting large gatherings, collegiate esport giant Tespa announced that they are shuttering their community brand as parent company Blizzard looks to absorb them into their existing infrastructure. Tespa's closing down prompted a flurry of farewells, but without in-person events to sponsor it struggled to pivot its business model. 
Tespa was an industry trailblazer
After initially being founded in 2012 as the Texas eSports Association at the University of Texas, Austin, Tespa would eventually expand to cover the entire state and eventually other schools on the West Coast. A year later they would partner with Blizzard which evolved Tespa into a nationwide organization that provided support to collegiate communities all across the country.
Tespa would fulfill both a competitive and community function as they hosted tournaments in Blizzard titles such as Heroes of the Storm, Hearthstone, Starcraft, and Overwatch and briefly hosted the official Collegiate Rocket League for developer Psyonix all while supporting colleges in both America and Canada.
Tespa was one of the first organizations to elevate collegiate esports to a national stage before it was cool or trendy and it deserves all of the flowers for it. Unfortunately, Tespa's success meant it was more profitable to Blizzard as a tournament organizer than as a community supportive figure.
Crowded market
The past year has seen collegiate esports in North America become a hot commodity with investments from prominent organizations such as: GenG, Evil Geniuses, Cloud9, and most recently the Washington Justice. Not only have outsiders invested, homegrown entities such as the American Video Game League (AVGL), Collegiate Star League (CSL), and game specific organizers like Collegiate Carball Association (CCA) have emerged as top contenders in different sections of the space.
While collegiate is maturing, it is extremely crowded with a lot of smaller entities vying for both sponsorship and investment dollars. Tespa's role as the number one tournament organizer and community support figure would not last forever despite its alumni, backing, and prestige, and Blizzard realized it would work better for Tespa to be folded into its existing esports infrastructure.
While Tespa provided resources to colleges of all sizes, it did not monetize those interactions directly. A chapter could receive support for an event of 25 people for example and while Tespa had strict guidelines for how the event would be advertised, it cost the college nothing directly. There was a Tespa Plus subscription, but it was entirely optional and was hardly a means to profitability for Blizzard. Tespa could have went in the direction of a traditional, national support organization like the American Marketing Association (AMA) and charged semester/annual dues of $20 or more in exchange for access to the organization.
Of course Tespa is different from AMA, but it could have adopted a more revenue driven approach to offset costs beyond partnering with sponsors like SteelSeries and Coca Cola. Unfortunately, the market's crowding meant Tespa's community sponsorship goals was no longer valuable to Blizzard because others were filling the hole that Tespa traditionally did. While orgs like Cloud9 and Gen.G are pledging support to individual schools, Tespa covered both the United States and Canada which ended up including hundreds of chapters.
Who will take Tespa's spot?
Regardless, Tespa is gone and it will leave big shoes for other organizations to fill. Based on current trends, it seems no one else wants to become a Tespa as esports orgs like Cloud9 are focused on extremely exclusive invite only programs.
Cloud9's partner Uconnect is in a great position to become a scaled down version of Tespa (providing school orgs with sponsorship gear for events) while also operating as an efficient business. Uconnect has been in alpha testing for the past year, but has done a great job operating thought provoking panels, sponsored giveaways, and building infrastructure for their eventual full rollout.
While they were not the first major org to invest in collegiate, Evil Geniuses has been the most consistent in their support for collegiate since joining the scene this April. From hosting workshops to establishing a brand ambassador role, EG has added positively to the collegiate scene so far.
The key to EG's success so far has been hiring and utilizing familiar faces in collegiate to headline their program. Tapping into the wide array of collegiate talent available has given EG the authentic voice they needed to successfully convert college students into fans of their brand for the long run.
Some hardware manufacturers like Corsair and Nvidia have also revealed brand ambassador projects of their own, but a lack of in person events makes it harder to do meaningful activations. Overall, it will be virtually impossible for any one organization to pick up where Tespa left off, but no one organization has to do that. Instead, organizations should look to add value to programs and build sustainable programs that look to elevate collegiate esports. The scene is maturing but still small and organizations with improper intentions or shady practices will be spotted and dealt with quickly.