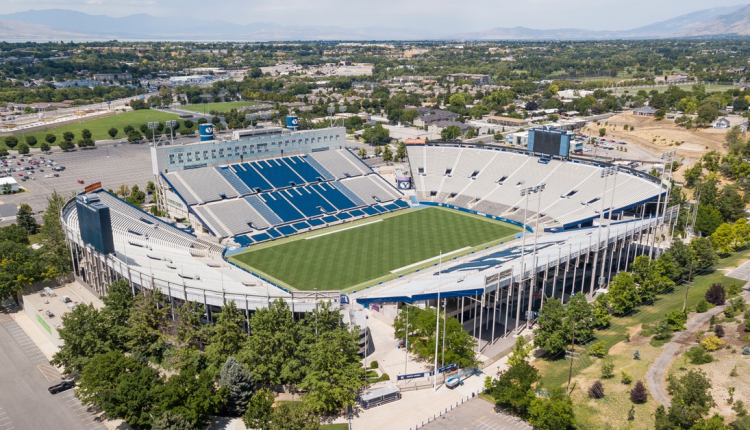 Collegiate eSports – Adding a Brand New Dimension to 'Varsity'
The past three years have seen collegiate esports explode in popularity, size, and scope, but with growth comes pains and the past years have been a huge learning experience for both collegiate coordinators and organizations looking to invest in the scene.
The Collegiate Explosion
Esports at the collegiate level has been brewing since the early 2010s as esports, in general, started to take off. Starting with gaming clubs on campus, collegiate esports grew to varsity programs, club sports, and gaming organizations such as Tespa and Collegiate StarLeague (CSL).
While traditional esports organizations such as Cloud9 and G2 Esports have to work really hard to turn a profit, colleges that invest in their programs have a really clear path to prosperity. The more players they give partial scholarships to the more money they make. If their school does well and becomes popular it only attracts potential fans/recruits to come to the school and boosts their recruiting profile overall.
Smaller D-I and DII schools have jumped on the esports wave headfirst and have been rewarded with national profiles they would otherwise never have. Maryville University's success in League of Legends and Overwatch has afforded the school a national following. Other early adopters such as Harrisburg University and Robert Morris University have seen success either hosting big collegiate events (Harrisburg's HUEFest) or producing top tier teams in a variety of titles (RMU's CS:GO and LoL teams).
How schools have responded
Every school's response to esports is extremely unique, and many college administrations have been helpful in making collegiate coordinators' dreams come true. Unfortunately for every Harrisburg University, there is a story such as Arizona State University where the administration was less than helpful in establishing a presence in esports.
The trendline as a whole is that administrations realize that collegiate esports might require a big initial investment, but it has a positive profit in a timeline they can control. The upside for small schools is much bigger than for D-1 powerhouses, but schools such as the University of Kentucky and Missouri have decided to make a name for themselves by investing in their esports on campus.
What does investing into esports look like for schools? Well, for some schools it is providing funding through their student governments to help grow homegrown esports clubs and associations. These esports clubs often start focusing on one game (Smash and League are the most common), and often grow to become mirrors of their traditional esports counterparts with teams practicing and competing in multiple titles. At the most involved, schools are investing millions into practice facilities, scholarships, coaches, esports directors, and helping their teams with branding to create potential contenders.
The beauty of collegiate esports is that no matter how much or little a college invests, at the end of the day it is esports and Cinderella stories still come true. Even though a team without scholarship athletes can beat a team playing from a school-owned facility, every player will tell you they would prefer to have all of the amenities and benefits that come with being a "varsity player."
How will investment shape collegiate esports
Even if collegiate esports can be a revenue maker for schools, the initial investment can be a hefty one for a small public school that doesn't possess a large endowment or rich alumni base. For these schools investment from local businesses, esport endemic companies, and fundraising through students on campus can make or break a program.
Companies such as CSL, Tespa, and AVGL have risen for the need in collegiate to provide infrastructure, tabling signage, and other behind the scenes needs to ensure that college clubs are thriving and finding everyone on campus that might be interested in gaming with other college students. Esport minded peripheral companies such as SteelSeries, iBuyPower, Corsair, and Nvidia have all launched initiatives aimed at helping schools either fill practice rooms with PCs and gear or helping students by giving out exclusive discount codes that benefit students.
Esports tournament organizers such as DreamHack and ESL have hosted collegiate circuits, show matches, and tournaments at their headline events in North America, and the aforementioned CSL, Tespa, and AVGL all host online tournaments for a variety of games. All of these companies have investors and are expected to grow because of the need and hunger in collegiate to compete against other colleges.
Collegiate specific tournaments have been the best place to invest because they can attract viewership in the thousands, are aimed at specific geographic locations and can have a closer appeal to a targeted demographic. The esports segment as a whole can prove difficult to segment but investing in collegiate takes a lot of the guesswork out of the equation.
Collegiate has been one of the best growth segments of esports because it is fueled by passionate individuals who want to see their space grow because they are growing their own local communities. Investing collegiate can be a gamble, but the growth we've seen so far proves why so many have decided to jump in headfirst.