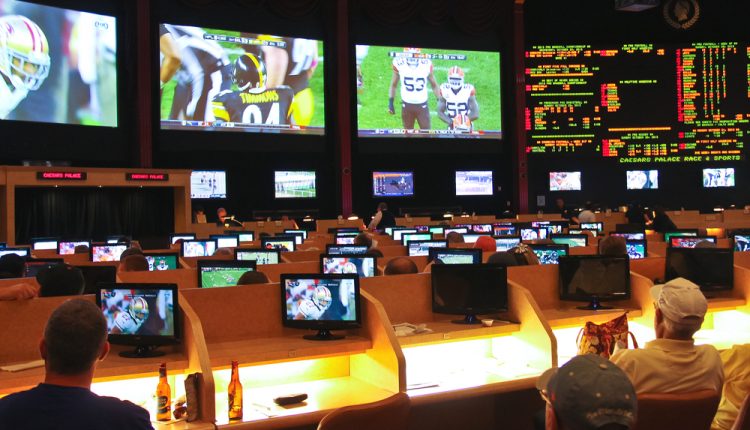 The Scoop On Ontario's Legal Sports Betting Expansion
Ontario's legal sports betting scene is on schedule to expand this weekend.  Up until April, the only way you could legally place a bet on a sports event was through the Ontario Lottery and Gaming Corporation or ProLine-Plus.  
Everything will change for Ontario sports gamblers at Midnight on Sunday. It is at this time when upwards of more than a dozen approved sportsbooks will begin taking wagers on sports events ranging from college basketball March Madness to NHL hockey, the Masters golf tournament and more.
Ontario Sports Gambling Details
Ontario requires that an individual be at least 19 years of age to wager on sporting events. Furthermore, Ontario requires that the gambler be located within the province border to place a wager online. The Ontario Alcohol and Gaming Commission serves as the regulatory body of the provincial government's sports gambling industry. iGaming Ontario, commonly referred to as iGO, was formed this past summer to serve as a subsidiary for online gaming conducted by way of private parties.
Those interested in sports gambling in Ontario should double-check to ensure there is an iGo logo on the website or app in question. The lack of such a logo is an indication that the site or app is not licensed. The entire list of regulated sports gambling operators is available at igamingontario.ca.
The Ontario license is meaningful as it is an indication that standards are in place for sufficient regulation that protects the consumer. A sportsbook website or app without the license is not guaranteed to pay winnings to a customer. Such a defrauded customer will not have any option for legal recourse.
The Transition From The Grey Market
Grey market sports gambling operations are those licensed in certain jurisdictions and accept bets from gamblers in jurisdictions where they have not obtained the necessary license. Such businesses are deemed illegal unless they have the proper agreements in place with iGO and AGCO.
If you are a sports gambler with a grey market business that has secured the license for operation in Ontario, you should know that operator will have to make the transition to the regulated market prior to Monday to be in full accordance with the law. Such a transition includes the acceptance of conditions and terms along with the use of a digital wallet. Furthermore, operators are to settle bets from gamblers in Ontario or those placed in Ontario prior to going live within the context of the newly-regulated market.
A Word On Sportsbook Bonuses
Sportsbooks generate interest from new gamblers through sign-up bonuses. Such bonuses typically include cash or no-cost bets. Certain sportsbooks match the gambler's initial deposit at the time the account is opened.
If you are considering investing in sports gambling companies, don't let the prospect of initial losses stemming from generous bonuses stop you from adding one or several of the industry's publicly traded companies to your portfolio. Though offering such bonuses seems counter-intuitive, especially when viewed from the lens of someone interested in sports gambling investing, the data shows this "loss leader" promotion is financially beneficial to sportsbooks in the long run. The business model is similar to that of video game hardware makers such as Sony and Nintendo that lose money with each console sale and make it up across posterity with the sale of video game software with comparably high margins.