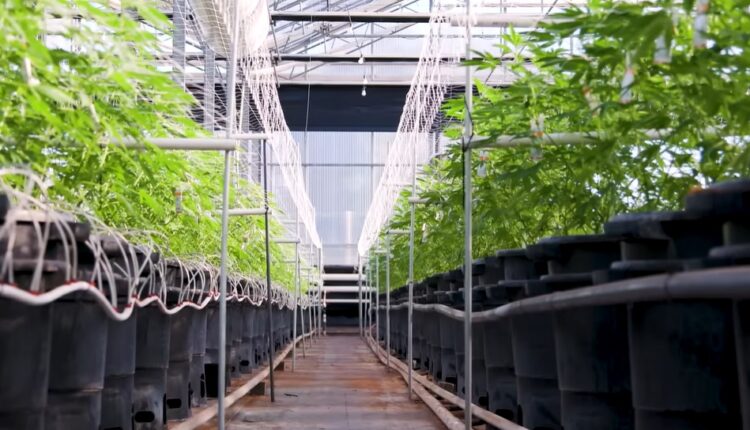 Another 2023 High In MSOS Cannabis ETF As Investors Remain Engaged
The price action in AdvisorShares Pure US Cannabis ETF (NYSE: MSOS) and its constituent stocks continued its brisk upside trade to start the week. For investors that have grown accustomed to a recurring pattern of market corrections following buoyant news on federal reform, this is welcome news.
Unlike the last time we updated readers on the strong ETF price action, today's move comes with a dearth of actionable news. Mainly, it is the byproduct of momentum feeding on itself, driven by an elevated level of short interest.
Short interest refers to the total number of shares of a particular stock or ETF that have been sold short by investors but have not yet been covered or closed out through offsetting buy transactions. In simpler terms, it represents the total number of shares that have been borrowed and sold by investors who believe the stock's price will fall. These investors aim to profit from a decline in the stock's value by buying back the shares at a lower price in the future.
As of the latest reporting period, MSOS ETF had 10.42 million shares short versus total shares outstanding of 72.11 million. Represented in percentage terms, that equates to approximately 14.4%. Anything over ten percent is generally deemed by market professionals to have an elevated overall short interest profile.
MSOs Catalysts In The Pipeline
Buoying the heightened activity is a double-barrel reform catalyst table that's not showing much quit.
First off, the potential reclassification of cannabis to Schedule III carries significant implications for U.S. cannabis companies. Most notably, it would eliminate the burden of the 280e tax code requirement, which currently prevents businesses in the industry from deducting ordinary operating expenses, resulting in exceptionally high effective tax rates. Removing this impediment would transform numerous industry players into entities capable of generating positive cash flow and net income, excluding any exceptional write-downs.
Beyond the tax advantages, rescheduling cannabis would mark a profound departure from its current classification as a Schedule I substance, which categorizes marijuana as lacking any medical utility and lumps it together with high-risk substances like heroin.
Secondly, Senate Banking Chair Sherrod Brown is sounding increasingly optimistic about banking reform for the cannabis industry, reiterating last week that the Secure and Fair Enforcement (SAFE) Banking Act will likely get a committee hearing over the next six months and that agreement is imminent, reported Politico.
The market response to both of these developments has been encompassing, with cannabis stocks in both the U.S. and Canada witnessing substantial gains.
By the end of the session, it was a couple of battered LPs in Canopy Growth and Aurora Cannabis that lead the way. Percentage leader of Tier-1 exchange listed North American equities are as follows:
Canopy Growth – CGC – +81.37%
Aurora Cannabis – ACB – +72.17%
Trulieve Cannabis – TCNNF – +11.63%
Curaleaf Holdings – CURLF – +9.62%
Green Thumb Industries – GTBIF – +9.90%
Tilray – TLRY – +9.60%
Cronos Group – CRON – +9.09%
Ayr Wellness – AYRWF – +4.49%
Verano Holdings – VRNOF – +3.54%
TerrAscend Corp. – TSNDF – +1.38%
At the closing bell, the MSOS ETF traded at $9.13, reflecting a substantial increase of 10.00%. This marks the fourth double-digit gain over the past eight trading sessions for the rally began. Of note, current prices remain considerably below the all-time high of $55.05 (February 10, 2021) and the 2022 high of $25.79 (January 3, 2022).