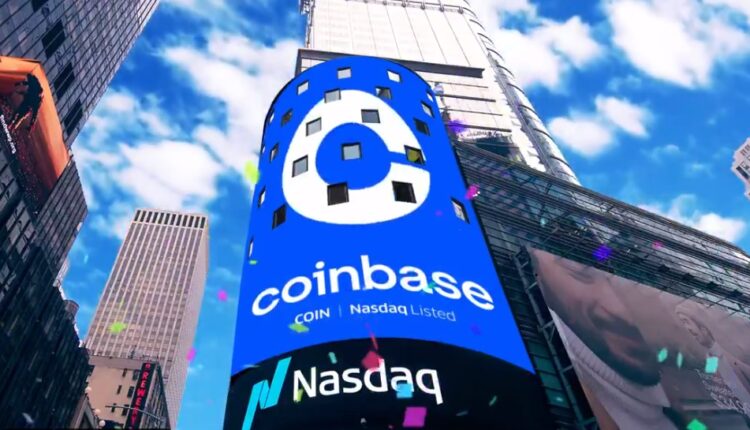 Coinbase Bitcoin Exodus Continues As Another $2B Worth Of BTC Exists Platform Over The Weekend
According crypto research company Glassnode, Coinbase (NASDAQ: COIN) experienced additional material withdrawals from its platform over the weekend (November 26-27). The amount withdrawn totaled roughly $2 billion, bringing the combined total withdrawn since Nov. 23 to approximately $4.3 billion.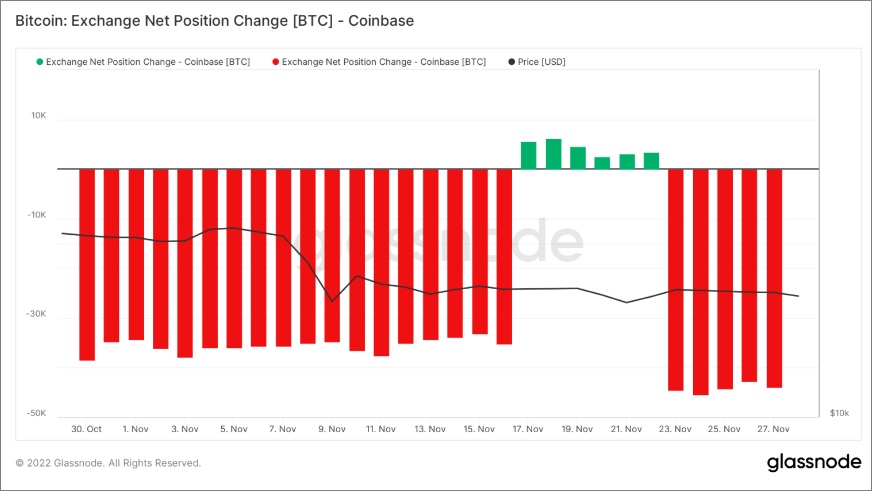 Of course, the prime reason for the exodus is extreme unitary depositor distrust in centralized crypto exchanges following the collapse of FTX's dramatic and rapid collapse last month. FTX and its affiliates filed for bankruptcy in Delaware on Nov. 11 in one of the highest-profile crypto blowups on record, leaving an estimated one million customers and other investors facing several billions of dollars of losses.
In our view, another reason for the exodus has less to do with the immediate solvency of Coinbase, and more to do with how customer deposits could be treated should the company forage into bankruptcy,
According to a Bloomberg article published in May 2022, in its then latest quarterly report, In its quarterly report, Coinbase added a risk disclosure which explicitly denoted that if the company were to file for bankruptcy, the court might treat customer assets that the exchange is custodian for as Coinbase's assets.
In other words, a bankruptcy court could consider regular depositor assets as Coinbase's assets, even though the latter is simply a custodian of customer funds. As such, senior secured creditors would get first priority on Coinbase's remaining assets in a theoretical liquidation, while depositors could be left holding the bag.
Insolvency proceedings could also prevent customers from selling or exchanging their coins because of 'automatic stay' proceedings imposed on creditors. .
Evidently, it's a fact that many current depositors are cluing into—even if the risk of insolvency remains small at present—with many investors opting to store their bitcoin off-chain in cold wallets.
For example, Data provided by Coinglass earlier this month showed that exchanges now hold 9.4% fewer Bitcoins compared to the balance of 2.02 million coins on Nov. 10, compared to 1.83 million bitcoins from a week prior. This means that over the last seven days since the FTX crisis became known, 190,000 BTC left exchanges — equivalent to $3.14 billion at current Bitcoin prices.
Undoubtedly, the up-to-date figure is much higher.
As a reminder, a secured creditors is a lender directly tied to an asset or investment that holds a lien against a debtor's assets. Lien is often agreed upon at the time the debt is taken and most often held as collateral in the asset purchased or ownership of other belongings of the debtor. In the United States, the general order of creditor and contributory ranking on a debtor's insolvency is as follows:
Secured claims
Administrative expenses and priority claims
General unsecured claims
Subordinated claims
Equity interests
In theoretical bankruptcy proceedings, Coinbase depositors could be considered general unsecured creditors, behind bondholders and administrative staff handling the liquidation or re-organization.
According to the filing referenced above, Coinbase was custodian for $256 billion of customer money on March 31.