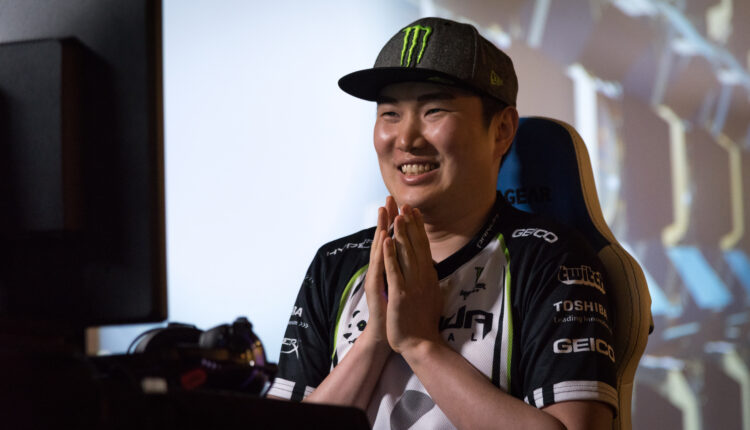 Esports Sponsorships: Why the Industry Needs a New Template
With esports relying heavily on sponsorships for operating revenue, the industry needs to improve its often cookie cutter sponsorships if it wants to stay relevant.
Young consumers want better ads
Esports is important to marketers because the main consumer of esports content are very impressionable 18-34 year olds. At this age, marketers are either looking to create loyal consumers for life (luxury brands, cars, mortgage companies, etc) or appeal to a demographic that their product is catered towards (grooming, food and bev, hardware, movies, other video games, etc).
Having a very defined, yet segmented market, esports is a ready built space friendly to advertising and sponsorships that should sell itself correct? Unfortunately, esports sponsorships and advertising requires a finer touch which a lot of brands frankly seem to not understand. For starters, 63 percent of 18-34 year olds use ad blockers which renders most traditional ad buys meaningless.
The 'ad blocker generation' not only ignores traditional ad runs, but also tends to ignore sponsored links because they can often look sketchy. Even with this information we tend to see companies dip their toes in the water with subpar ad buys, outdated or poorly targeted content, and little to no company interaction on social media or on site.
So how can ad agencies, marketing firms, and brand marketing firms turn this around? Focus on engaging the customer instead of talking to them. Gen Z is spending an average 4 hours and 15 minutes per day on their phone and you are not going to capture their attention by reusing a TV ad.
State Farm has done an excellent job investing in esports by transforming their existing strategy and applying it to the space. Instead of playing Jake from state farm ads, they are investing in league-level esports sponsorships in Overwatch and League Championship Series (LCS). Their marketing director Ed Gold broke down their strategy to EsportsBiz, which contains a lot of great information for newcomers to the space.
Essentially, if you are going to spend ad dollars in the space, you want to maximize them. Buying ads on a website, Twitch stream, or slapping a name on an event and calling it a day is a net negative. Look to ingratiate your brand with that event and build trust with consumers by interacting with them at events or online through communication via your brand.
In-game promotions are underutilized
Earlier in the year we looked at why we believe in game advertising had potential to take off, and while we have seen movement in the space it is still being under developed. In game advertisements are when companies advertise their product directly in game for viewers or players to see. 
This is important to capitalize on because marketers can appeal to both esports and casual consumers, and in some cases (CS:GO) it can be done without developer intervention. Riot is starting to use this more for the LCS as it realized it was wasting potential ad space without hampering the user experience.
These ads are great in games where ads can fit into a game's background without distracting the viewer from the action because they act in a subliminal manner. After going to Yankee stadium several times a year I think of flying Delta because I see the massive sign above the scoreboard.
In game promotions are also great for video or pre-recorded content because they can be added in the editing phase with software such as Adobe After Effects to create compelling content without distracting the viewer.
Video Content needs improving
Speaking of video content, the overall state of digital video content is frankly appalling. From unfunny cringe inducing Twitter videos to stale YouTube content that garners no traction, many esports organizations or third party sponsors have dropped the ball on creating paid content.
Ironically, the industry used to pump out pretty good content a few years back especially from content focused organizations (OpTic Gaming and FaZe Clan namely), but most video content ideas have become rehashed as orgs have reduced content creation budgets leading to a lack of innovation.
Compelling content is a two headed monster. It requires an actually engaging video and a great idea that can either be repeated or produced in a serial manner. Some content organizations have to make (behind the scenes narrative based shows like TSM Legends), but everything else is what has been lacking.
Of course COVID makes creating content extremely hard, but the decline in good content started about a year and a half ago. Video content is important because they have traditionally been one of the best places for sponsors to interact with consumers.
One of my favorite orgs for consistent video content has been Team Liquid. Utilizing your stars is important and Liquid has done a great job maximizing on the content they can provide for their fans while giving brands good value for their investment. The reason why Team Liquid's content is so good is because they have consistently invested in the human element of content production and given them amazing tools to work with to create compelling videos that serve as vehicles for brands!
Whether you are a marketer looking to spend in esports, or a brand looking to improve your reach, make sure you always look at the human element and invest in it because without it your money is being thrown down the drain.