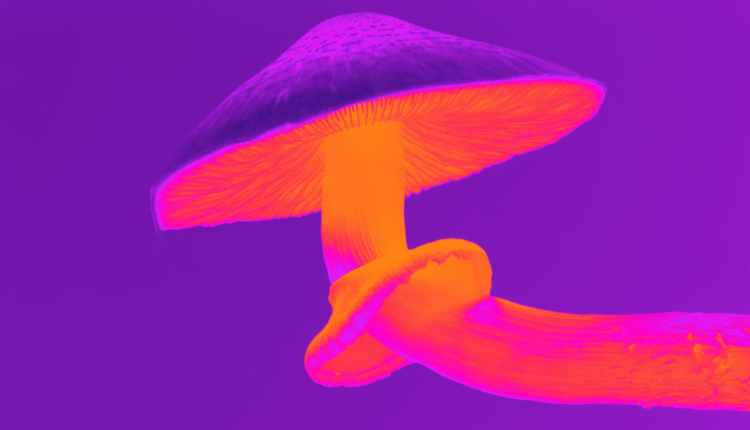 Numinus' Dr Evan Wood: There is Nothing Like Psychedelics to Treat Mental Health Challenges
Last week, The Dales Report sat down with Dr. Evan Wood, Chief Medical Officer at Numinus (TSXV:NUMI) for a candid discussion about his work at the company and the growing support for psychedelics and psychedelic-assisted psychotherapy in Canada. He said there are several reasons to be hopeful about the state of the industry, especially with regard to Health Canada.
Reasons For Excitement Around Psychedelic Therapy in Canada
Wood says the interest in the space here has a lot to do with our federal health agency, which has made it clear it is willing to examine the efficacy of psychedelic assisted therapy: first, by permitting access to psilocybin through section 56 exemptions, and then by allowing therapists to access it for training purposes.
"There are clear signals from regulators and the market to support this industry," Dr. Evan Wood said, noting that little opposition exists politically to the idea of using psychedelics to help with mental health challenges. "I don't think we're seeing the same kind of political headwinds that we're seeing, for instance, with medical cannabis… I just don't see that, I think there's reason for optimism."
Wood says psychedelic-assisted therapy is "more promising than anything else in the mental health space right now."
Psychedelic Potential for Mental Health is 'Incredibly Promising'
Numinus has two arms of business: the lab, which was the first Health Canada-licensed laboratory to grow and extract psilocybin from psilocybin mushrooms, according to Dr. Wood, and a number of clinics.
"We recently acquired a mental health organization called Mindspace," said Wood. "They have a clinic network in Quebec. We have a clinic in Vancouver as well, that in many respects is the test kitchen readying for when regulations changes that will enable the widespread use of psychedelic assisted psychotherapy as part of a normal part of the mental healthcare system."
Wood said the evidence for existing mental health treatments, such as antidepressants, often leaves evidenced-based practitioners scratching their heads.
"There's no home-run benefit of these drugs, and if you look at real-world experience with patients, most patients don't like taking them," he said. "People do not like how it feels to be on these drugs, which you have to take everyday."
Wood said in comparison, the results of a psilocybin trial for depression show that more than 70 percent of people described the experience as "one of the top five spiritual experiences they've ever had in their lives."
"On the one hand, you have this thing that doesn't look like it works very well, and has side effects people don't like. And on the other, you have this thing that looks incredibly promising; it looks safe, and people appreciate the experience."
These factors, combined with society's current mental health challenges make for the "perfect storm" for the development of a new industry, he said.
"I really think that there's an opportunity to transform mental health care right now," he said. "I don't think there's going to be a small incremental gain when we go from a symptom management approach with daily medications… to something that you can approach mental health with curative intent."
Wood referenced MDMA for PTSD trials by MAPS that showed that a year after treatment, 70 percent of participants no longer met the diagnostic criteria for the disorder.
Health Canada and the Special Access Program
Dr. Wood has a close relationship with Health Canada and has played an important role in communicating with the agency about a change to its Special Access Program implemented in 2013, which removed a potential point of access for drugs such as psilocybin and MDMA.
That change, implemented by the Harper government, turns out to be in violation of international ethical guidelines.
"Health Canada posted a notice of intent to change that program and welcomed public consultation," he said. The consultation period has now closed, but Wood said a number of organizations including Numinus and MAPS Canada submitted feedback.
If the change is made, Dr. Evan Wood said it will enable individuals and their patients to be considered for a special access exemption to Canada's drug laws to access psychedelics for therapeutic use (though it will be limited to individual patients and those with serious life threatening illness).
What Numinus' Licence Enables Them To Do That Others Cannot
Wood says Numinus' licence enables it to handle not just psilocybin but "a whole host of psychedelics including DMT, MDMA, psilocybin, and LSD."
"The company essentially has a license to handle and resource, to research, to be able to import those or distribute them," he said. "It's a dealer's license as well, so other groups that want to research these substances, we can import them and sell them. Essentially, that enables our laboratory to undertake research in this area."
Wood said to succeed in the industry, companies are going to have to operate with more than just one pillar in place.
"There's going to have to be a lot of thoughtful approach taken for companies to be successful in this space, and moving very methodically, with eyes wide open around the regulations and having a good business plan," he said.
"We're still some time away, and work is required before psychedelics go mainstream."
__________
* In accordance with an executed agreement between The Dales Report and Numinus Wellness, The Dales Report is engaged with the aforementioned on a 12-month contract for $10,000 per month, with the purpose of publicly disseminating information pertaining to Numinus Wellness via The Dales Report's media assets, encompassing its website, diverse social media platforms, and YouTube channel. Compensation for The Dales Report services involves the receipt of a predefined monetary consideration, which may, on certain occasions, encompass ordinary shares in instances where monetary compensation was not obtained. In such instances where share compensation was received, The Dales Report hereby asserts the right to engage in the acquisition or disposition of such shares subsequent to the conclusion of the aforementioned contractual period, in compliance with provincial, state, and federal securities regulations. Please refer to the "Disclosures" section below, which is to be interpreted in conjunction with this disclaimer.