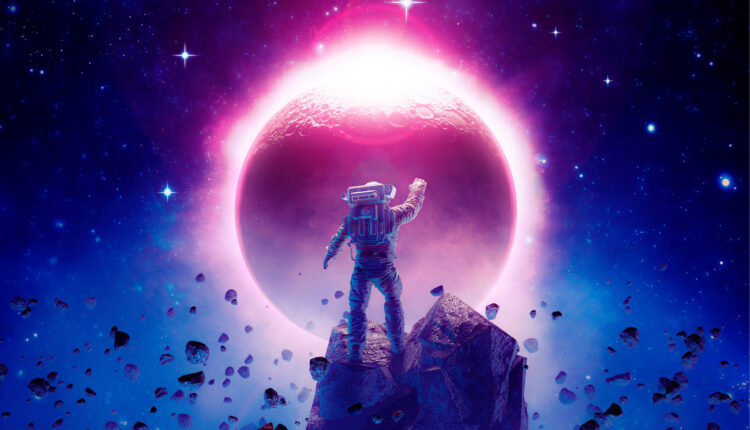 Strong Psychedelic Data In 1H 2021 Sets The Stage For Key Endpoint Results Later This Year
The first half of 2021 was definitely a momentous period for the sector in terms of psychedelic data. In the first two quarters of the year, a series of positive research studies and successful rounds of fundraising helped industry leaders uniquely position themselves to take advantage of the dynamic market forces at play. Here are some of the significant events which transpired on the research front, and the potential spark that could lead to the sector's next leg higher.
New England Journal of Medicine Publishes Study Comparing Psilocybin vs. Escitalopram
What Happened: In April, the New England Journal of Medicine published a randomized and double-blind study examining the effectiveness of psilocybin vs. escitalopram in treating moderate-to-severe major depressive disorder. Though the study was only intended to examine the differences between the substances and not draw any definitive conclusions, researchers found that a greater number of participants in the psilocybin group responded to treatment and experienced symptom remission versus the control group using escitalopram.
For a more detailed breakdown of the study's results, click here.
Why It Matters: Though moderately sized (59 participants), the psychedelic data provided tangible evidence that psilocybin has the potential to be as effective, if not better in treating depression than the medications currently prescribed to treat the condition. This is significant from both a research and market perspective, as many of the companies researching psychedelic-based therapies are hoping to use third-party studies such as this to help shorten the path to approval for their pipeline drugs.
John Hopkins Study Shows Psilocybin Assisted-Therapy 4-Times More Effective Than Typical Antidepressants
What Happened: In May, the Center for Psychedelic and Consciousness Research at Johns Hopkins Bayview Medical Center published the results of a randomized, waiting list-controlled clinical trial examining the use of psilocybin in the treatment of Major Depressive Disorder. Seemingly confirming the results of the New England Journal of Medicine study, researchers found that psilocybin-assisted therapy could help significantly reduce depression, with 71% of participants reporting clinically meaningful responses.
For a more detailed breakdown of the study's psychedelic data, click here.
Why It Matters: Like the previous study, the John Hopkins study was incredibly small, with only 24 out of 27 participants completing the study. However, the results were so significantly lopsided in favor of psilocybin that it would make any researcher (or investor) worth their salt to demand a follow-up. It is worth noting that a larger and more comprehensive study by COMPASS Pathways is doing just that, with its endpoint results set to be releases in the second half of 2021.
atai Life Sciences B.V. Launches $200+ Million IPO
What Happened: Earlier this month, atai Life Sciences B.V. launched its highly anticipated IPO, seeking around $214.3 million. Upon successful closing of the IPO, atai will be instantly catapulted to the forefront of the psychedelic industry, putting the company on par in terms of market cap with COMPASS Pathways and Mind Medicine.
For a more detailed breakdown of the atai IPO, click here.
Why It Matters: atai has all the fundamentals required to become a blockbuster psychedelic company. Two of the company's biggest investors are PayPal billionaire Pete Theil and Christian Angermayer, one of Europe's most powerful and influential tech investors. Not only that but it has a deep bench of psychedelic compounds and therapies that rivals competitors like MindMed. Unlike the cannabis industry, where even large brands still struggle for supremacy, we are witnessing the emergence of what could be considered true market leaders: COMPASS Pathways, MindMed, and atai Life Sciences.
Not All About The Obvious Players
Tryp Therapeutics is a California-based company focused on studying using psilocybin in treating eating disorders (Prader-Willi Syndrome/ hyperphagia), fibromyalgia, and forms of chronic pain. The company is in the process of collecting information to file the applicable Investigational New Drug applications with the FDA and is pushing towards initiating Phase 2 trials in the coming quarters.
Although Tryp Therapeutics is much smaller than the likes of COMPASS and MindMed, the company is staking out a unique area of psychedelic-based therapy, which could help attract additional investment. Furthermore, with California currently considering decriminalizing psychedelics, Tryp Therapeutics may stand to benefit from regulatory ease should the state follow through.
The second half of 2021 is a time when many leadership psychedelic companies' research efforts will reach significant milestones. COMPASS Pathways is set to announce Phase 2B endpoint results of its psilocybin COMP360 formulation along with assisted-psychotherapy for depression and atai closing out Phase 2 trials late this year, the market has some prime catalysts to help confirm the earlier data. In our estimation, positive psychedelic data could prove to be the catalyst to spark the next sector move higher.
Yes, the leadership stocks get most of the attention, as they should. But the final companies standing could easily be the companies flying under the radar in the present. All sector participants, both big and small, should benefit greatly if COMPASS Pathways is able to produce Phase 2B results which confirm what we already suspect—that psilocybin assisted-therapy is the next big evolution in depressive disorder treatment.