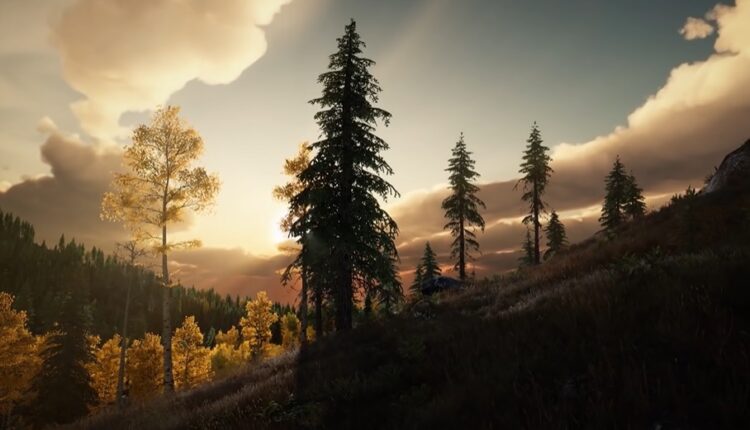 TDR's Top 5 Psychedelic Developments For The Week Of March 20
Welcome to TDR's review of the Top 5 Psychedelic Developments for the week of March 20. Aside from presenting a synopsis of events, we provide market commentary to summarize the week that was for publicly-listed companies.
5. Field Trip Health & Wellness Obtains CCAA Protection
Field Trip Health & Wellness Ltd. (TSX-V: FTHW) announced that it has obtained an Order (the "Initial Order") for creditor protection from the Ontario Superior Court of Justice (Commercial List) (the "Court") under the Companies' Creditors Arrangement Act (CCAA). PricewaterhouseCoopers Inc. has been appointed as the CCAA monitor.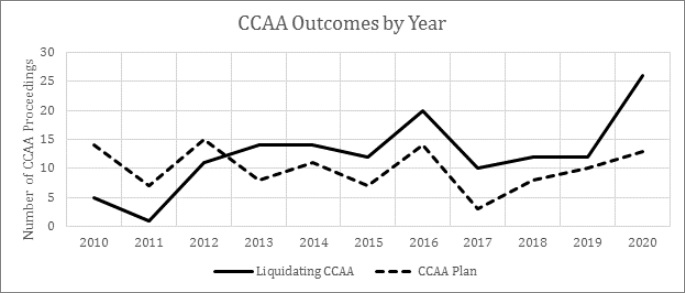 After careful consideration of the Company's cash position and available alternatives by the Independent Committee of the company's Board of Directors, and thorough consultation with the company's legal and financial advisors, the Board of Directors determined that it is in the best interests of Field Trip and its subsidiaries to file for creditor protection under the CCAA.
Additional TDR Coverage: Can Field Trip Health & Wellness Re-Emerge From Creditor Protection? What The CCAA Data Shows
4. Psychedelic Brew Ayahuasca's Profound Impact Revealed In Brain Scans
The brew is so potent that practitioners report not only powerful hallucinations, but near-death experiences, contact with higher-dimensional beings, and life-transforming voyages through alternative realities. Often before throwing up, or having trouble at the other end.
Now, scientists have gleaned deep insights of their own by monitoring the brain on DMT, or dimethyltryptamine, the psychedelic compound found in Psychotria viridis, the flowering shrub that is mashed up and boiled in the Amazonian drink, ayahuasca.
The recordings reveal a profound impact across the brain, particularly in areas that are highly evolved in humans and instrumental in planning, language, memory, complex decision-making and imagination. The regions from which we conjure reality become hyperconnected, with communication more chaotic, fluid and flexible.
__________
Major Milestones Of LSD Research Since Being Discovered In 1943
| Date | Research Organization | Breakthrough |
| --- | --- | --- |
| 1943 | Sandoz Pharmaceuticals | First synthesized by Albert Hofmann |
| 1953 | National Institute of Mental Health | Discovery of LSD's psychoactive effects on serotonin receptors |
| 1954 | University of Saskatchewan | First published report of LSD's potential as a psychiatric drug |
| 1960 | N/A | Publication of "The Doors of Perception" by Aldous Huxley |
| 1962 | US Drug Enforcement Administration | Controlled Substances Act classified LSD as a Schedule I drug |
| 1965 | Harvard University (USA) | Harvard psychedelic research program shut down |
| 1990s | N/A | Renewed interest in LSD research for treating end-of-life anxiety |
| 2006 | University of Zurich | First published study of LSD's effects on the brain using fMRI |
| 2011 | N/A | Study on LSD-assisted psychotherapy for anxiety in terminally ill patients |
| 2014 | Imperial College London | Study on the effects of LSD on the brain's default mode network |
| 2016 | MAPS | First controlled study on LSD-assisted psychotherapy for anxiety |
| 2018 | University of California, Davis | Study on the potential therapeutic effects of LSD for depression |
| 2021 | University of California, Davis | Study on the potential for microdosing LSD for mood enhancement |
__________
3. Psychedelic Stocks Flat As Biopharma Peers Outperform
The psychedelic sector was flat this past week, as reflected by the Advisorshares Psychedelics ETF (PSIL)↓0.28%. The sector performance was inline compared to biopharma peers, with the Nasdaq Junior Biotechnology Index↓3.55% and Nasdaq Biotechnology Ishares ETF↑1.10%. The NASDAQ 100 ↑2.20% and S&P 500 ↑1.61%also finished green, as markets held firm in the wake of another 25 basis point rate hike by the Federal Reserve.
Here's how the Health Care (Biotechnology) sector performed:
In the news…
atai Life Sciences reports fourth quarter and full year 2022 financial results and provides clinical pipeline highlights.
Australians are expected to pay out-of-pocket costs of at least $25,000 to receive MDMA and psilocybin therapy when the psychedelic drugs become classified as medicines to treat certain mental health conditions later this year.
California Senate committee has approved a bill to legalize possession of certain psychedelics and facilitated use of the substances.
Clairvoyant Therapeutics announced that the first clinical trial participant in Finland enrolled in CLA-PSY-201 has received their first dose of the drug along with Motivational Enhancement Therapy.
Colorado senators approve psychedelics Advisory Board nominees to oversee legalization.
Diamond Therapeutics announced FDA-authorized clinical trial of low-dose psilocybin in collaboration with University of Alabama at Birmingham.
Emyria Limited has expanded its MDMA analogue library, in partnership with the University of Western Australia to over novel 150 compounds.
Enveric Biosciences has entered into an agreement with Avance Clinical, an Australia-based contract research organization with US operations, for its planned Phase 1 clinical trial of EB-373, the company's lead candidate targeting the treatment of anxiety disorders. The Phase 1 clinical trial is expected to initiate in the fourth quarter of 2023.
Hawaii Senate committee approved a House-passed bill on Wednesday that would create an advisory council to look into possible regulations to provide access to federal "breakthrough therapies" like psilocybin and MDMA.
Imperial College London study has revealed how psychedelic drugs alter the way the brain functions. Scientists used detailed brain imaging data to analyze the effects of DMT (dimethyltryptamine), a potent psychedelic compound, on the brains of 20 healthy volunteers.
Irwin Naturals announced the successful acquisition of Keta Media, LLC, dba Ketamine Media as of March 17, 2023. Ketamine Media is the nation's foremost advertising company dedicated to raising awareness about the clinical use of ketamine. The agreement with Ketamine Media was initially announced on September 29, 2022.
Jake Paul claims he participated with the Chicago Bears' enemy in ingesting the ayahuasca on the very retreat Aaron Rodgers spoke of on the podcast.
Lucy Scientific Discovery launched a new line of unscheduled psychoactive compounds that will be available for sale throughout the United States, and where permitted throughout the rest of the world.
Nevada senators held a hearing on a bill to legalize the possession of psilocybin on Thursday, discussing a proposed amendment to remove therapeutic use provisions and taking extensive testimony from advocates and experts
New research on non-hallucinogenic LSD…
Numinus Wellness announced that Reid Robison, Chief Clinical Officer of Numinus, has contributed to studies published in four peer-reviewed papers thus far in 2023 for his work in the treatment of mental health disorders including Post-Traumatic Stress Disorder, depression, and anxiety.
Meme Of The Week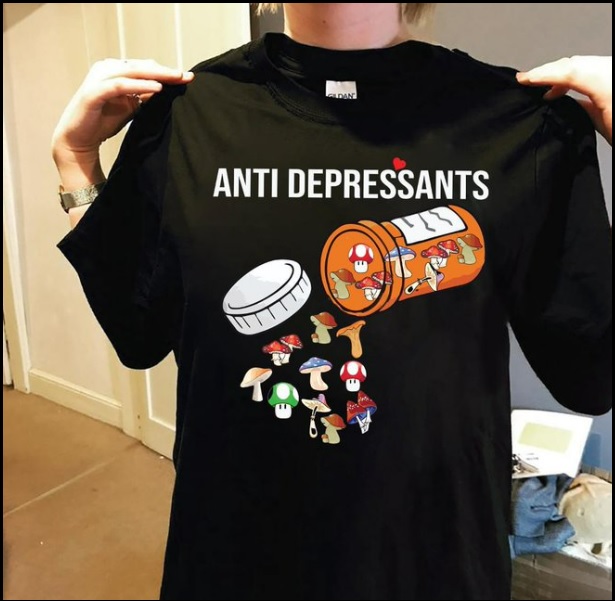 Oregon's emerging psilocybin mushroom market braces for dose of financial reality.
Oregon regulators have approved the nation's first-ever psilocybin production license under a novel state-based regulatory framework for broad access to the psychedelic that voters approved in 2020.
PaxMedica, Inc. held a Scientific Advisory Board meeting on March 10-12, 2023. A number of new members have been added to the board, which consists of many key opinion leaders in autism spectrum disorder (ASD) in the United States.
Psychedelic Medicine Political Action Committee (PAC) is the latest activist-formed organization focused on steering federal funding toward research, education and ultimately encouraging policymakers on both sides of the aisle to revise long-standing restrictions on these substances in the face of growing evidence of their therapeutic benefits as well as recent state-level legalization.
Psyence Group has entered into a brokered subscription agreement with Cantheon Capital, LLC, a fund focussed on listed biotech stocks with near term catalysts. Cantheon will invest an aggregate amount of USD $1,393,750—payable in two equal tranches—to fund Psyence's clinical trial in Australia, which will be conducted through recently announced CRO partner iNGENū Pty Ltd.
'Serious concerns' over TGA's decision making on landmark psilocybin, MDMA ruling.
Strong majority of Americans support legalizing and regulating psychedelics therapy, and most back federally decriminalizing substances like MDMA and psilocybin, according to a new poll.
Texas: The future of psychedelic therapy was a hot topic at SXSW 2023.
Water Tower Research: In a period of sector upheaval, Numinus remains a steadfast business, with operating profitability in clear line of sight. The company is well positioned to benefit from reduced competition.
Wesana Health Holdings has entered into a definitive asset purchase agreement dated March 20 2023 with Lucy Scientific Discovery Inc. for the sale by Wesana Health Inc., a subsidiary of the company, of its SANA-013 intellectual property and related assets for consideration of 1,000,000 common shares of Lucy and US$570,000 in cash.
2. Minnesota Lawmakers Take Up Bill To Create Psychedelics Task Force To Plan For Legalization
A Minnesota House committee on Thursday took up a bill to establish a task force to study and advise on the potential legalization of psychedelics like psilocybin, MDMA and ibogaine.
There's a wide range of issues that are incredibly helped with these medicines, and that's why I think we should really start to look seriously at legalizing these drugs in Minnesota.

Minnesota Rep. Andy Smith (D)
As lawmakers in the state continue to advance a measure to legalize marijuana, the House Health Finance and Policy Committee agreed to pause further action on the psychedelics reform bill from Rep. Andy Smith (D) after adopting an amendment meant to bolster its bipartisan appeal.
The idea is to hold it over in committee so that it can possibly be incorporated into broader omnibus health legislation that's in the works.
1. Oregon Issues First License Under Psilocybin Program
Oregon has issued its first license under its new system that offers controlled use of psilocybin to the public.
The Oregon Health Authority announced Wednesday that it had issued a manufacturer license to Satori Farms PDX LLC, owned by Tori Armbrust. Oregon Psilocybin Services, which falls under the health authority, began accepting applications for four license types in January. More than 220 license and worker permit applications have been submitted to Oregon Psilocybin Services so far.
Voters in the state in 2020 approved legalizing the therapeutic use of psilocybin mushrooms. Oregon Psilocybin Services says it will take time for all four license types — manufacturing, lab, service centers and facilitators — to become licensed and set up operations.