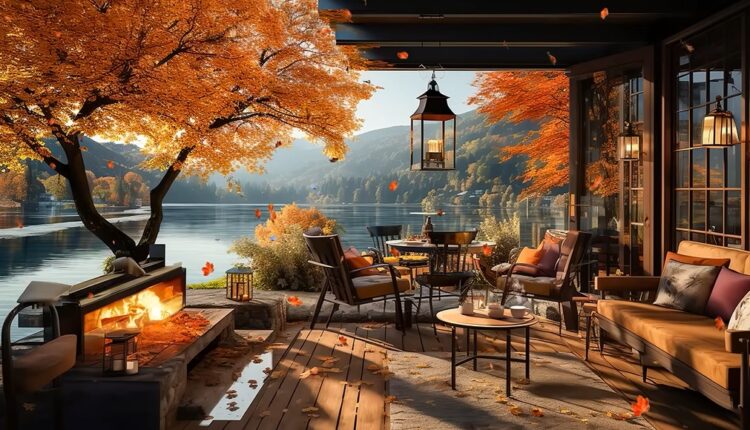 TDR's Top 5 Psychedelic Developments For The Week Of September 25
Welcome to TDR's review of the Top 5 Psychedelic Developments for the week of September 25. Aside from presenting a synopsis of events, we provide market commentary to summarize the week that was for publicly-listed companies.
5. U.S. FDA Accepts PharmaTher Holdings New Drug Application For Proprietary Ketamine Patch
Pharmaceutical drug developer PharmaTher Holdings further advanced its ketamine-based medical product ambitions with a noteworthy announcement today. The U.S. Food and Drug Administration (FDA) has officially accepted the Abbreviated New Drug Application (ANDA) for KETARX, a racemic ketamine product, for review.
The FDA has set a target date for this priority original ANDA under the Generic Drug User Fee Amendments of 2022 (GDUFA) for April 29, 2024. Following this regulatory milestone, PharmaTher plans to launch KETARX in the U.S. and subsequently pursue approvals on a global scale to meet the increasing demand for ketamine.
4. Small Pharma: Positive Top-line Data from SPL026 SSRI Drug Interaction Study
Small Pharma, a biotechnology company recently acquired by Cybin Inc. and specializing in brief psychedelic-assisted therapies for mental health disorders, has unveiled encouraging findings from its Phase Ib trial. The study examined the interplay between selective serotonin reuptake inhibitors (SSRIs) and drug candidate SPL026, known as native N, N-dimethyltryptamine (DMT), in patients with Major Depressive Disorder (MDD).
The primary objective of this study was to expand upon the previously reported safety and efficacy profile of SPL026 from the Phase I/IIa study, which evaluated the compound with adjunct therapy, and to explore whether SPL026 could be administered safely alongside or independently of SSRIs—the established standard of care for MDD. A Phase 1b study is a type of clinical trial conducted during the early stages of drug development to evaluate the safety, dosing, and preliminary effectiveness of an investigational drug or treatment.
__________
Interview Of The Week — Elemer Piros Talks MAPS MDMA-AT Data And Point72 Investment in Cybin
__________
3. Psychedelic Stocks Fall To New Weekly Closing Low
The psychedelic sector declined again this week, as reflected by the Advisorshares Psychedelics ETF (PSIL) ↓3.01%. This was a new record closing low for PSIL, beyond the $1.64 weekly closing low obtained for the week of August 21, 2023. The result underperformed relative to biopharma peers indices such as the Nasdaq Junior Biotechnology Index ↓0.08% and Nasdaq Biotechnology Ishares ETF↓0.22%. The broad stock market indices NASDAQ 100 ↑0.15% and S&P 500 ↓0.73% were mixed on a light week for U.S. economic data.
Here's how the Health Care (Biotechnology) sector performed:

In the news…
80 percent+ of surveyed psychiatrists now hold strong to moderate beliefs that psychedelics have potential to treat mental health disorders, according to a newly published study.
Apex Labs has been authorized to receive APEX-90 macrodose psilocybin drug product via Health Canada's Special Access Program (SAP) for the treatment of a Canadian Armed Forces Veteran suffering from Treatment Resistant Depression (TRD). Dosing is expected October 2023.
Biomind Labs provides a corporate update outlining its research and development, intellectual property and clinical trials initiatives.
Bionomics Limited announced positive topline results from its Phase 2b ATTUNE trial of BNC210 for the treatment of PTSD, as described more fully below.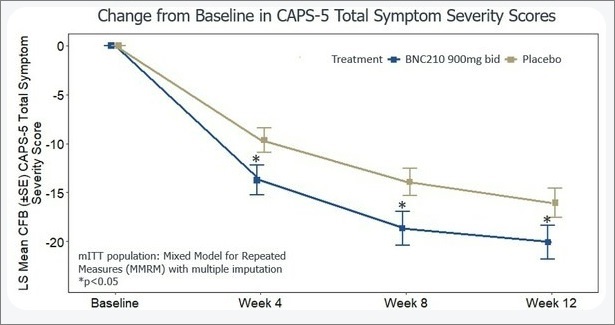 Bionomics webcast of Phase 2 results.
California's governor says that while he understands the "profound" potential of psychedelics to treat certain mental health conditions, he's still undecided on how he will approach a bill to legalize small amounts of certain entheogenic substances that's on his desk—even as new polling shows a majority of likely voters in the state back the reform.
Clearmind Medicine announced that CEO Dr. Adi Zuloff-Shani will be participating in the LD Micro Main Event XVI Conference, being held October 3-5, 2023, at the Luxe Sunset Boulevard Hotel in Los Angeles, California.
Cybin Inc. announced an agreement with Fluence, a leading continuing education organization in psychedelic therapy, to support the streamlining and scaling of Cybin's EMBARK facilitator training program in preparation for a multi-site, global Phase 3 trial of CYB003.
Cybin Inc. announced that Doug Drysdale, Chief Executive Officer of Cybin, and George Tziras, Chief Executive Officer of Small Pharma Inc., will participate in a panel discussion titled "Emerging Therapeutic Candidates for Mental Health" at the Cantor Global Healthcare Conference, taking place September 26-28, 2023 in New York City, NY.
Filament Health announced that it intends to complete, subject to regulatory approval, a non-brokered private placement for gross proceeds of up to C$2,000,000. Negev Capital will lead the Offering.
GH Research submitted, in the third quarter of 2023, an Investigational New Drug Application (IND) for GH001 with the U.S. Food and Drug Administration (FDA), with the purpose to initiate a Phase 1 healthy volunteer clinical pharmacology trial.
House committee has cleared two psychedelics research amendments and another measure on labeling pharmaceuticals with information about interactions with marijuana for floor consideration as part of large-scale spending bills.
Maine: A City Council committee in Portland, Maine, unanimously advanced a resolution last week that advocates say would decriminalize certain psychedelic plants and fungi. The measure is now on track for a full council vote as soon as mid-October.
Massachusetts campaign to put psychedelics legalization on the 2024 ballot has decided to pursue a version of the initiative that would allow for home cultivation.
Mydecine Innovations Group expects admission of its common shares to begin trading on the Access Segment of the AQSE Growth Market in the UK is expected to take place on October 10th, 2023.
Numinus Wellness has established an at-the-market equity offering program that allows the company to issue and sell up to C$10,000,000 of common shares in the capital of the company from time to time, at the Company's discretion and subject to regulatory requirements.
Pennsylvania lawmakers will renew push for psilocybin research with forthcoming bill…
TheraPsil, an non-profit organization dedicated to advancing legal access to psychedelic-assisted psychotherapy in Canada, is pleased to announce its latest endeavour, which has just received Board approval: an MDMA-Assisted Psychotherapy Training Program. 
U.S. Department of Health and Human Services (HHS) workshop about psychedelic medicine earlier this month, the director of mental health for the Department of Veterans Affairs said she thinks research into psychedelic-assisted therapy needs to more closely resemble real world scenarios. 
Yale University and Transcend Therapeutics, a rapid-acting psychedelic therapies developer, received a three-year collaborative grant from the U.S. Department of Defense (DoD) for a total of $1 million to support their preclinical research on methylone. 
2. FDA Places GH Research IND On Lead Compound GH001 On Clinical Hold; Updates On Guidance
GH Research plc provided an update and guidance on its clinical development program for GH001 in treatment-resistant depression. The company recently submitted an IND for GH001 with the FDA. At the end of the 30-day review period, the FDA advised that it had placed our IND on clinical hold due to "21 CFR 312.42(b)(1)(iv): Insufficient information to assess risks to human subjects".
The FDA indicated that a letter with additional details will be issued within 30 days. We are awaiting that follow-up letter from the FDA and look forward to working with them to resolve any outstanding concerns. We plan to provide an update in our next earnings release in November 2023.
1. House Approves Psychedelic Research And Marijuana Labeling Amendments As Part Of Spending Bills
The U.S. House of Representatives has voted to approve a series of psychedelics and marijuana amendments as part of spending bills, and a Democratic congressman is again seeking to revise separate measures to end cannabis testing for federal workers.
On the same day that a Senate committee passed a marijuana banking bill, the House took up amendments to appropriations legislation that were recently cleared for floor consideration by the Rules Committee. Both psychedelics measures were attached to a spending bill covering the Department of Defense (DOD) in voice votes on Wednesday.
One, sponsored by Reps. Morgan Luttrell (R-TX) and Dan Crenshaw (R-TX), would provide $15 million in funding for DOD to carry out "Psychedelic Medical Clinical Trials." The second amendment, from Crenshaw alone, lays the parameters for the trials, which would involve active duty service members with post-traumatic stress disorder (PTSD) or traumatic brain injuries (TBI). The Defense Health Agency would need to send a report to Congress with its findings.