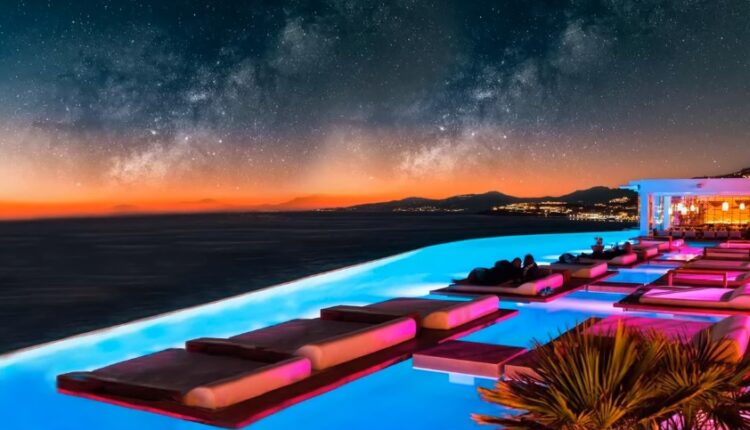 TDR's Top 5 Psychedelic Developments For The Week Of July 26
Welcome to TDR's review of the Top 5 Psychedelic developments for the week of July 26. Aside from presenting a synopsis of events, we provide market commentary to summarize the week that was for publicly-listed companies.
5. Tryp Therapeutics Appoints Robin Carhart-Harris, Ph.D. as Scientific Advisory Board Chairman
Tryp Therapeutics announces the appointment of Robin Carhart-Harris, Ph.D. as Chairman of its Scientific Advisory Board and Daniel Clauw, M.D. as a new member of the SAB. The appointment signifies a deepening commitment to Tryp by Dr. Robin Carhart-Harris—one of the world's most cited researchers (published in over 100 peer-reviewed journals) of psychedelic compounds in a medical context.
The appointment comes just days after the company announced an upcoming Phase 2a clinical study of its psychedelic compound, TRYP-8802, for fibromyalgia. CEO Greg McKee recently disclosed that up to four clinical studies could be initiated this year.
Dr. Carhart-Harris initially joined Tryp's SAB in February 2021 and has since been instrumental in advising the company through the development of its Psilocybin-for-Neuropsychiatric Disorders (PFN) program. He currently serves as Director of the Neuroscape Psychedelic Division at the University of California, San Francisco as well as Founder and Head of the Centre for Psychedelic Research, Division of Brain Sciences, at Imperial College London.
4. Psychedelic Microdosing Investigated For Pharmacological Effect On The Brain
Researchers at Macquarie University will put these claims to the test in one of the world's first neuroimaging studies which will investigate the impact of low doses of psilocybin on the brain. Researchers aim to recruit around 80 people who microdose with psilocybin to see if reports of performance enhancement and improved mental health will show up in brain scans.
By focusing on these objective sorts of measures we'll be able to say fairly clearly whether there is evidence that microdosing is doing something or not.

Vince Polito, Cognitive Psychologist Macquarie University
Microdosing involves regularly taking small doses of psychedelics like MDMA or psilocybin over a period of weeks or months. Users that microdoses often take one-tenth or less of a typical recreational dose—which equates to 0.1–0.2 grams for dried psilocybin mushrooms.
Although previous studies relied on self-reporting data which may have proved unreliable, participants of the upcoming study will attend a series of lab sessions that will assess the impact of the drug.
__________
H.C. Wainwright Initiates Coverage On Cybin Inc. With A "Buy" Rating and US$8.00 Price Target
__________
3. Psychedelic Stocks Decline Modestly On Aggregate On Mixed Volume
The biggest psychedelic stocks were mixed as the Horizon Psychedelic Stock Index ETF (PSYK) declined ↓1.60% on generally mixed volume in individual issues. The performance in PSYK bested the Nasdaq Junior Biotechnology Index (↓2.34%) but trailed the move in senior biotech stocks, as represented by the Nasdaq Biotechnology Ishares ETF (↓0.56%),
Despite the decrease, PSYK managed to finish above the weekly 7EMA for the eighth straight week, indicative that the weak-ish countertrend move off the June lows remains intact. But it remains fragile until the sector's volume profile improves, as we've been saying consistently for the past few weeks. On a positive note, there are clear pockets of strength that belie the moribund action in the sector.
For instance, Cybin finished higher on the week (+1.85% to $3.84) despite pricing 8,824,000 common shares at a price of $3.40/share. The quick price action U-Turn from the sub $3.40 level—on impressive volume—is indicative that insatiable demand for the equity of in-favor companies is there. Another smaller psychedelic company, PharmaTher, is exhibiting similar persistent buying that has lead to outsized gains in Q2. That's a good sign for the sector and something that generally does not manifest in bearish market impulses. We suspect an industry-wide catalyst—such as the COMPASS Pathways Phase 2B endpoint data—could be the event that expands bullish breadth from a select few stocks to the rest of the sector.
But, we have to muddle through the summer first. Happy investing everyone.
| | | | | | |
| --- | --- | --- | --- | --- | --- |
| Company | Ticker | Price ($) | Weekly Change (%) | WoW Volume Trend | Market Cap (s/o) |
| ATAI LIfe Sciences | ATAI | 15.50 | -10.81 | ↓ | US$2.36B |
| COMPASS Pathways | CMPS | 35.48 | -3.66 | ↔ | US$1.45B |
| Mind Medicine | MNMD | 3.06 | -0.32 | ↔ | US$1.38B |
| Cybin Inc. | CYBN | 3.84 | 1.85 | ↑ | C$571.4M |
| Field Trip Health | FTRP | 7.74 | 4.59 | ↑ | C$443.6M |
| Seelos Therapeutics | SEEL | 2.25 | -3.01 | ↓ | US$230.0M |
| Numinus Wellness | NUMI | 0.97 | 2.10 | ↔ | C$196.9M |
| Revive Therapeutics | RVV | 0.49 | -10.90 | ↔ | C$155.3M |
| Small Pharma | DMT | 0.46 | -8.00 | ↓ | C$145.7M |
| Mydecine Innovations | MYCO | 0.465 | -1.06 | ↓ | C$111.6M |
In the news…
atai Life Sciences and UniQuest, Australia's leading university technology transfer company commercializing the research of The University of Queensland (UQ), announced the launch of InnarisBio Inc., to develop a novel sol-gel intranasal drug delivery technology to improve treatments for mental health disorders.
Braxia Scientific CEO Dr. Roger McIntyre and CMSO Dr. Josh Rosenblat have received $918,000 in funding from the Canadian Institutes of Health Research (CIHR), the Government of Canada's federal funding agency for health research. The funding will be used to evaluate the effectiveness of intravenous ketamine, in combination with cognitive behavioural therapy, to rapidly reduce suicidality in persons with depression.
Cybin Inc. received approval for the listing of its common shares on the NYSE American LLC stock exchange. The company expects its common shares will open for trading on the NYSE American on or about August 5, 2021, under the symbol "CYBN".
Field Trip Health received final approval from the NASDAQ to list its common shares on the NASDAQ Global Select Market. The company's shares began trading at market open on Thursday, July 29, 2021 under the ticker symbol FTRP. Congrats to Field Trip for obtaining the highest listing tier on the exchange.
Havn Life Sciences has received FBA designation from Amazon.ca for the company's new line of natural health products, which launched on June 3rd. The ecommerce giant now carries the full line of HAVN Life natural health products and ships anywhere in Canada.
Levitee Labs has completed the acquisition of all the issued and outstanding shares of telemedicine company BlockMD Ltd. as of July 27, 2021. As well, Leviteen announces the completion of the acquisition of the majority of the operating assets of ACT Medical Centres as of July 28, 2021. These assets include 5 addiction treatment clinics across the province of Alberta that have conducted over 35,000 patient visits during the past 12 months.
Mind Cure Health has launched the second stage of manufacturing pharmaceutical grade ibogaine to be used in clinical research. During this stage, Mindcue will be assessing the quality of the synthetic ibogaine when produced at scale to determine the timing and cost for commercial-scale manufacturing.
Novamind Inc. has completed the construction of a new clinic focused on integrative psychiatric care and clinical research in Draper, Utah. It will serve as a referral center for clients with treatment-resistant mental health conditions including depression, eating disorders, post-traumatic stress disorder and obsessive-compulsive disorder.
PharmaTher receives its second investment bank coverage by H.C. Wainwright, which initiates with a "Buy" rating and C$5.00 price target. Approximately 5 weeks earlier, Maxim Group initiated Pharmather with a "Buy" rating and US$1.50 price target.
Tryp Therapeutics announced interim financial results for the three and nine month period ended May 31, 2021. Financial statements along with related management discussion and analysis can be found in the System for Electronic Document Analysis and Retrieval system (www.SEDAR.com), but a good recap of company highlights over the past quarter.
2. Cybin Announces Overnight Marketed Public Offering of Common Shares And Prices Offering
Cybin Inc. (NEO: CYBN) (OTCMKTS: CLXPF) has launched an overnight marketed public offering of common shares in the capital of the company at a price per Share and for aggregate gross proceeds to be determined in the context of the market. Cybin intends to grant the underwriters a 30-day option to purchase up to an additional 15% of the shares offered in the proposed offering. Cantor Fitzgerald Canada and Canaccord Genuity are acting as co-lead underwriters with Cantor acting as sole bookrunner.
The next day, Cybin announced the pricing and size of its previously announced overnight marketed offering. The company will issue an aggregate of 8,824,000 common shares at a price of $3.40 per share for total gross proceeds of $30,001,600. The offering is expected to close on or about August 3, 2021. Net proceeds from the offering are intended to be used for general corporate and working capital purposes.
1. MindMed Announces Initiation of Phase 1 Clinical Trial of Intravenous DMT
MindMed (NASDAQ: MNMD) (NEO: MMED) announced the start of a Phase 1 clinical trial to assess the safety, pharmacokinetics and pharmacodynamics of N, N-dimethyltryptamine (DMT), a naturally occurring psychedelic substance and an active ingredient in ayahuasca. The outcome of the trial is expected to facilitate potential future Phase 2 clinical trials of DMT in human patients.
The clinical trial is being conducted as an investigator-initiated study by Dr. Matthias Liechti as part of MindMed's ongoing collaboration with the UHB Liechti Lab. The Phase 1 clinical trial has received all necessary regulatory approvals in Switzerland and subject enrollment has been initiated. MindMed is keen to explore DMT as a potential drug candidate given its potential advantages as a short-acting psychedelic. The company plans on intravenous administration method that would induce a stable and prolonged DMT experience.