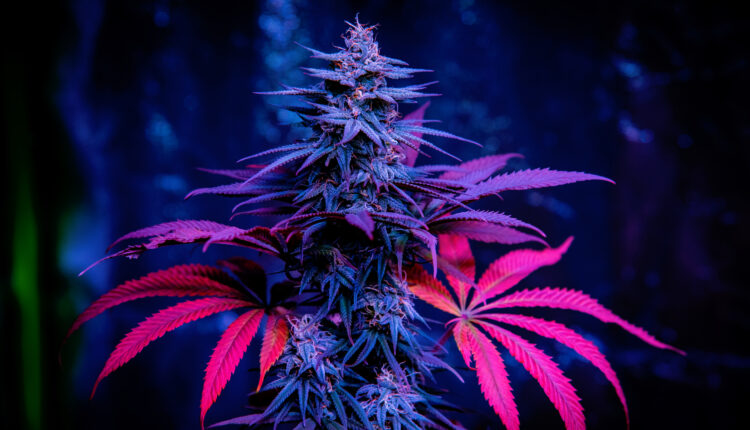 What We Learned in Cannabis This Week
After a spring and summer of no news when it comes to weed stocks…there is still actually no meaningful news, but now there's regulatory chatter, which has at least created interesting buzz and more movement than the market has seen for some time.
At the beginning of last week, the market was reopening on the news that SAFE Banking had been added to the NDAA.
If it feels like we've been here before, it's because we have. SAFE has passed the House five times before only to stall in the Senate, but just about everyone in the wider cannabis world is hoping this time might be different since it is attached to must-pass legislation. Lawmakers have been hesitant to block the 1,700 page NDAA for a simple banking bill with bipartisan support, so CEOs, investors, and anyone in the cannabis industry with a banking account are hoping the sixth time's the charm.
The news caused the market to move in the last week in a half. "All of the stocks have reset from where they were earlier this year," Todd Harrison of CB1 Capital in a stock-picking piece where he advises people to pick up Verano (VRNOF), TerrAscend (TRSSF), and Green Thumb (GTBIF), reminding that the overall market lag goes back to last year's election. "So, we've reset. Call it a second bite of the apple, perhaps."
However, there's a snag.
House Judiciary Committee Approves Federal Cannabis Legalization Bill
At the top of everyone's mind is the federal cannabis legalization bill, which was approved by The House Judiciary Committee late last week.
Senate Majority Leader Chuck Schumer (D-NY) said he has an "agreement" with Sen. Cory Booker (D-NJ) not to let a banking bill move ahead of social and criminal justice-focused cannabis legalization.
Schumer has said elsewhere, most notably on Drug Policy Alliance founder Ethan Nadelmann's podcast, that he's willing to consider letting cannabis banking advance through the NDAA if social and criminal justice-focused provisions can be added.
It remains to be seen what the next steps for the bill are.
Back in the markets, M&A action in MSO-land is still tepid but with the recent news of TerrAscend's purchase of Gage, alongside Trulieve's acquisition of Harvest, it's clear that the great consolidation is starting to heat up.
Trulieve Completes Acquisition of Harvest
On Friday, Florida-based cannabis multi-state operator Trulieve (TCNNF) Cannabis Corp. completed its acquisition of Harvest Health & Recreation Inc. (HRVSF).
By several metrics, this deal has created the largest and most profitable legal cannabis operator in the United States, and, by extension, the world.
The deal combines both Trulieve and Harvest's strong cash and cash equivalents of $289 million and $71 million, respectively, as of June 30, 2021, which are bolstered by Trulieve's recently announced $350 million debt financing and Harvest's $55 million proceeds from the sale of its Florida license.
The deal also reinforces both entities' financial performance. In the second quarter of 2021, Trulieve reported revenues of $215.1 million, net income of $40.9 million and adjusted EBITDA of $94.9 million.
Harvest reported revenues of $102.5 million, net loss, before non-controlling interest of $19.2 million, and adjusted EBITDA of $28 million. In the second of quarter 2021, Trulieve and Harvest had combined $317.6 million in reported revenue, the highest among U.S. public reporting cannabis companies.
In addition to financial performance, Rivers also detailed the physical strength of the combined portfolio, explaining that, between the two entities, there will exist "149 stores, which represents approximately 37% more than our next closest competitor, and over 3.1 million square feet of cultivation, which is approximately 50% more than our next closest competitor."
Reaction on the Street has been positive, with analysts marking "Buy" on what is largely considered to be a significantly undervalued stock.
Aurora Announces Disappointing Earnings
To the surprise of nobody, Aurora (ACB) announced disappointing earnings, which sent the stock tumbling 9% in pre-market trading Thursday. The end of the week brought a baffling bump, though, seeing the stock rise 19% over the course of the week by end of trading Friday.
Edmonton, Alberta-based Aurora announced a fiscal fourth-quarter net loss of C$2.26 million on net revenue of C$98.94 million, with an adjusted EBTIDA loss of C$11.7 million ($8.9 million).
The results weren't quite as bad as expected, though, which appeared to embolden investors.
Encouraging to investors seemed to be the company's renewed outlook on medical marijuana.
Aurora Cannabis CEO Miguel Martin told Insider he thinks the cannabis industry and its investors are too focused on US recreational consumers and are missing a more profitable opportunity: medical marijuana. To that point, Aurora announced later in the week that it launched a medical cannabis oil product called Bidiol in Uruguay. The company said it's available in pharmacies across the nation. Truthfully, it seemed like a last-ditch effort to prove the company was on some kind of track, somewhere.
Earlier this year, Aurora executives had said the company was on track to achieve a sort of profitability, but in August, the company appeared to walk back the figure, saying in a news release that it was "on track" to achieve positive adjusted EBITDA without mentioning a specific time frame, as it had previously. Wednesday's outlook provided walked that back even further, saying they simply expect adjusted EBITDA to continue to improve in the future.
Glass House Brands brings on a new CFO
In a smaller news item for a rapidly growing California single-state operator, Santa Barbara-based Glass House Brands (GLASF) brought on Mark Vendetti, a new CFO who previously held the same title at Canndescent, a California-based, vertically integrated premium cannabis brand.
To me, it signals the brand is positioning for rapid growth, seeing as Vendetti has broader experience outside of cannabis. He has previously worked at Procter and Gamble, XM Satellite Radio, Abercrombie and Fitch, Bauer Hockey and Mattel. Vendetti holds a BA in mathematics from Amherst College and earned an MBA from Harvard University.
In an interview, Vendetti mentions a few things that signal why I'm excited to watch the company, too. "The company is well situated in the brand space with the Glass House Farms brand, which has gone from a new brand to one of the largest flower brands in California in a very short period of time," Vendetti said. "Finally, the company is expanding its retail footprint aggressively."
The company is also expanding its cultivation capabilities aggressively, poising them to be come one of the largest cultivators in the world.