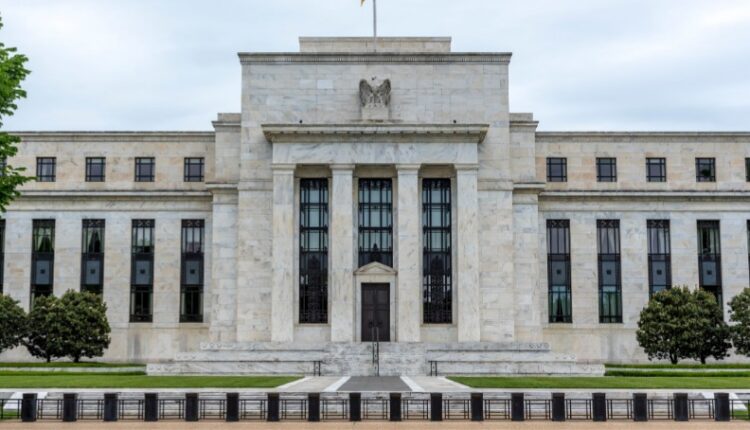 Federal Reserve And FDIC Warn About The Risks Crypto Poses For Member Banks
The crypto industry is getting bombarded from all sides for federal and transnational officials alike. A couple of days after Bank of International Settlements Chief Agustin Carstens said that "(digital asset) technology doesn't make for trusted money," renewed warnings of crypto risks were expressed by federal regulators.
In a newly released statement, the Federal Reserve, Federal Deposit Insurance Corporation (FDIC) and other US-based regulators warned local financial institutions about the risks that cryptocurrencies pose to liquidity. This is the second such statement released by the Fed and other regulators this year.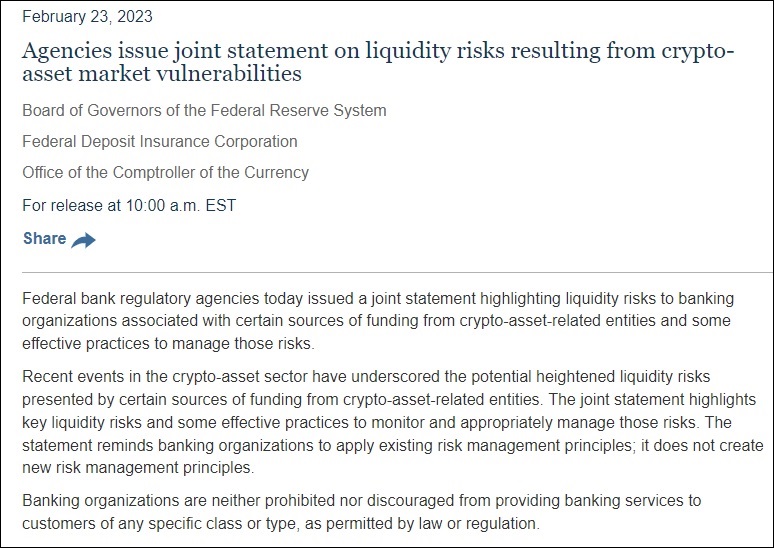 Specifically, the memo "recent events in the crypto-asset sector have underscored the potential heightened liquidity risks" by "certain sources of funding", perhaps eluding to quarter's FTX and BlockFi collapses. If we broaden the horizon out a little further, the Three Arrows Capital collapse in June 2022 was arguably just as damaging.
Key liquidity risks were emphasized in the joint statement, along with some practical procedures for keeping an eye on and properly managing those risks. The statement does not establish new risk management principles; rather, it reminds banking firms to use the current risk management principles.
Federal Regulators Warn A Second Time
As mentioned, this would be the second statement released by the Fed and other regulators so far this year. In the previous letter issued in January, the agencies emphasized the risks that it would entail for banking entities to offer services to companies in the crypto sector.
At the end of 2022, the FED mandated that all institutions with exposure to cryptocurrencies report it to the agency. The idea was to create a registry and implement measures to protect the entities under its jurisdiction.
Meanwhile, regulators such as the US Securities and Exchange Commission (SEC) are also taking a more rigid stance in relation to the crypto sector.
For instance, the SEC fined Nexo Capital US$45 million for the illegal offer and sale of unregistered securities in connection with its lend-to-earn program, Earn Interest Product (EIP). As part of the penalty, Nexo has agreed to pay a $22.5 million up front to cease its unregistered offering and sale of EIP to US investors
The SEC again wielded its power most recently against Paxos, which it accused of issuing unregistered securities, referring specifically to the Binance USD token (BUSD).
As of publishing time, the price action is crypto was holding up well in lieu of these new warnings. Crypto bellweather Bitcoin was trading at 23,992.80/BTC, up 0.62% over the past 24 hour period.