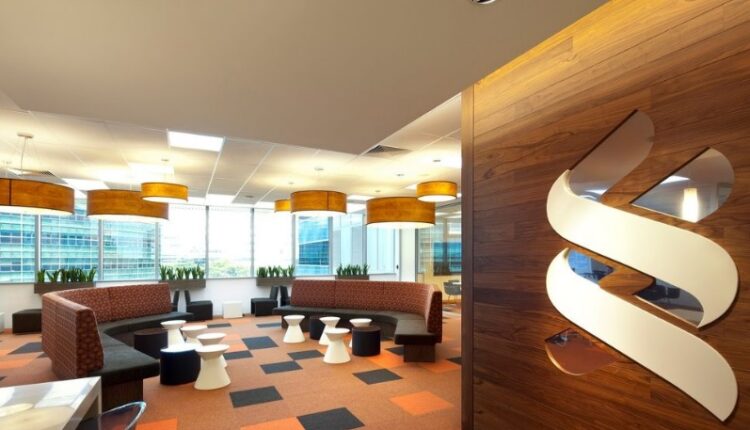 Standard Chartered Forecasts Bitcoin Could Sink To $5,000 In 2023
According to Standard Chartered, a major U.K. financial services company, Bitcoin could fall as far as US$5,000 in 2023. Such a move would be a major surprise for the market, where predictions from mainline pundits are typically much higher.
Under a note titled Financial Market Surprise of 2023, Standard Chartered outlined a number of possible scenarios that they feel are underestimated by the market.
"Yields plunge along with technology shares, and while the Bitcoin sell-off decelerates, the damage has been done. More and more crypto firms and exchanges find themselves with insufficient liquidity, leading to further bankruptcies and a collapse in investor confidence in digital assets," Standard Chartered Bank's global head of research Eric Robertsen said in the note published Sunday.
A selloff to $5,000 would mean Bitcoin falling an additional 70% from current levels of around $17,000. Bitcoin is already down 63% year-to-date following the collapse of several stablecoins and centralized exchanges.
Coinbase (NASDAQ: COIN) bonds—currently priced at distressed levels around $0.51c on the dollar—indicate potentially more trouble on the horizon should the second largest crypto custodian experience a liquidity crunch.
Stardard Chartered's opinion on Bitcoin is not the only bearish outlook to crop up over the past few days. Veteran investor Mark Mobius told CNBC last week that he sees the cryptocurrency falling to $10,000 by 2023 due to rising interest rates and tighter monetary policy from the federal reserve.
Mr. Mobius' opinion was in direct contrast to venture capitalist Tim Draper, who told CNBC that same week that he believes Bitcoin could reach $250,000 next year.
Standard Chartered Bullish On Gold
While Standard Chartered is bearish in the near term prospects of Bitcoin, it takes a decidedly more positive tone with the world's oldest currency, gold.
Eric Robertsen believes the price of Bitcoin will coincide with a rally in gold, arguing that the yellow metal could rise to $2,250 per ounce as, "more cryptocurrency companies succumb to liquidity shortages and investor withdrawals."
The global chief signaled that could has a chance to re-establish itself as a safe haven asset, as investors seek stability in times of market volatility.
Indeed, we have seen a sharp flight of assets from the crypto exchanges following the collapse of FTX last month.
It has been reported via data provided by Coinglass that shows that exchanges now hold 9.4% fewer Bitcoins compared to the balance of 2.02 million coins on Nov. 10, which indicated that over the last seven days following FTX's collapse, 190,000 BTC left exchanges — equivalent to $3.14 billion at current Bitcoin prices.
The exodus of the exchanges coincided with recent reports that Trezor, a major cryptocurrency hardware wallet producer, saw a 300% surge in sales as crypto holders increasingly turn to cold storage to store their bitcoin 'offline'.