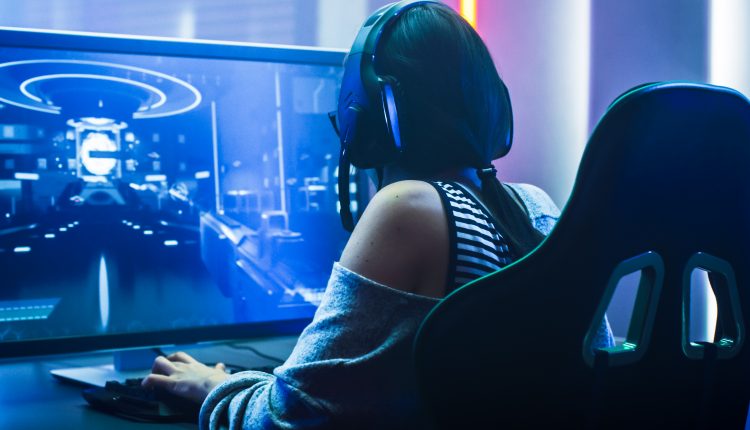 As COVID-19 Postpones Professional Sports, Are Esports the Answer?
The sports world is essentially in self-quarantine as the globe continues to wrestle with the coronavirus outbreak. And now that every active major professional American team sports league has gone on hiatus, there might not be an end in sight.
The spread of COVID-19 is expected to get worse before it gets better and entire teams are on lockdown for at least the next two weeks, which is why it wasn't surprising to hear NBA commissioner Adam Silver suggest that his league will remain in suspension for "at least 30 days."
That's bad news first and foremost for those at risk or recovering, but also for the thousands of individuals and organizations who are already taking a hit from a business standpoint — from team and arena employees who will lose hourly or tip-based wages as a result of cancelled games all the way up to billion-dollar franchises, national television networks and powerful sponsors like Anheuser-Busch, Gatorade, Verizon Wireless, McDonald's, State Farm, Pepsi, Coca-Cola, American Express, Visa and Mastercard.
This thing has tentacles, national and local, corporate and personal. Stadium vendors and nearby establishments that rely heavily on pre- and post-game traffic — most of whom operate with razor-thin margins — could be devastated. And then, of course, there's a domino effect when employees of those organizations aren't able to contribute to a crashing economy.
From every business perspective, an interruption well beyond one month could be catastrophic. Both the NBA and NHL will need to eventually establish drop-dead dates for their respective seasons because at a certain point they'd risk consuming all or most of offseasons that have been collectively bargained. And regardless, indoor-based leagues like those would have trouble regaining and retaining attention in the middle of the summer.
The other question is what can fill the void? The NFL has somewhat of an advantage in that it has a compelling offseason which can continue to hog headlines without major changes related to the outbreak. Pro football free agency will now almost certainly dominate the sports coverage landscape in the upcoming days, and beyond that, the lead-up to April's NFL draft can do the same.
One might have expected the relaunched XFL — an intriguing pro football alternative — to consider staying on the field (even if in empty stadiums) in order to capture the undivided attention of sports fans seeking actual action, but Vince McMahon's operation also opted to suspend its inaugural campaign.
However, there is one realm of professional sports that can technically remain active without putting players or fans at risk of contracting or spreading COVID-19: Esports.
Granted, the Overwatch League cancelled its Chinese-based February, March and April matches, several major conferences have predictably been cancelled, and the Call of Duty League has scrapped live events as well.
But one of the biggest esports organizations on the planet — the League of Legends Pro League (LPL) in China — has resumed operations fully online, and others are following suit. After all, esports, naturally, don't require a physical presence.
Esports can at least adapt, which is something few other sports can do as easily. There's little doubt that playing in empty stadiums impacts basketball, hockey and baseball to a much larger extent, and we're not even there yet for those sports.
At what point do North American sports media outlets begin to regularly cover esports simply because they have no other options? ESPN already dedicates plenty of resources to that industry and could pioneer an esports revolution with a heavier emphasis on highlights and coverage on television and online.
Oftentimes, outlets react to the trends established by their audiences. But in this case, with esports still foreign to the majority of North American sports fans, the media might have to take the lead and expose starving fans to an alternative that is almost virus-proof.