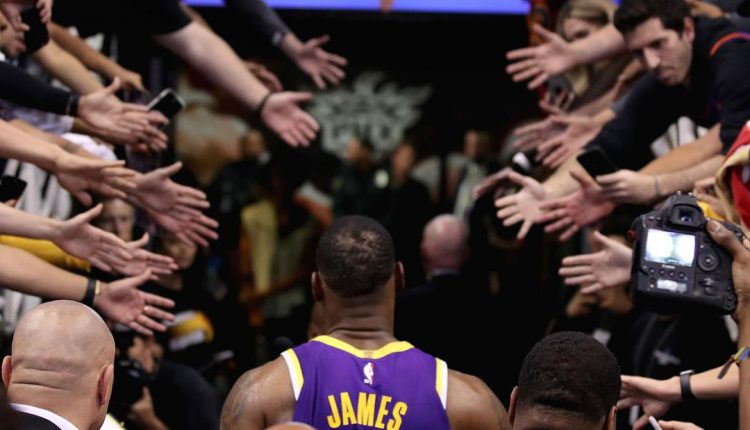 Coronavirus and Pro Sports – Will You Still Attend?
Fist bumps are in, high fives are out.
At least that's what the National Basketball Association recommended to its players in a recent memo regarding the coronavirus outbreak.
Another suggestion from the league: Avoid borrowing pens, markers, balls and jerseys when signing autographs for fans.
"We are also in regular communication with each other, NBA teams including team physicians and athletic trainers, other professional sports leagues, and of course, many of you," the NBA said in the memo.
The sports world can only hope that's as far as it'll have to go in response to the COVID-19 virus, which as of Tuesday had infected more than 90,000 people worldwide and had caused at least nine deaths in the United States.
The esports world has already been impacted much more deeply.
In January, one of the biggest esports organizations on the planet — the League of Legends Pro League (LPL) in China — was forced to go on hiatus due to the outbreak, while The Overwatch League cancelled its Chinese-based February and March matches. Meanwhile, in North America, Sony Interactive Entertainment and Facebook Gaming canceled scheduled appearances at the Game Developers Conference (GDC), which takes place March 16-20 in San Francisco.
What would it take for North American professional sports leagues to feel enough pressure to follow suit with scheduling changes of their own? You'd have to believe that public hysteria would have to reach a fever pitch before the NBA, National Football League, National Hockey League or Major League Baseball would consider cancelling games and/or events.
After all, lost games represent lost dollars.
But nothing can be ruled out. The NFL, which is America's most popular professional sports league, is in its offseason until August, but the league has said it is "closely monitoring" coronavirus developments. Meanwhile, Adrian Wojnarowski and Zach Lowe of ESPN report that NBA "pre-draft combines, on-site workouts and international scouting events could become more limited in scope, or even be canceled, based on the possible escalation of the coronavirus outbreak."
Until that potential escalation occurs, expect to see leagues essentially take the same stance as the NHL, which recently sent a memo to its board of governors and general managers which stated that "there is no indication that there is any need to consider canceling or postponing any NHL events based on the coronavirus."
This comes about exactly a century after that league was forced to cancel the 1919 Stanley Cup Finals as a result of the outbreak of Spanish Flu, which had a similar fatality rate to COVID-19.
Still, the big advantage pro sports leagues have over viruses in the 21st century is that they're not greatly dependent on attendance for profits. Less than 20 percent of the NFL's total revenue comes from ticket sales. Television viewership drives profits more than anything, and an argument could be made that public fear over a virus could actually lead to better TV numbers. Fans might not want to risk exposure in venues containing anywhere between 15,000 and 100,000 patrons, but there's little risk associated with watching at home.
That doesn't mean the sports realm will be immune. Pro sports teams have lucrative contracts with concession and merchandise companies that would suffer if attendance were to decline, while apparel companies like Nike, Under Armour, Adidas and Puma source huge portions of their merchandise from China — the epicenter of the virus.
And on a global level, there's concern that the International Olympic Committee could have to postpone or cancel the 2020 Summer Olympics, which is slated to take place in Tokyo this summer. Regardless, you'd have to think a lot of potential Olympic spectators are reconsidering travel plans, which should impact bottom lines even if Tokyo gets the green light.
There's only so much a fist-bump policy can do.