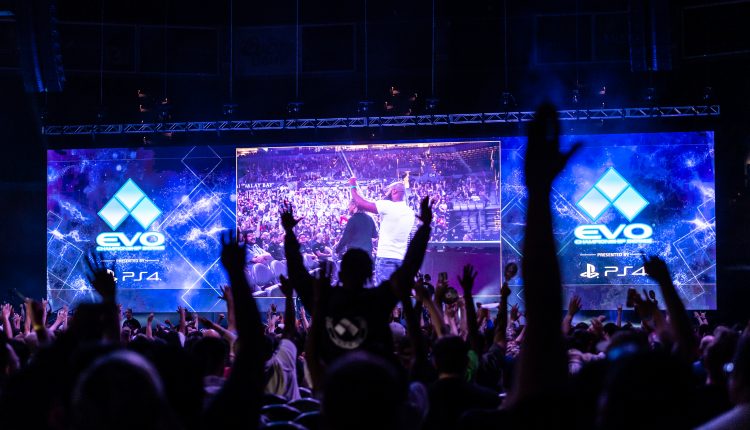 Esports Betting Sees 350% Increase Year-Over-Year: Here To Stay or Fad?
April regularly boasts some of the sporting world's greatest moments, as it crowns the NCAA Basketball Champion, kicks off both the NHL and NBA Playoffs, and sees teams take the field to start the MLB Regular Season.

Needless to say, those who rely on sporting events for revenue tend to depend on March & April's revenue boost to help carry them through the summer months until football returns in the fall. As the coronavirus pandemic seemingly brought the world's sporting calendar to a halt, many feared the worst for businesses dependent on athletic competitions, and more specifically for the sports betting industry.

While the regulated market is fairly young in the United States, sports betting is an activity that has long taken place on US soil, and with the American Gaming Association projecting $10.4 billion to be wagered on March Madness alone this year, it's fair to assume the sudden cancelations of competitions altogether put sportsbook operators in a tight spot.

Esports have long been touted as the competition of the future, and with conventional sports sidelined, the stage was set for their digital counterparts to step into the spotlight. With little else available in terms of odds offerings, those looking to scratch their wagering itch had few other options.

"Our overall Esports handle for the month of April increased 345% year over year," shared BetOnline sportsbook manager Adam Burns who was thrilled to see the genre receive so much customer love amidst the pause in competitive sporting competitions.

March saw a 54% lift in comparison in Esports wagering handle when compared to last year, a number that supports the idea that bettors had to "discover" esports and learn its unique intricacies before fully taking the plunge that we saw in April.

The smaller lift seen in March cannot all be attributed to bettors reluctantly looking for new events to target, is important to note that most sports leagues remained active for the early part of March, and once the pandemic's hype took over, fear and concern overtook consumers, and betting activity dropped across the board.

While March and April's year-over-year increases suggest a strong future for esports and sportsbooks looking to push the product, the genre had actually been struggling prior to the coronavirus outbreak.

In terms of revenue alone, February was down 15% from the previous year's actions. This decline in popularity is in sharp contrast to the 54% and 345% increases that would be reported over the next two months.

Burns went on to share that while esports revenue only increased 66% from February to March, the number of actual players participating more than doubled. March to April saw a 125% lift in revenue with another 71% increase in clients wagering on these digital options.

"Nothing has beaten the interest in CS:GO on our site as of yet," shared Burns. "April saw NBA2K grow to match League of Legends and Dota2."

Other popular games like Fifa Soccer sit a bit lower on the list, but Burns suggest this has more to do with the wagering limits set on Fifa & NBA2k. These limits are intended to prevent fraud and further highlight a larger issue that sportsbooks have yet fully solved.

Vegas had firmly voiced its reasoning for offering esports for years, and while some of the largest gaming tournaments and conventions took place in their hotels, Sin City opposed offering betting odds due to concerns of fraud, match-fixing and leaks.

With casino floors now empty and the odds grids lacking true substance, the Vegas Gaming Commission quickly changed its tune. Now in-state residents can wager on a handful of games via the casino's proprietary apps.
Esports has undoubtedly seen a surge of attention thanks to the halt of other professional leagues, but given the weak year-over-year numbers reported prior to the virus scare, it is difficult to say if this lift will continue or if it simply fits the flavor of the week criteria.

Overall win-loss numbers on wagers taken are relatively low, somewhere near 2% and 3%, so sportsbooks are not necessarily keeping their lights on thanks to this emergence.

Betting is a hobby, and sometimes an addictive one. While leagues and networks are left with little to offer fans, sportsbooks are simply lucky to have something to keep customers coming through the doors.

When this pandemic passes and sports leagues resume play we will undoubtedly see the wagering action migrate back to traditional offerings. But in the world of gambling, nothing is certain, and you can surely bet that sportsbooks will take this as a wakeup call and begin to hedge their own bets with added emphasis on digital and simulated offerings.

Let this short term boom in interest serve as the Petri dish example for the future of the industry.