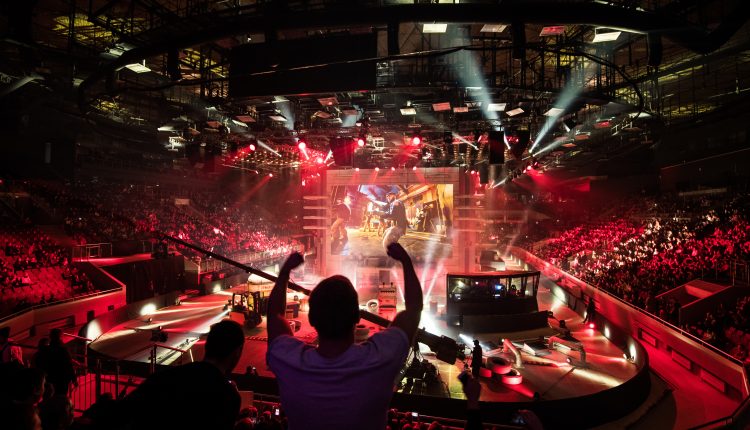 Esports Fandom Showing Exponential Growth
Investors have long touted esports as the future of competitive entertainment, but few could have predicted that it would be a global pandemic that would ultimately thrust the sport into the public spotlight.
COVID-19 has sidelined nearly every form of competitive competition imaginable, and aside from those cheering on Belarusian hockey, esports have emerged as the only game in town. In an ironic twist of fate, the same factors that made so many reluctant to jump on the virtual gaming bandwagon are the same ones keeping the competitive sport alive.
Esports and esports wagering, in particular, have experienced exponential growth over recent weeks, and given the uncertainty surrounding the return of traditional sporting events, fans and investors warming up to the idea of digital competitions.
"We always knew it was the future," exclaimed Dave Mason of BetOnline. "But I don't think anyone expected the boom to arrive as quickly as it did."
With conventional sports on hold for the foreseeable future, esports has captured the attention of hungry bettors and bookmakers alike. Early estimates project esports gambling revenue will more than double this year and this sudden boom has seen companies scramble to get in on the action.
Sportsbooks are reporting over a 200% increase in esports betting activity, and while just over half of their clients have reduced their wagering activity or stopped betting altogether, the rest are testing the waters with the increased esports offerings.
"For most sports bettors, the activity itself has more to do with the rush than the actual game itself." shared Mason. "Given the lack of wagering options, esports has become the go-to choice for most looking to sweat out a win."
Need proof? Look no further than Las Vegas, who has long rejected the practice of esports wagering within its casinos. With their odds boards now empty, Vegas operators were quick to toss aside their concerns of match-fixing and quickly saw the Nevada Gaming Commission approve betting on a number of digital competitions.
Betting on esports is nothing new, but the offerings have traditionally been limited to large tournaments with few wagering options available. Over recent years, companies have attempted to expand their offerings, adding smaller tournaments and including live, in-event wagering options. These efforts proved to be both time-consuming and problematic as the game worked unlike anything oddsmakers had attempted to handicap in the past.
Where the mainstream media has failed, products dedicated to esports have thrived, as die-hard esports enthusiasts are quick to identify those who truly share and understand their passion. Where the ESPNs of the world dominate traditional sports media, Discord chat groups and Reddit threads dissect recent League of Legends tournaments. Twitch and Youtube live feeds give viewers the opportunity to chat and interact as the action unfolds in a way that conventional sports leagues have failed to offer.
Esports and those behind it are lightyears ahead of other leagues in terms of creating a digital competitive atmosphere, and the learning curve is proving to be a bit too steep for traditional media outlets.
As fans look at esports to fill their need for competitive entertainment, products dedicated to supporting and enhancing the esports experience are also experiencing an instant lift.
Where traditional media companies are rushing to develop the infrastructure needed to cater to the fans, companies like Fandom Sports (CNSX: FDM) are reaping the rewards of having planned ahead.
Esports encourages interaction, and those closest to the industry have made sure to include user engagement at the core of their products. Fandom has applied basic sports betting logic to esports events to offer viewers a points-based reward system.
Where gamers earn experience points as they advance through missions and quests, viewers can now receive similar rewards for completing app-driven missions or by correctly predicting the outcome of a particular stream or tournament. Fandom even lets users interact with each other, offering the chance to wager their FANCOINS against one another.
Within the digital environment, spectating is simply not enough, and Fandom's "Play. Predict. Get Rewarded" slogan supports this concept. Where the fan participation at NBA games is often limited to the T-Shirt Toss, this new wave of products are focused on turning the spectator into a participant.
The argument against esports being considered a true sporting competition is slowly fading, and while the feats accomplished may take place on a virtual playing field, progressive thinking has allowed esports to include fans in a way traditional sports can't.