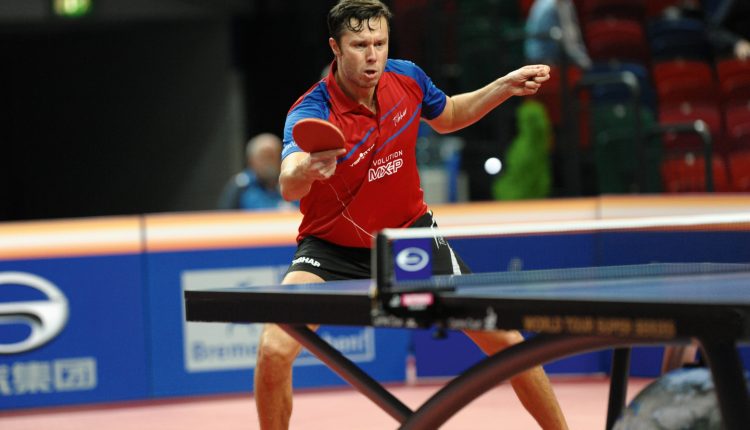 Game, Set, Match: Russian Ping Pong Keeping Sportsbooks Afloat
From necessity comes invention, and an unlikely hero emerged as the one to save the day for those simply looking to sweat out a winning wager.
The ongoing coronavirus pandemic and its impact on the sporting world would undoubtedly deliver a blow to the sports betting industry. However, while many sportsbooks ramped up efforts to promote Esports and simulated sporting events, few expected their life raft to come in the form of ping pong.
From Russia With Love
"The biggest winner, at least from a betting perspective, since sports went down has been no other than Table Tennis," shared Dave Mason of BetOnline. "Particularly the Moscow Liga Pro."
With nearly all forms of athletic competitions sidelined, Russian table tennis stands as the last hope for sports bettors looking for some true human vs human action. While they aren't the only game available on the boards, Mason feels that its rise in popularity has everything to do with the lines available rather than the athletes taking to the tables. Those looking for a true betting rush tend to lean towards games that offer a wider variety of markets, and given the unfamiliarity with the sport itself, they can play the markets rather than trying to beat the game itself.
"The action is fast with quick scoring and the matches don't last too long – sports like this always do well with action; MMA for instance."
Soccer leagues continue to run in a few countries, but the sport tends to provide a drawn-out, low-scoring game with little available in terms of wagering opportunities.
Table tennis, conversely, is a relatively fast game, and the rapid-fire nature of the sport caters to live betting. In fact, BetOnline reported that in-game wagering sees about 2.5 times the handle compared to cash coming in pre-game.
Live bettors love fast back-and-forth scoring and compared to the other athletic competitions available, none provides this fix quite like table tennis.
The sport was relatively off the radars of most bookmakers, but as the pressure mounted and leagues began to postpone their seasons, bookies had little choice than to look for new markets to keep their lights on and their customers satisfied.
"Up until about a month and a half ago we didn't even have table tennis on our site," laughs Mason. "We kind of stumbled into it while looking at sites halfway around the World and noticing that they were dealing Russian Table Tennis odds."
In what could be described as a flash of brilliance or a move of desperation, his team made the decision to hang lines for an unknown sport in front of an audience who had little to no familiarity with the game itself.
Within a matter of days, the sport became the hottest option on the site, with a single day's table tennis action being comparable to that seen on six non-nationally televised MLB games.
Late To The Party, Vegas Finally Cozies Up To Esports
Esports has seen a popularity boom over recent years, and while it remains the fastest growing sport globally in terms of viewers, American sportsbooks have struggled to see it reach its full potential.
The unfortunate state of the world has created the perfect climate for esports to establish themselves as a true form of competitive entertainment worthy of airtime and your wagers.
Living up to their progressive reputation, the NBA supported a players only NBA 2k20 Tournament. The bracket-style event unfolded over the course of a week and saw its share of betting action. Controversy did erupt when it was revealed that the events were performed, and questions around the betting integrity surrounding the tournament took over the narrative.
Potential match-fixing and growing concern surrounding leaks have long led Las Vegas casinos to oppose offering esports in their jurisdiction. But with the famous odds grids adorning the walls of the city's countless sportsbooks offering little to nothing, Sin City has suddenly seen a change of heart.
In a move to keep casinos on life support, the Nevada Gaming Control Board quickly approved in-state wagering on limited esporting events.
This move does aid in keeping revenue opportunities open, but their late arrival to the party has likely seen any and all true esports betting aficionados turning to online sites that specialize in covering the events.
Simulated Sports To Cure Your Itch
Betting operations have also turned to simulated sporting events in hopes of retaining those bettors unwilling to try their hand at unfamiliar competition.
Twitch, the popular gamer streaming platform, now features accounts owned by numerous sportsbooks which run simulated matchups between professional sports teams. From Madden to NBA2k, bettors can watch computer-simulated matchups stream in realtime and wager on their outcomes.
These games are intended to offer an "as real to the real thing" experience, and updates allow the games to calculate in each player's individual stats and skillsets to hopefully deliver a realistic outcome.
"We are taking in over $15,000 on some games" shared one bookmaker who wished to remain unnamed, but was clearly amazed at the overall success of something which had looked to be nothing more than a hail mary.
Nothing Gold Can Stay
Short term losses can sometimes lead to long term gains, and while the leagues themselves will likely be unable to regenerate lost revenue, sportsbooks have seized the opportunity to explore new markets and introduce their clients to options that they would have previously passed over.
But while the action coming in on table tennis has made it a front-page offering, the sport will likely return to the depths of the "more sports" section of the website once traditional sports return.
Esports, on the other hand, might be the one that manages to stick around, as the subject matter itself is a bit more familiar to the American consumer. Having made its way onto the boards in Las Vegas, and with Sin City playing host to some of the biggest events, esports could become the contingency plan sportsbooks need should we find ourselves in this unfortunate situation once again.