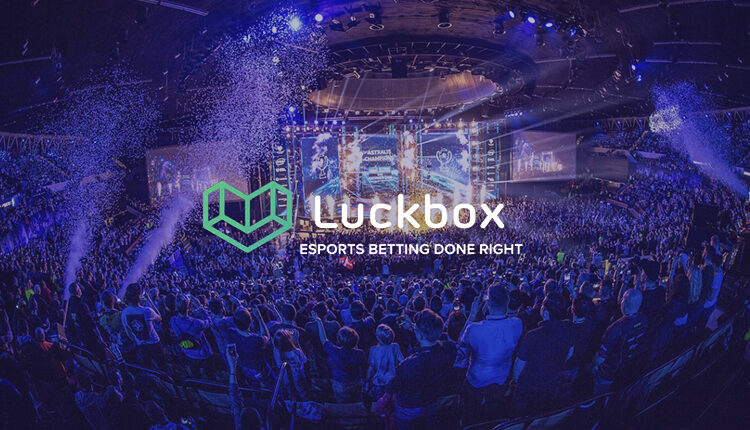 Luckbox's Recent Funding Represents Positive Growth for Esports Betting
Luckbox is an esports betting operator that has seen great success in light of the COVID-19 pandemic. The platform supports betting for 13 esports for fans in more than 100 regions. Esports has seen a major boost in viewership with most major sporting leagues canceling their seasons.
The number of people taking part in esports betting has increased along with esports viewership. It's because of this overwhelming demand that Luckbox had a great first half of the year. Luckbox has seen a 500% increase in esports betting volume since March and investors took notice.
Back in May, Luckbox signed a letter of intent with capital pool Elephant Hill with intentions to become publicly listed on the TSX Venture Exchange. This offer is extremely rare as Luckbox would become the second publicly-listed esports company in the world. The same week Luckbox signed the letter of intent, they scored another major investment from Inter Miami footballer Luis Robles.
In total, Luckbox raised $3 million in its first round of funding ahead of its initial public offering with Elephant Hill. This prompted Luckbox to launch a second funding round. The response to the successful first round was described as "heavily oversubscribed" due to the newfound interest in the company.
What does it mean for esports betting as an industry?
With Luckbox seeing success in esports betting, major companies in the sports betting industry are trying to keep up. FanDuel and DraftKings are two major sports betting companies that are now offering esports betting options to keep up with the competition. While some betting companies still refuse to recognize esports, there have been others that are seeing success in the emerging market.
UK-based esports betting platform, Midnite, managed to secure $2.5 million in funding back in January. Even Nevada, the state known mostly for betting in the USA, is seeking to expand its esports betting offerings in casinos. Seeing several esports betting engines revving up in hopes to gain success similar to Luckbox, it seems there will be a lot of competition in the space.
An advantage Luckbox has over major competitors like FanDuel and DraftKings is that it specializes in esports betting. Although these sites are increasing their esports offerings, they still are predominately known for sports betting.
Luckbox already has a wider selection of games with 13 esports to choose from, compared to DraftKings with only five and FanDuel which only has League of Legends. This shows that Luckbox understands the esports market and the leagues they need to offer.
What's the opportunity for an investor?
Considering Luckbox had a strong start to 2020 and will be the second publicly-listed esports company on TSX, it definitely is an appealing investment. The popularity of esports isn't dying down anytime soon so you can expect to see Luckbox having continued growth.
Investors should look for opportunities to get equity in Luckbox since its letter of intent with Elephant Hill Capital will make it publicly listed. Its position as one of two publicly listed esports companies can make it desirable for those looking to invest in newer companies. 
Given the prediction of esports and Luckbox's continued success, this makes them an interesting investment prospect.