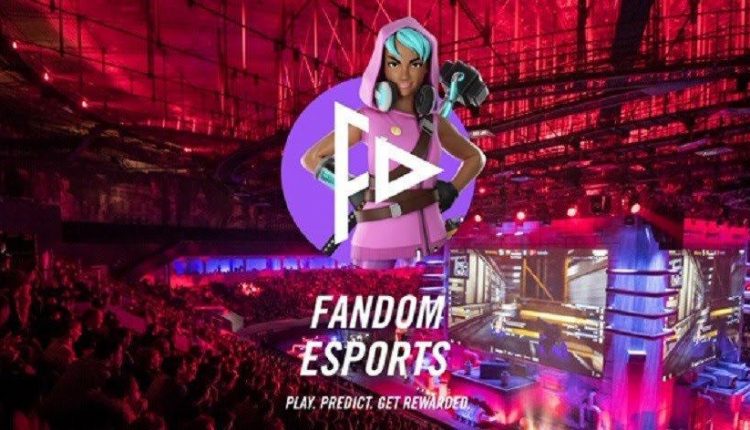 When a Stock Story Intersects With a Hot Trend
A small publicly-traded company in Canada is looking to disrupt the betting space in esports. The company is called FANDOM SPORTS Media Corp. (CSE: FDM) (OTCQB: FDMSF) (FSE: TQ43). Fandomsports.net
The company is proposing an esports betting dichotomy via the creation of a socially entertaining all ages esports platform that is anchored by blockchain and enabling an in-platform virtual currency complemented by a cryptography secure player wallet and player card. The "fancoins" can be earned by viewing advertisements, betting with other users/players and referral marketing. The coins are generated through sponsorships and fancoins can be redeemed by way of in-app purchases, exchanging fancoins for merchandise and purchasing tickets for events. There are also a number of other features being contemplated but the company is keeping it close to the chest for now.
The Fandom Esports Platform has the ability to provide the speed and flexibility for expenditures to gamers would ultimately lead to increased customer retention. The platform's blockchain-based model scales up to millions of users and efficiently handles the requests of these users in real-time. As the number of users increases, the number of in-app purchases will rise and will result in thousands of microtransactions per second. BLAZE protocol is carefully crafted to handle thousands of transactions per second – the most crucial requirement for microtransactions. BLAZE is an easily scalable blockchain and has insurmountable speed – it is faster than the usual data systems.

The company is assembling a team of experts in the space to help in the buildout of a cutting edge esports betting platform with unique functionalities and features. The Company will explore methods to monetize global esports debates as well as potential fantasy gaming and esports betting with a partnership-based business model.
The company recently announced the appointment of John Armstrong, a UK based esports expert with massive reach in the global esports community.
Mr. Armstrong had this to say when interviewed, "Fandom Esport's mantra of Play. Predict. Get Rewarded is the foundation for what I believe will be a huge influx of members and subsequently valuable content onto the Fandom platform. Content in the form of review, analysis, speculation and discussion that will be employed by members to be better informed on all aspects of esports and make more insightful betting decisions and fantasy team choices."
The company also recently appointed a new Chairman of the Board, Philip Chen, who intriguingly stated in a prior company news release, "Fandom Esports Platform presents an innovative technology solution that will be scaled to the North American audience and in Asia to the Chinese market."
Moreover, the company announced the appointment of a new CEO, David Vinokurov, who appears to be well versed and ready to take Fandom Sports to the next level. "I am excited to be joining the team at Fandom Sports," stated Mr. Vinokurov. "I look forward to the significant opportunities we have as Fandom's platforms and technologies are uniquely positioned at the nexus of e-sports and social commerce. These platforms will create additional value for global brands that we partner with, increase the fun and engagement for esports fans, and help fuel shareholder returns."
The current market cycle is showing explosive growth in esports and esports betting. The trend favours all things esports and Fandom Sports is uniquely positioning themselves to take full advantage of a socially interactive and engaging model as well as pursuing a more regulatory age and jurisdiction restricted betting model. Both businesses offer high margin possibilities on scale.