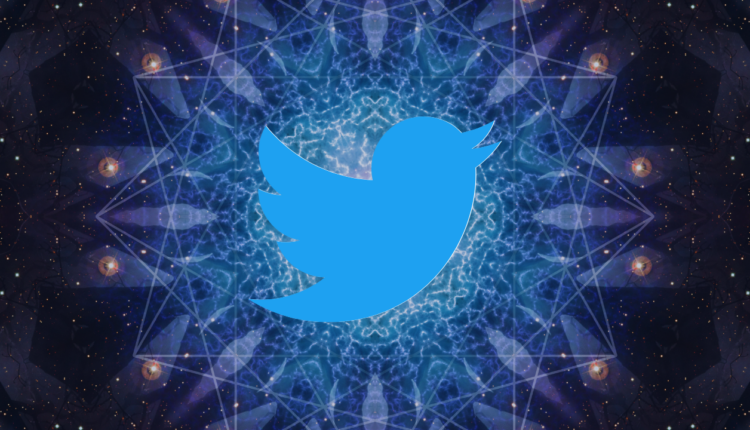 Interested In Psychedelics? 30 Accounts You Should Follow On Twitter
With publicly traded companies, private firms, academic institutions, and non-profit organizations alike all working within the psychedelic landscape, there are many voices weighing in on the issues surrounding this unique class of drugs. If keeping up with psychedelics through press releases and news stories isn't your style, Twitter offers a place where industry VIPs and companies maintaining public profiles are always weighing in on the latest news and updates.
Here's a list of 30 accounts focused on the burgeoning psychedelic space to add to your 'following' list, including doctors, scientists, investors, pub cos, non-profits, and advocates.
Investing
The Palo Santo Fund
The Palo Santo Fund is a VC investing in the psychedelics landscape and boasts an impressive list of advisors.
Brom Rector
Brom Rector invests in psychedelic start-ups via Empath Ventures and hosts a podcast on the psychedelics industry called The Integration Conversation.
Alex Calderon
Vancouver-based investor Alex Calderon tweets regularly about the psychedelics industry.
Noetic Fund
Noetic Fund is a venture fund investing in early-stage psychedelic companies.
Cody Shandraw
@ShandrawCody
Serial entrepreneur and investor Cody Shandraw is a partner at Ambria Capital. At the Wonderland conference in November 2021, he was named Investor of the Year.
Research
Ben Sessa
Dr. Ben Sessa is a psychedelic researcher, author, and the chief medical officer at Awakn Life Sciences. He is certified in ketamine, MDMA, and psilocybin therapy.
Jackie von Salm
Jackie von Salm is a scientist as well as the co-founder and chief science officer at Psilera, a biotech company based in Florida.
Michael Haichin
Michael Haichin is a Doctor of Pharmacy and the founder of the Psychedelic Pharmacists Association. He is also the lead editor at Psychedelic Science Review and an advisor to Psilocybin Alpha.
Psychedelic Science Review
Psychedelic Science Review publishes stories on the latest psychedelic science "in the most accessible, thorough and scientifically accurate way possible."
Johns Hopkins Psychedelic Research Center
The Center for Psychedelic Consciousness Research tweets regularly about… you guessed it… psychedelic research.
David Nutt
David Nutt is a professor at Imperial College London and the chair of Drug Science, an independent scientific body studying drugs in the UK, as well as the chief research officer at Awakn Life Sciences.
Matthew W. Johnson
Matthew Johnson is an award-winning drug researcher working at Johns Hopkins.
Robin Carhart-Harris
Robin Carhart-Harris is the director of the new psychedelics division at University of California San Francisco.
Julie Holland
Julie Holland is a researcher, psychiatrist, psychopharmacologist, and author. She currently serves as a medical advisor to MAPS and also advises the Palo Santo Fund.
Reid J. Robison
Dr. Reid Robison is a psychiatrist and researcher at Cedar Psychiatry and the chief medical officer at Novamind.
Public Companies
Payton Nyquvest
Payton Nyquvest is the CEO and founder of Numinus Wellness.
Doug Drysdale
Doug Drysdale is the CEO of Cybin Inc.
Florian Brand
Florian Brand is the CEO of atai Life Sciences.
Christian Angermayer
Christian Angermayer is the founder and chairman of atai Life Sciences.
Kelsey Ramsden
Kelsey Ramsden is the CEO of Mindcure.
Anythony Tennyson
Anthony Tennyson is the CEO of Awakn Life Sciences.
Daniel Carcillo
@CarBombBoom13
Daniel Carcillo is the CEO of Wesana Health and former NHL player.
Non-Profits
TheraPsil
TheraPsil is a non-profit working towards providing compassionate, legal access to psilocybin for medical purposes. It also trains therapists to administer psilocybin.
SpencerHawkswell
Spencer Hawkswell is the CEO at TheraPsil.
Chacruna Institute
The Chacruna Institute provides public education and cultural understanding about psychedelic plant medicines.
Rick Doblin
Rick Doblin is the founder and executive director of MAPS.
Beckley Foundation
The Beckley Foundation for Psychedelic Research funds psychedelic research and supports evidence-based drug policy reform.
MAPS
@MAPS
The Multidisciplinary Association for Psychedelic Studies (MAPS) has been funding psychedelic research since 1986.
Bia Labate
Bia Labate is an anthropologist and the founder and executive director at the Chacruna Institute. She is also the public education and culture specialist at MAPS.
IP
Graham Pechenik
Graham Pechenik is a patent attorney with degrees in biochemistry and cognitive neuroscience.